'Grey's Anatomy': How Eric Dane Reacted When Asked to Return to the Show
Grey's Anatomy fans can't get enough of former favorites returning to the series. The latest alums to appear included Lexie (Chyler Leigh) and Mark (Eric Dane) visiting Meredith (Ellen Pompeo) on the now-famous beach. Dane left the medical drama at the beginning of season 9 after his character was killed off in a plane crash. The Euphoria star assumed that was the end of Mark Sloan, but was recently presented with the chance to reprise his role.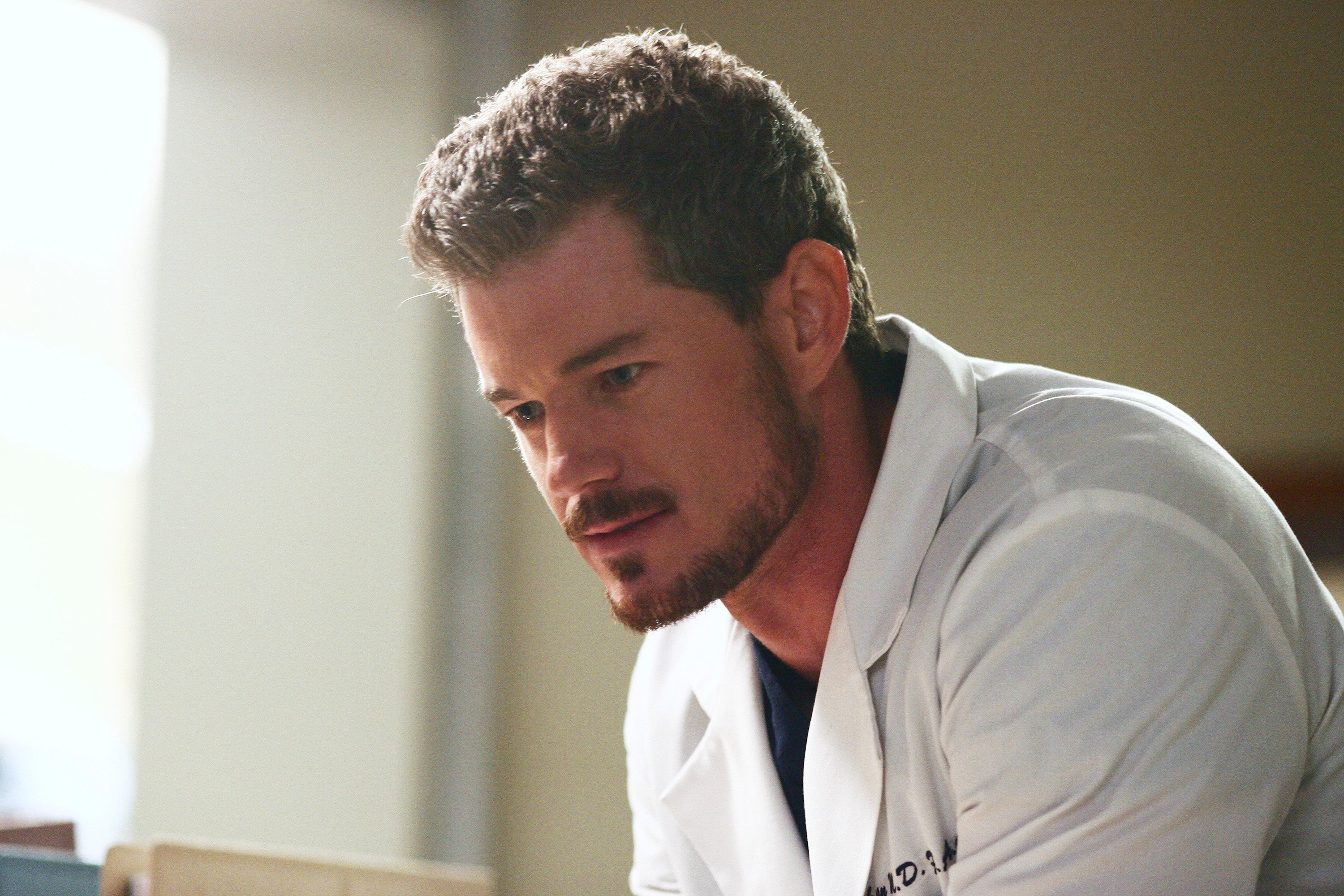 'Grey's Anatomy' alum Eric Dane was pitched the Meredith-on-the-beach storyline
Dane got a surprise call from Grey's Anatomy showrunner Krista Vernoff while he was out of the country.
"I was in Shanghai, filming a movie, a Chinese production for that market, a historical piece," Dane explained to the Hollywood Reporter. "Krista reached out to me and said, 'Hey, I'd like to talk to you about something, let me know when you have some time.' I said, 'Well, I'm in Shanghai, China right now, let's talk right when I get back'."
As Meredith remained in a coma as a result of COVID-19, she continued to see previously departed friends while in a dreamlike state. When Dane was pitched the idea for Mark to make his appearance, he had no problem taking Verna up on the offer.
"She explained to me what was happening in the story," the Grey's Anatomy alum recalled. "I thought it was a great idea — I thought it made sense, considering the circumstances. I mean, if you're ever going to bring Mark Sloan back, I guess with Meredith in a coma, it's a good way for her to see him. So, it wasn't a tough sell, and it made sense."
'Grey's Anatomy' reunited Mark and Lexie
In season 8, Mark's longtime love Lexie also died from the plane crash that took his life. Dane sees their recent scenes on the beach as closure for Grey's Anatomy fans.
"I think it all came full circle," he said. "The one question I think that everybody was left with was, obviously, Mark Sloan saying goodbye to Lexie and she said, 'We're meant to be.' And then Mark passes on, and we don't know what that meant. And now we know. Mark and Lexie are together in their parallel universe."
In the latest episode, Meredith asked the couple if they are "together". Mark's response of "On your beach we are" was a bit vague, but Dane considers the interpretation up to the viewer.
"I didn't dig too deep into that," The Last Ship star told Deadline. "I sort of took it as like, not in your imagination but the way you're seeing it in your subconsciousness, wherever you are right now, whatever state of being you're existing in, in this coma, fever dream… that's [Meredith's] projection of perfection. Mark and Lexie are together forever… I'm sure Mark and Lexie aren't too bummed about it either."
Eric Dane doesn't regret leaving 'Grey's Anatomy'
With Grey's Anatomy still topping the ratings after 17 seasons, Dane was asked if he had second thoughts about leaving the show in 2012.
"No regrets," he remarked. "Look, Grey's Anatomy is a fantastic show and it provides a fantastic life. I'm an actor; I think it's very unnatural for any actor to play the same character for eight years. It's just counterintuitive to what I think I'm doing for a living and what my purpose is with my job."
Now playing Cal Jacobs on HBO's groundbreaking show Euphoria, Dane is looking forward to getting back to work for the series' second season.
"We're actually started now on Season 2," he revealed. "I'm sure we're going to get this out as soon as we can. We've set a pretty high bar. I'm very proud of that show, everybody involved is very proud of that show."