'Grey's Anatomy': Is Meredith a Bad Mother? No — We Just Never See Her Acting Like One
Dr. Meredith Grey, played by American actress Ellen Pompeo, is the lead doctor in the ABC show Grey's Anatomy.
Dr. Meredith Grey, played by American actress Ellen Pompeo, is the lead doctor in the ABC show Grey's Anatomy.
Pompeo's character has been through a lot since the TV medical drama first debuted in 2005. Originally part of a group of medical interns that fans collectively refer to as "M.A.G.I.C.," Grey has survived violent attacks, bomb threats, shootings, plane crashes, and the loss of her long-time lover and husband Derek Shepherd (Patrick Dempsey).
And while Grey navigated all of those situations with her trademark can-do attitude, long-time viewers of Grey's Anatomy are still debating whether the titular doctor has been able to navigate motherhood with that same success.  
Grey starts as an intern on 'Grey's Anatomy'
When audiences first meet Grey, she's a recent college graduate just beginning her internship at the fictitious Seattle Grace Hospital.
Grey's character comes across as being calm, cool and collected under pressure. And most importantly, Grey is portrayed as someone who never wavers from her own personal convictions.
"Meredith is the girl who put her hand on a bomb in a body cavity," explains Shonda Rhimes, the show's creator, in an interview with TV  Line. "Meredith is the girl who tried to help a serial killer kill himself, so that he could donate his organs. Meredith — and this is obvious – has a compass that has always led her to shades of grey. She does not believe in black-and-white, she does not believe in good or bad, she does what she thinks is right."
Following her personal convictions, regardless of what others think, leads Grey to choose to become an adoptive mother in season seven.
Grey adopted a baby with her now-deceased husband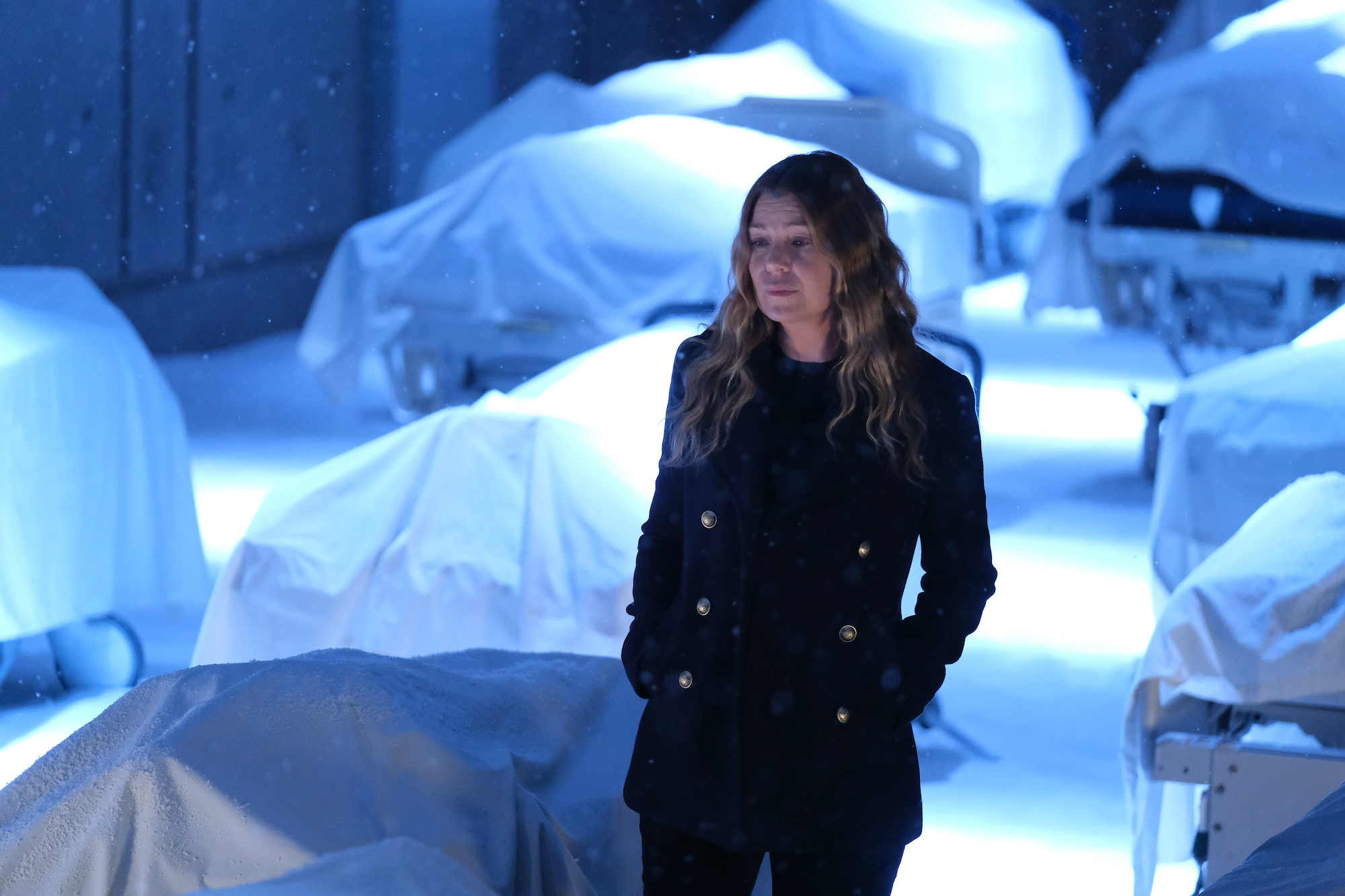 Grey and her then-boyfriend Shepherd are caring for a group of orphans from the country of Malawi. A six-month baby girl named Zola is one of Shepherd's patients, and Grey and Shepherd immediately bonds with the infant. "He asks Meredith if they can adopt Zola," reports IMDb. "[Shepherd] says he was holding her and she stopped crying [and that] he couldn't imagine her being with any other parent or family. [Grey is] stunned."
The two hastily get married in order to file the adoption paperwork, and at the end of the 20th episode of season seven, Grey officially becomes an adoptive mother. 
After becoming Zola's mother, Grey goes on to have two more children: Derek Shepherd and Ellis Shepherd, the latter with whom she's pregnant with when her husband passes away.
However, Grey's journey through motherhood has caused some fans to label her as a bad mom. 
'Grey's Anatomy' fans debate Grey's motherhood instincts
Throughout Grey's storyline, her constant conflicts with her own mother was a regular source of drama on the show. Once Grey became a parent herself, many viewers noticed a lot of parallels between Grey's parenting approaches and that of her much-maligned mom. 
"Is it just me or does she just seem so IMMATURE to be a doctor and a mother?," asked user EngagingContent30 on the social media platform Reddit.
Another Redditor agreed, saying: "Yeah she sucks. […] Meredith couldn't even take more than 20 seconds to interview her nanny."
The Hollywood Reporter even pointed out how Grey's reaction to her husband dying was very much "following in her mother's footsteps." 
Similar opinions about Grey's parenting began to peak in the current season, where Grey is in the hospital sick with COVID-19. In her near-death visions, Grey contemplates giving up her fight against the virus and leaving her children behind. With an increasing number of viewers saying this solidifies Grey's status as a bad mother, others have begun to jump to her defense.
"I personally don't think that makes her a bad mother," says Reddit user throw_havingdoubts, alluding to Grey's coronavirus battle. The Redditor points out how many times Grey has suffered over the years, and how many close friends and colleagues she's lost. "I know that mothers are seen as protectors of their children that would do anything for them, but considering all that she's been through including yet another brush with death, I don't blame her for being tired of fighting," he or she says. "It doesn't make her a bad mother for feeling like she hasn't got any fight left in her."
Dozens of other viewers quickly chimed in and taking a more holistic view of not only Grey's parenting, but also the parenting of all the other characters. Many pointed out that it isn't that Grey is a bad mother. We simply never see her actually playing that part.
"Filming with kids is not easy, that's why we barely see them overall in the show," explains Reddit user Bubbly-Junket.
Meanwhile, a Redditor named dthomp0806 says, "This show isn't about their family lives though. It's about their job. I don't really care to see their life outside of the hospital."