'Grey's Anatomy': Isaiah Washington Calls Out Katherine Heigl for Past Drama That Resulted in His Firing From the Series
Isaiah Washington exited Grey's Anatomy years ago and has since moved on to several other projects. But it looks like he still has some feelings about his firing. On Tuesday, Nov. 16, Washington brought the issue back up and specifically called out Katherine Heigl for her past comments on the drama.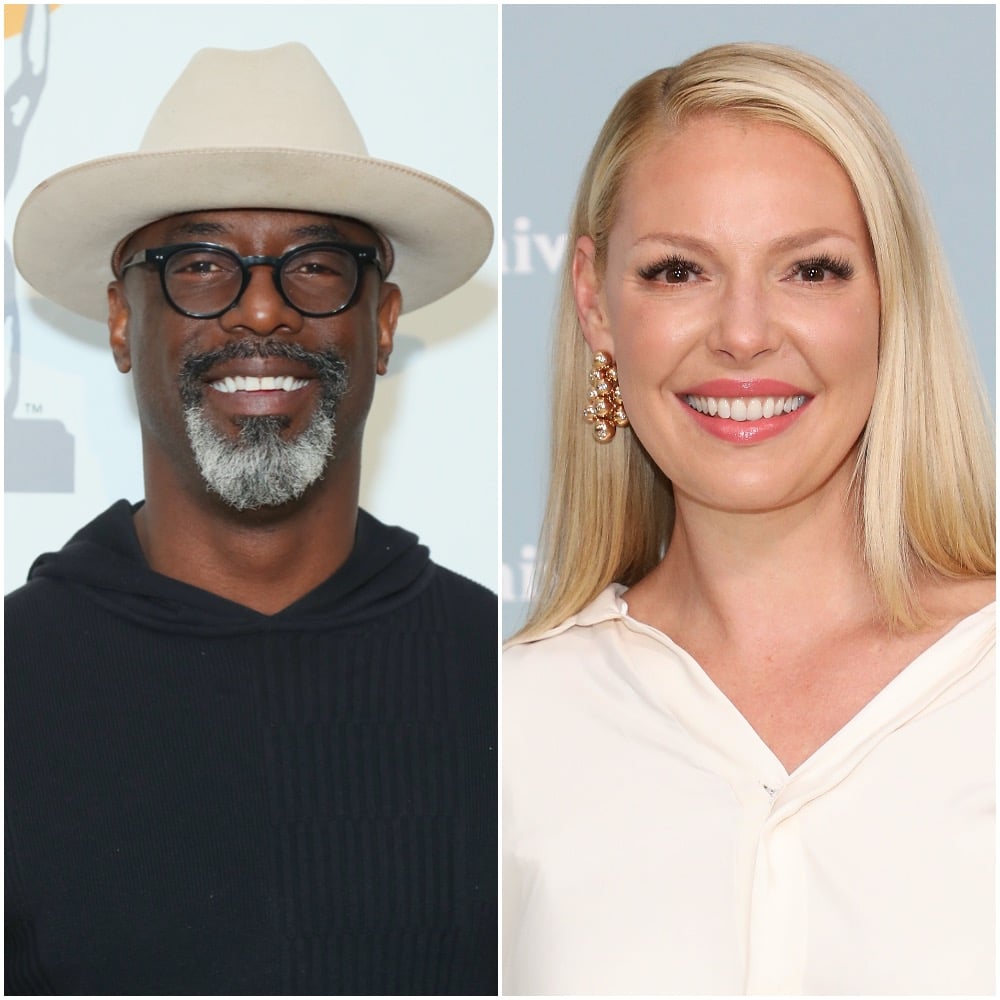 A look back at Isaiah Washington's firing from 'Grey's Anatomy'
Washington starred as cardiothoracic surgeon Preston Burke on Grey's Anatomy, which debuted in 2005. About a year into the job, controversy arose when reports claimed he'd used a homophobic slur in an argument in reference to co-star T.R. Knight, who later revealed he is gay.
Shortly after, Washington refuted the claims in the Golden Globes press room. "No, I did not call T.R. a ******," he told Access Hollywood (via People). "Never happened, never happened."
His use of the word then prompted even more outrage, including from Heigl, who told the same outlet: "I'm going to be really honest right now, he needs to just not speak in public. Period. I'm sorry, that did not need to be said, I'm not okay with it." 
But Washington continued to defend himself. Doubling down in a July 2007 interview on Larry King Live, he once again said he didn't use the word against Knight. Instead, he said he'd told the person he was arguing with not to treat him like an F-word. But he insisted he didn't not mean it in a homophobic way but as "somebody who is being weak." 
"I am not homophobic – in no way, shape or form," he added (via Access Online).
Still, that wasn't enough to prevent his dismissal from the show, as he was fired in 2007.
Isaiah Washington just reignited the drama
Washington rehashed the situation on his social media. Taking to his Twitter page, he posted a photo of Heigl along with a note criticizing her for her past comments.
"This woman once proclaimed that I should 'never' be allowed to speak publicly again. The world agreed with her proclamation back then and protested for my job and my head in 65 languages. I wish I was on Twitter in 2007 because I will NEVER stop exercising my free speech," he tweeted.
Those remarks also prompted criticism, but Washington continued to defend himself, posting a middle finger emoji in response to a fan who said Heigl was "right."
How Katherine Heigl responded to Isaiah Washington's comments
Heigl hasn't directly commented on Washington's remarks, but a source told Entertainment Weekly that her stance hasn't changed.
"Katherine stood up for her close friend twice when Isaiah publicly outed him and called him a ******," said the insider. "That's hate talk, not free speech. She is proud that she stood up for him. Katherine is and always will be an advocate and ally to the LGBTQ community."
Her husband Josh Kelley also spoke out, suggesting to Extra that Washington had simply dredged up the drama for "free fame."
So far, it doesn't look like Washington has addressed either of those statements. But we'll keep you posted if anything changes.