'Grey's Anatomy': Isaiah Washington Claims Patrick Dempsey Was 'Toxic' on the Set
It's not a secret that the early days of Grey's Anatomy had drama behind the scenes. Isaiah Washington talked about his former job recently and accused Patrick Dempsey of being "toxic."
Isaiah Washington was fired from 'Grey's Anatomy'
Washington played Dr. Preston Burke from season 1 to season 3. He was fired from his role and was accused of calling T.R. Knight, who played Dr. George O'Malley, a homophobic slur.
The actor moved on to other shows. But he eventually returned to play Dr. Burke in season 10. 
This was very controversial, and many fans were against it. In the end, it was for one episode and took Sandra Oh's character, Cristina Yang, in a different direction.
Isaiah Washington claimed Patrick Dempsey was 'toxic' on the set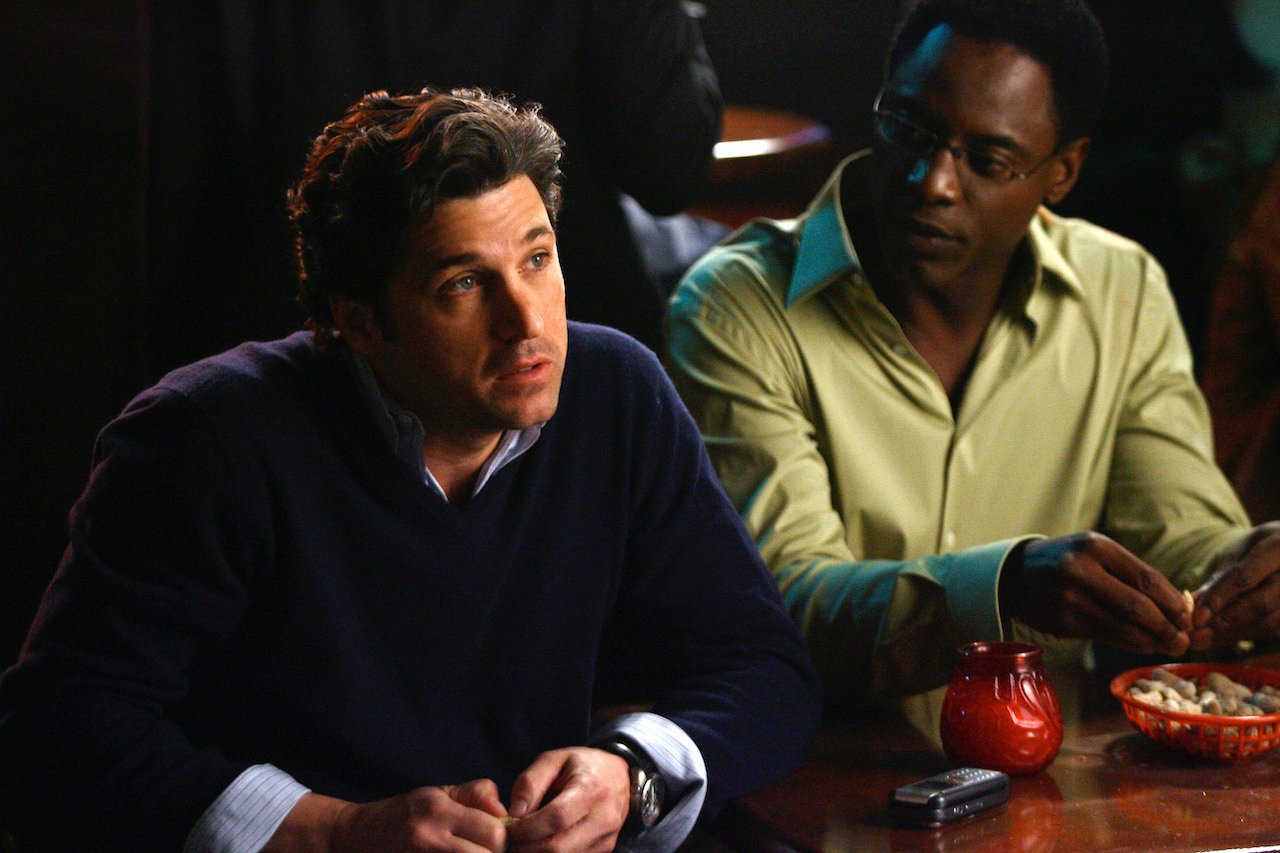 Washington's exit from the medical show is still very much remembered. He recently revisited his firing on Tavis Smiley on KBLA Talk 1580 radio. The actor claimed his firing was used to protect the show's co-star.
"I didn't know that [the homophobic accusation] would stick to me so hard. But I found out why," he said. "It was an agenda to cover up for the toxic and bad behavior of many of my former castmates on that show. And the top of that would be Patrick Dempsey."
Washington talked about being passed over for the role of Derek, and the reaction from people when he was cast for Dr. Preston Burke. He claimed at a table read [Grey's Anatomy director and producer] Peter Horton told him, "I thought we got rid of you." Washington claimed he saw Dempsey throw up his hands as if to say, "What is he doing here?" 
Washington later claimed Dempsey wasn't a "nice guy" and was stressed during the first season. He said one day they got into an argument.  "I cussed him out. 'You're not gonna punk me. You're not gonna treat me like a b-word and you're not gonna treat me like a f-word,'" Washington said. 
The actor claimed he was talking about himself. "The only reason T.R.'s name was in that sentence is that 'I'm not T.R. If you continue to treat me this way I will kick your a**." Washington claimed he heard Dempsey "terrorized" Knight.
Ellen Pompeo admitted 'Grey's Anatomy' used to be toxic
This isn't the first time an actor from the show has described the workplace as toxic. Pompeo referred to it as such in an interview with Variety. 
"The first 10 years we had serious culture issues, very bad behavior, really toxic work environment," Pompeo said. "But once I started having kids, it became no longer about me. I need to provide for my family."
The good thing is that Pompeo said the culture has changed. She's still starring in the show, which is currently airing season 18. Dempsey left the show after 11 seasons. He later appeared in multiple episodes of season 17.