'Grey's Anatomy': Isaiah Washington Now Claims the Reasons He Was Fired Were 'a Lie and Misconstrued'
It's been 14 years since an incident on the set of the ABC medical drama Grey's Anatomy led to star Isaiah Washington getting fired and the character of Dr. Preston Burke being written off of the series. Now, the actor says that the story spun in the media at the time wasn't true, and he is setting the record straight.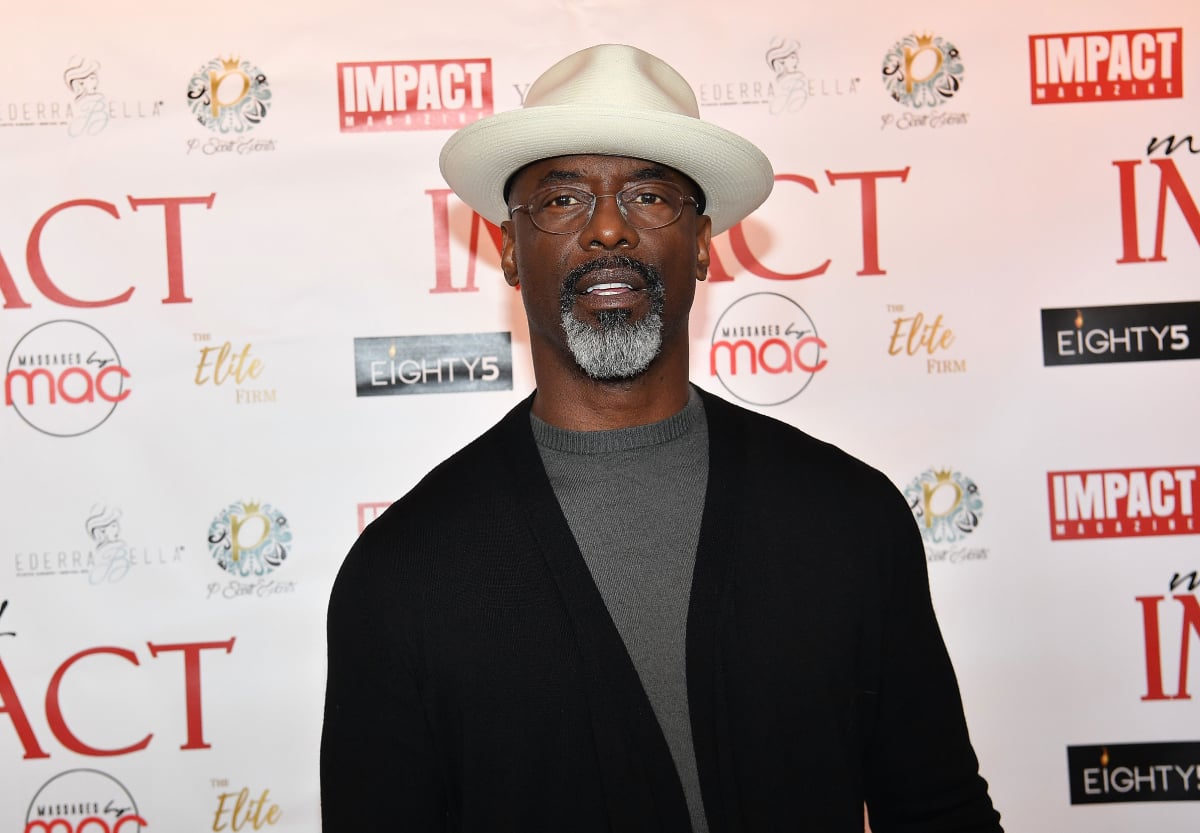 ABC fired Washington after he allegedly used a homophobic slur
According to Entertainment Weekly, ABC and Grey's Anatomy creator Shonda Rhimes fired Washington in the spring of 2007, just a few months after the actor used the word "f****t" in reference to his co-star T.R. Knight (Dr. George O'Malley) during an argument with Patrick Dempsey (Dr. Derek Shepherd).
The incident prompted Knight to come out as gay on October 19, 2006. Then, when the Grey's Anatomy cast was talking to reporters backstage at the Golden Globes in January 2007, Washington repeated the slur while denying there were problems on set, reigniting the controversy.
Before ABC fired him, Washington issued an apology, and he also shot a PSA for GLAAD — a gay-rights advocacy group — that aired during the season 3 finale. That episode turned out to be Washington's last as a regular cast member.
Isaiah Washington learned a big lesson from the controversy
Washington is now the host of the Fox Nation series Isaiah Washington: Kitchen Talk. He says he has moved on from his time on Grey's Anatomy and wishes everyone would stop associating him with that role. He does admit, though, that he learned a lot from the experience.
"The story was a lie and misconstrued. But as a family guy, a father, I thought I was helping the family," said Washington, explaining why he decided to publicly apologize for the incident.
He says that ABC representatives asked him to issue a formal apology and told him to keep quiet about the incident. Washington also recalls speaking to Democratic California Congresswoman Barbara Lee before he was fired from Grey's Anatomy, and he says that she told him he didn't get it, and he was "going down."
"She said, 'You need to resign and you need to resign yesterday,'" recalled Washington. "That's why I'll never apologize again — to this day. That's why Trump doesn't apologize, because when you apologize for something then that is admitting to wrong — doing something wrong. I did nothing wrong."
Fans don't know the real Isaiah Washington
In his latest project, Isaiah Washington: Kitchen Talk, the actor has conversations at the kitchen table with a variety of public figures, celebrities, and influencers. During a recent episode, Washington talked with George Papadopoulos, former member of the foreign policy advisory panel to Donald Trump's 2016 presidential campaign.
Speaking of the media backlash he experienced, Papadopoulos said that he knew he was becoming the focus of the FBI's investigation into the Trump campaign's alleged collusion with the Russian government.
 "I knew it was a setup. All that narrative that was being created in the media," said Papadopoulos, who served 12 days in jail after pleading guilty to lying to the FBI back in 2017.
He explained that the guy he saw on TV during the media coverage of his case was not the same guy who was sitting on the couch with his girlfriend. Papadopoulos says he kept asking: "Who is that guy?"
"I say to this day," said Isaiah Washington. meet the 'Isaiah Washington' that they are talking about on the Internet, I'll smack the hell out of him. I wouldn't like that guy either. Who is that guy? Cause it's certainly not me."