'Grey's Anatomy': Isaiah Washington Shouldn't Have Come Back to the Show, Fans Complain
The firing of Isaiah Washington, aka Preston Burke on Grey's Anatomy, was controversial. But his return was just as dramatic.
The firing of Isaiah Washington, who portrayed Dr. Preston Burke on Grey's Anatomy, was definitely dramatic. He was written off the show for referring to T.R. Knight, beloved character George O'Malley, using a homophobic slur. ABC and Shonda Rhimes chose to dismiss the actor in season three due to his unacceptable behavior and discriminatory phrases.
Isaiah Washington exits 'Grey's Anatomy' in dramatic fashion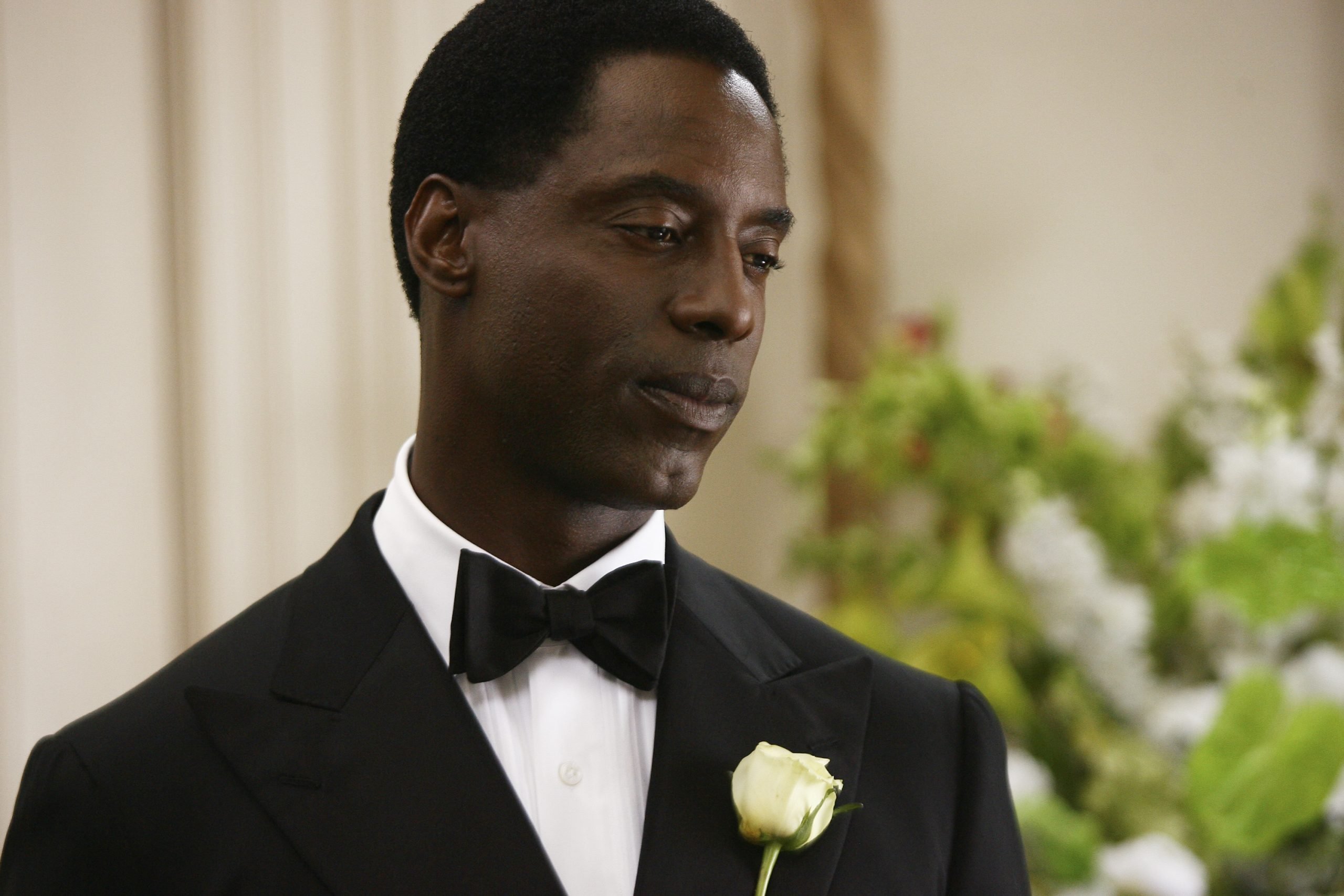 Although according to a Washington Post, Washington allegedly apologized for using the homophobic slur. But then he openly denied the allegations during an interview on the Larry King Live show.
Undeniably Burke's role as head of cardiothoracic surgery was significant at the Seattle Grace Hospital. He was also romantically involved with Christina Yang, played by Sandra Oh. However, Washington's behavior resulted in the end of his time on Grey's Anatomy after three successful seasons in 2007.
The actor's dramatic dismissal emerged in the plot as Burke left his bride-to-be, Christina, at the altar on their wedding day. After his exit, Grey's Anatomy hardly mentioned Burke in proceeding episodes. Although an executive working at the ABC commented in a New York Times interview that his behavior would not necessitate a dismissal, too much pressure caused his subsequent firing and indefinite dismissal.
Washington's homophobic slur against T.R. Knight
As reported by Entertainment Weekly, Washington referenced Knight using a particular homophobic slur during a heated argument with Patrick Dempsey. The first alleged incident was behind the scenes, and he apologized for the insensitive comments on the fellow actor. However, Washington denies the incident occurring in all interviews.
During the Golden Globe Awards, while backstage with reporters, Washington referred to Knight again using the homophobic slur. He later apologized again and even advocated for gays right using a small PSA. The PSA, which defended GLADD, was even included in the return season of Grey's Anatomy.
Later, Knight came out as gay. He commented during an interview with Ellen DeGeneres that the pressure was too much. Washington's behavior was totally off, and fans were OK with his dismissal from the show. Grey's Anatomy's ugly chapter faded away only for Rhimes to bring back Burke in season 10.
What did fans think of Washington returning in season 10?
GLAAD, the LGBTQ defense group, issued an official statement approving Washington's return in season 10 of Grey's Anatomy. Rhimes found his return intrinsic to reunite him with his ex-fiance, Yang, as she prepared to end her journey.
However, fans did not take his return lightheartedly. Most accused Rhimes of bringing back the controversial character. On Reddit, one fan commented that Washington should have never been brought back to the show after treating Knight in an inappropriate and discriminatory manner.
Although Washington has continuously supported the LGBTQ community over the years, fans haven't forgiven him for his behavior. They were not appeased by his short return and his reunion with Christina. Despite Rhimes creating a storyline of how he started his own hospital and is married with children, fans found it nonsensical.
Even if many characters have exited the show over the years, Washington exit was definitely the nastiest. Fans immediately hated his character, and his return is a bit insensitive for Knight, who received the backlash. Regardless, it's important to note that Washington's view of the LGBTQ community may have changed. He may genuinely support them despite his discriminatory phrases in the past.