'Grey's Anatomy': Were Izzie and George Actually Soulmates?
Grey's Anatomy often tackles the personal and professional relationships between its characters. During its 17 seasons, fans have watched several couples begin and end their romances on the show. While many Grey's viewers share their opinions on most of the show's couples, few relationships had more debates than George O'Malley (T.R. Knight) and Izzie Stevens (Katherine Heigl).
Although they weren't every fan's favorite pair, were they soulmates?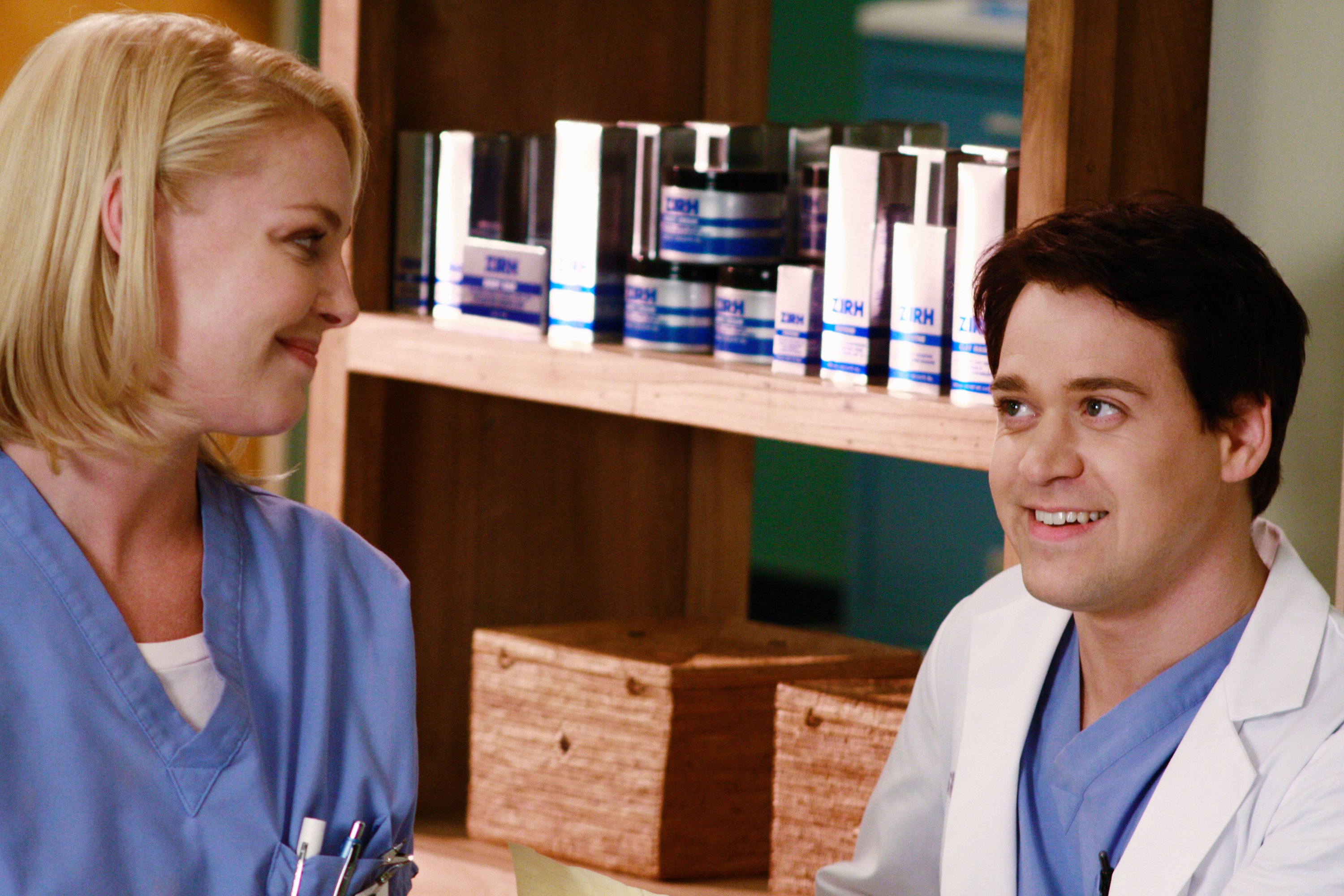 The reason why some 'Grey's Anatomy' fans think Izzie and George were endgame
RELATED: What 'Grey's Anatomy' Alum Katherine Heigl Thought of the Izzie-George Romance: 'That's Not Hot'
Grey's Anatomy was the first time both Heigl and Knight played significant roles in television. As Izzie and George, they played surgical interns at Seattle Grace Hospital. Throughout seasons 1-3, the friends supported each other through their residency and personal obstacles. Besides Meredith (Ellen Pompeo) and Cristina Yang (Sandra Oh), George and Izzie were the "friendship goals" of Grey's Anatomy. 
In season 3, Izzie and George faced an obstacle in their relationship when he married Callie Torres (Sara Ramirez). Soon after their Vegas wedding, Callie suspected that Izzie was in love with George. Following an explosive fight, George went over to Izzie's house to drink and vent. However, they shared a kiss the same night and eventually slept together in Izzie's bed.
Ultimately, Izzie and George's affair resulted in his and Callie's divorce. In season 4, the pair tried being a real couple. Although many of Grey's fans still cringe at the thought of them together, others believe George and Izzie were made for each other.
"Idk if I'm crazy, but I'm rewatching their little thing end of S3 to the beginning of S4, and the chemistry is off the charts," one Reddit fan said. "The elevator scene, Izzie's speech to Cristina the night before her wedding, when George comes to his senses that he has to end it with Callie and says I love you back – all done very very well, the tension is off the charts."
'Grey's Anatomy' alum Katherine Heigl wasn't a fan of George and Izzie's affair
RELATED: Why 'Grey's Anatomy' Fans Should Have Seen George O'Malley's Season 17 Return Coming
Once George and Izzie decided to be more than friends, many fans felt that Grey's Anatomy went too far. Several viewers pointed out that they acted like best friends and siblings rather than lovers. Additionally, some commenters said the writers missed an opportunity to "prove that a guy and girl can just be friends." 
In a 2007 interview with Vanity Fair, Heigl explained that she didn't enjoy the George and Izzie romantic storyline. She described the plot as a "ratings ploy" and said it didn't align with her character's personality.
"That was kind of a big change for Izzie, wasn't it, after she was so up on her moral high ground," she said. "They really hurt somebody, and they didn't seem to be taking a lot of responsibility for it."
Eventually, Izzie and George decided to remain friends. In season 5, Knight left Grey's after George died. The following year, Heigl quit the show to focus on her family.
Grey's Anatomy airs Thursday nights on ABC.