'Grey's Anatomy': Izzie Walking Away From Alex Didn't Make Sense
It's been years since Izzie Stevens left Grey's Anatomy, and fans are still angry about the way she made her exit. After such a long battle with cancer, and feeling like she had finally found something good with Alex, it was a major let down. Leaving the show so abruptly has fans riled up on Reddit still.
There were several reasons why Stevens had to leave the show, however. Katherine Heigl was very clear about how she felt regarding the show, and that didn't set well with Shonda Rhimes. So while the fans may have loved Stevens, there was too much going on behind the scenes.
Izzie Stevens was never a fan favorite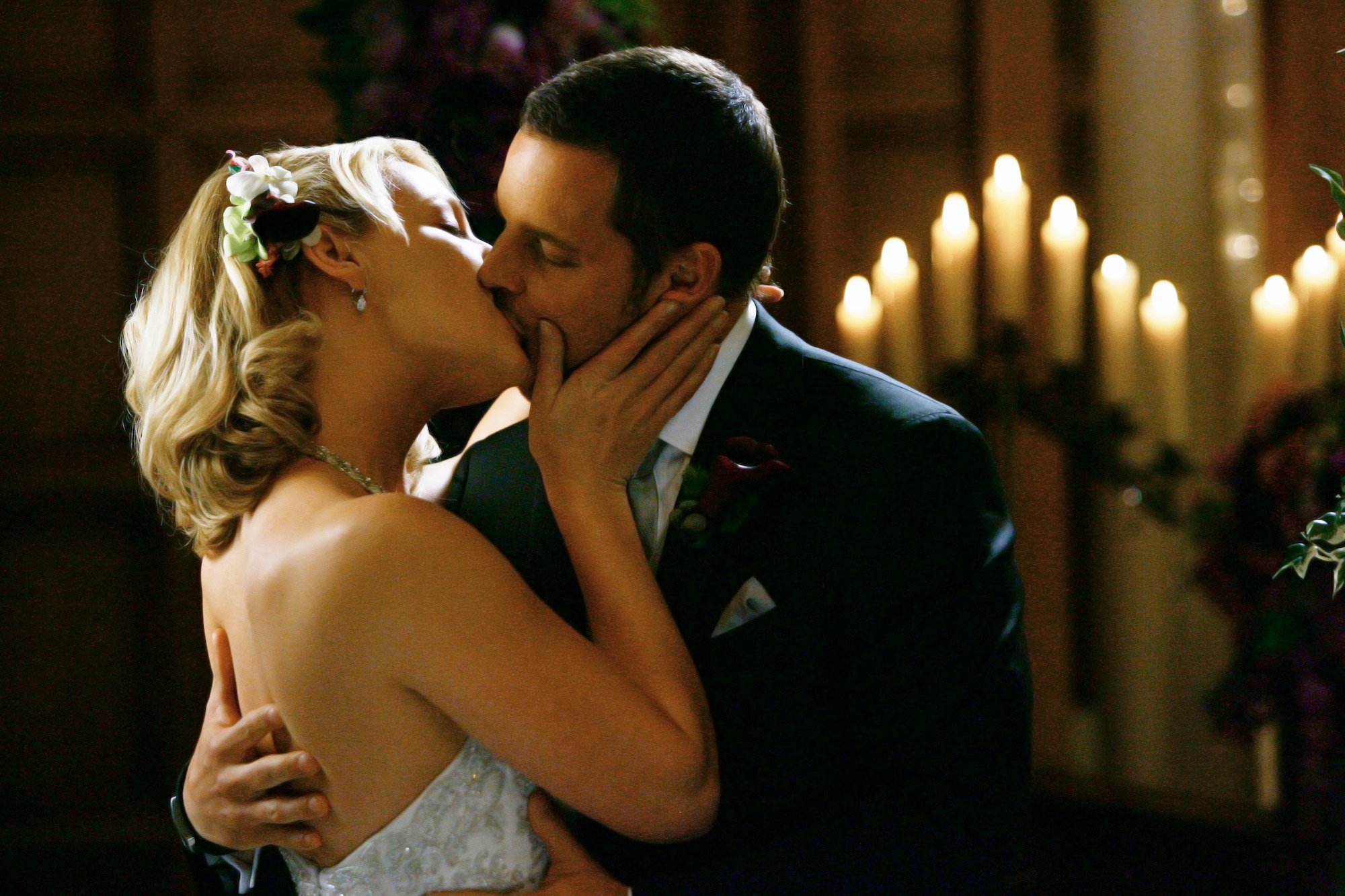 Stevens was one of the most controversial characters on the show. Yes, she always did what she thought was right, and did some really great things for her patients. The Denny Duquette Memorial Clinic will always be a reminder of Stevens.
There are some things that are hard to forget, however, like the fact that Duquette died because Stevens cut his LVAD wire. If she hadn't done that, there was a chance he might have been able to live long enough to get a heart transplant.
Fans also have a hard time forgetting that Stevens was the reason why George O'Malley and Callie Torres ended their marriage. Yes, there were some problems there that couldn't be denied. Some wonder if the couple could have worked things out if Stevens hadn't suddenly decided she had feelings for him, however.
Her relationship with Alex Karev is probably one of the most controversial points about her. Fans either adored or hated the couple. There really isn't much middle ground. In spite of everyone taking sides, one thing everyone can agree is that the way Stevens left was totally out of character.
She had just found out she was cancer-free, and then she left Karev by writing him a letter. There was real-life drama going on behind the scenes, however, that explained why Stevens made such a hasty exit. 
Katherine Heigl was quick to speak her mind
Getting an Emmy is the dream for many actresses. Being able to stand up in front of your peers, and be given a prestigious award that practically screams you're the best in the industry is as good as it gets. And in 2008, Katherine Heigl was nominated for her portrayal of Izzie Stevens.
It should have been a great moment, but Heigl wasn't pleased and had some harsh words to say about her nomination. Heigl stated, "I did not feel that I was given the material this season to warrant an Emmy nomination and in an effort to maintain the integrity of the academy organization, I withdrew my name from contention."
Needless to say Shonda Rhimes, the mastermind behind Grey's Anatomy, was not pleased. While Heigl has since apologized for her words, and stated she felt that she wasn't worthy of an Emmy because of her performance, not the materials she was given, it was too little too late. Rhymes wrote her off the show, and while Stevens is occasionally mentioned, she hasn't returned.
Fans are still angry about how Stevens was written off the show
Even though it's been years since Heigl left the show, fans are still furious about her exit. It died down, but after her ex husband Alex Karev left the show supposedly to be with her, it opened old wounds.
A furious Reddit user wrote, "It was super OCC, she was the most confrontational person, they both were. She'd go up to him and start a fight, not run away. The only reason it's believable is cuz it was only a couple weeks after George and her dying from cancer and all the surgeries so all that trauma back to back prob made her just give up."
Not everyone was angry about the way Stevens left, however. A Reddit user posted, "I love Jolex but lately I've been watching older seasons and I've been so into Izzex too… they were such an amazing couple always pushing each other to be their best. I miss Izzex and I'm happy they got their endgame."