'Grey's Anatomy': Are Jackson and April Endgame Now?
After that Grey's Anatomy promo about Jackson Avery (Jesse Williams) and April Kepner (Sarah Drew), the state of their relationship is more apparent. Press photos also tease more of what happens in the next episode of Grey's Anatomy on May 6, 2021. Are Jackson and April endgame?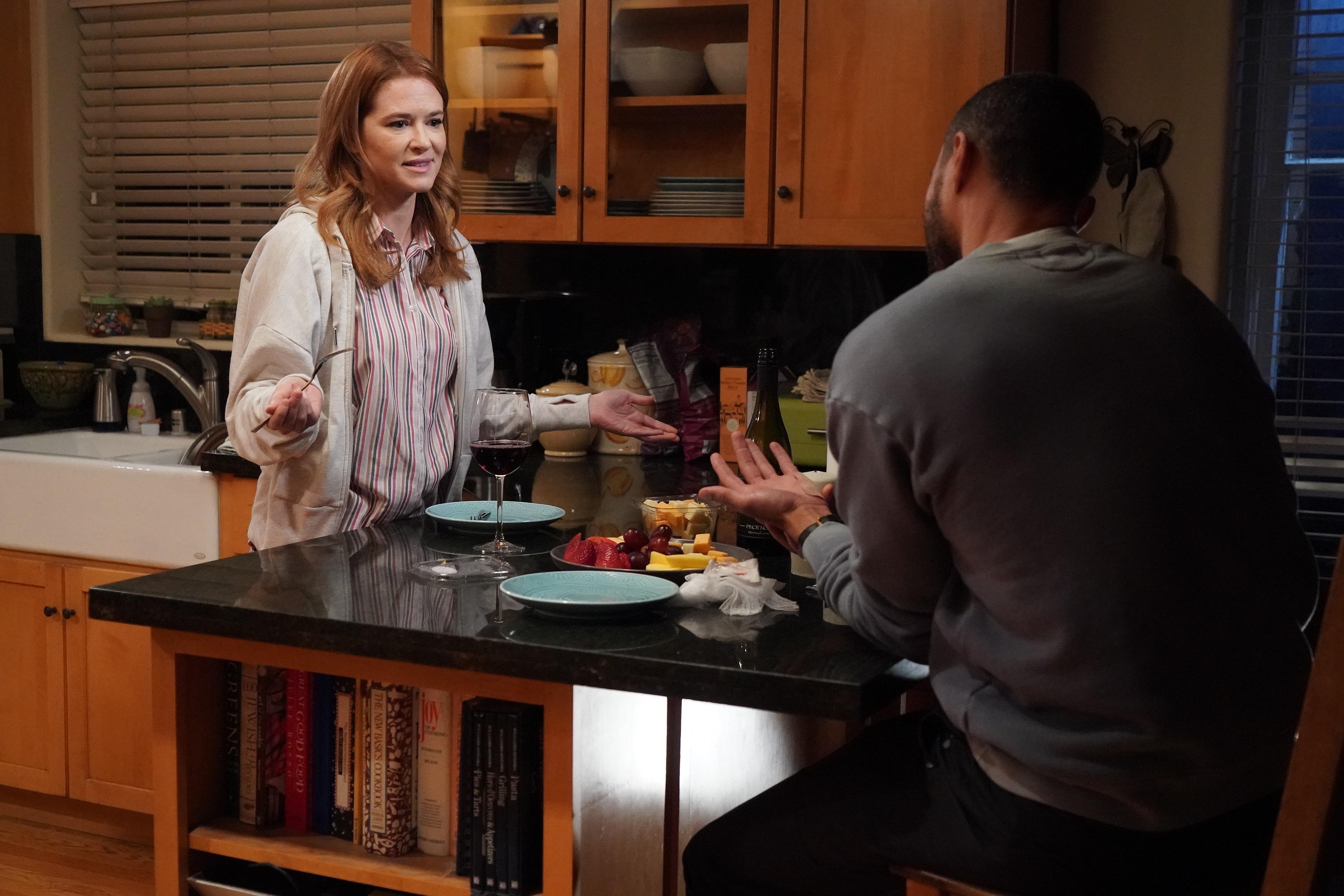 'Grey's Anatomy' recap of Jackson and April's relationship
Jackson and April met on Grey's Anatomy when Seattle Grace and Mercy West Hospital merged. Their relationship began as friends, but it quickly turned into more. They hooked up in the on-call room more than once, like with all Grey's relationships. However, things ended, and April walked down the aisle to Matthew (Justin Bruening). 
When viewers thought all hope was lost for Jackson and April, things changed. Jackson stood up and professed his love to April on her wedding day to Matthew. They ran off together and eloped. However, the death of their baby boy Samuel rocked their relationship. They couldn't get back on track after grieving and ultimately divorced.
However, during the divorce, April found out she was pregnant. The couple decided to share custody of their daughter, Harriet, amicably. April left Grey's Anatomy in season 14, but Harriet appears occasionally. Jackson talks about his daughter now and then, and viewers believe that he continues to co-parent with his ex-wife. She still lives in Seattle with her husband, Matthew, as far as fans know.
'Grey's Anatomy' Season 17 Episode 14 promo teases Japril's relationship
In the preview for the next episode of Grey's Anatomy on May 6, 2021, Jackson knocks on April's door. At first thought, this interaction seems normal because they share custody of Harriet. However, it's a dark and stormy night, and before she answers, he mumbles to himself.
"Alright, this seems like it all comes out of nowhere, but it's not," Jackson preps himself. "It's just I've thought it through. I've thought it through."
April opens the door with Harriet on her shoulder. Then a series of clips play of Jackson and April's love story. We watch as they run away together happily and reminisce about their intense chemistry.
"Jackson pays a visit to his father that helps set him on the right path," the Grey's Anatomy episode description reads.
Viewers hope that the "right path" is the one that took him to April. 
Are Jackson and April endgame on Grey's Anatomy?
After watching the promo video and looking through the sneak peek press photos, it seems like Jackson and April have a long talk on Grey's Anatomy. Although he appears at her door on a dark and stormy night, there are photos of the sun shining through. Their conversation is more than a one-night thing.
Jackson is currently single, but viewers don't know about April and Matthew's marriage status. Many viewers hope that their marriage ended offscreen. From everything teased so far, it looks like Jackson is about to profess his love to April again.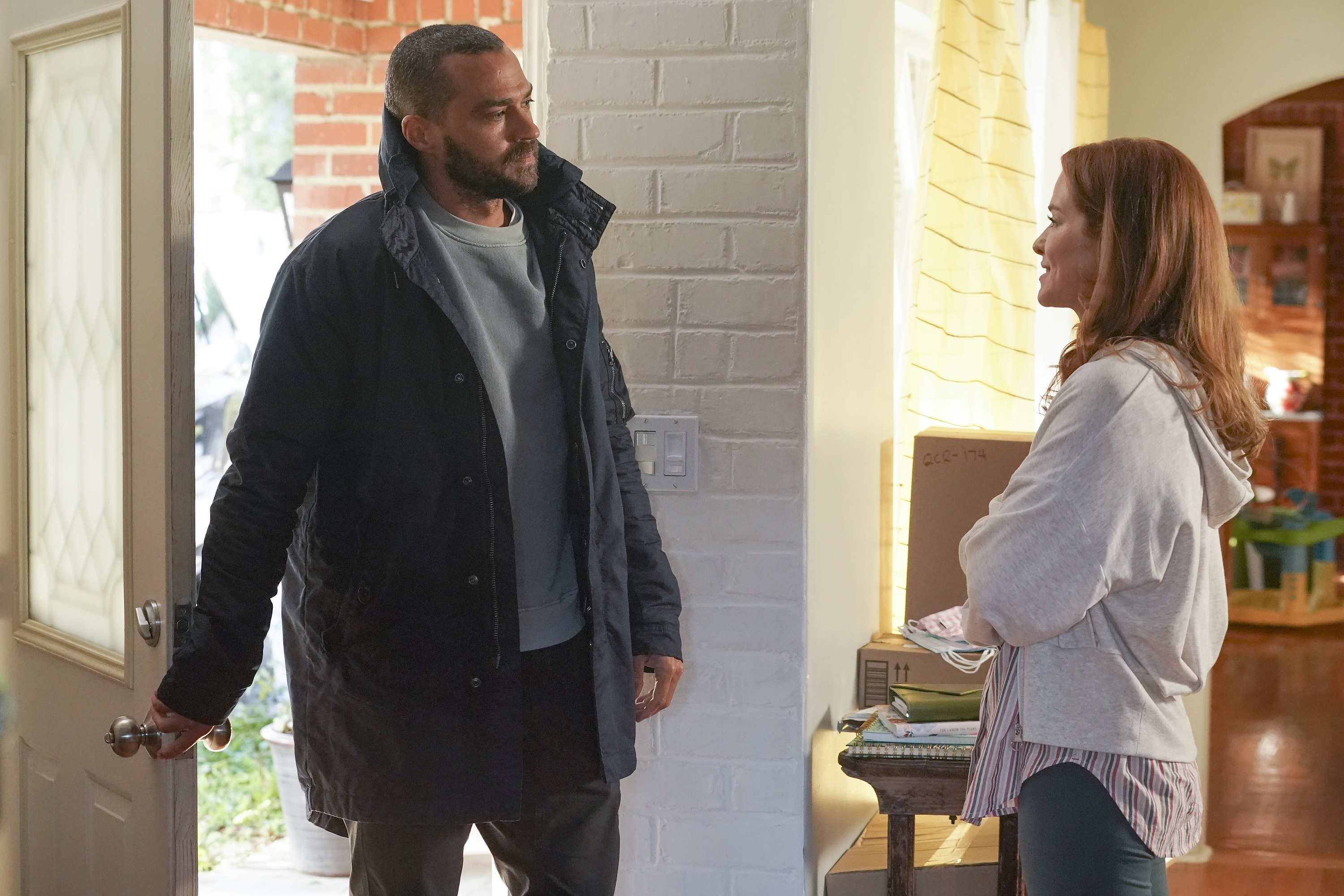 "The one thing that April and I could never see eye to eye on was God," Jackson told Maggie in Grey's Anatomy Season 15 Episode 7. "She believed and I never could. Now that I do, now that I really do, it's too late. She's married. She's happy with someone else."
Although Jackson insisted he was happy for April, he never got over her. 
Hopeful Reddit fans believe that Matthew and April are in the midst of a divorce. Many viewers don't want to see April break Matthew's heart again, but they want Japril to be endgame. It looks like they are, but viewers find out for sure on May 6, 2021. Grey's Anatomy airs Thursdays at 9 p.m. EST on ABC.