'Grey's Anatomy': Did Jackson Avery and April Kepner End Up Together After Season 17?
Grey's Anatomy fans were torn when Jackson Avery (Jesse Williams) reunited with his ex-wife, April Kepner (Sarah Drew), in season 17. In the all-new episode on May 6, Jackson confirmed he was leaving Seattle. However, viewers got to see him interact with April after three years. Now, many individuals are wondering about the couple's endgame status. So did Jackson and April end up together in Grey's Anatomy? Here's everything you need to know.
A recap of April Kepner and Jackson Avery's story in 'Grey's Anatomy' Season 17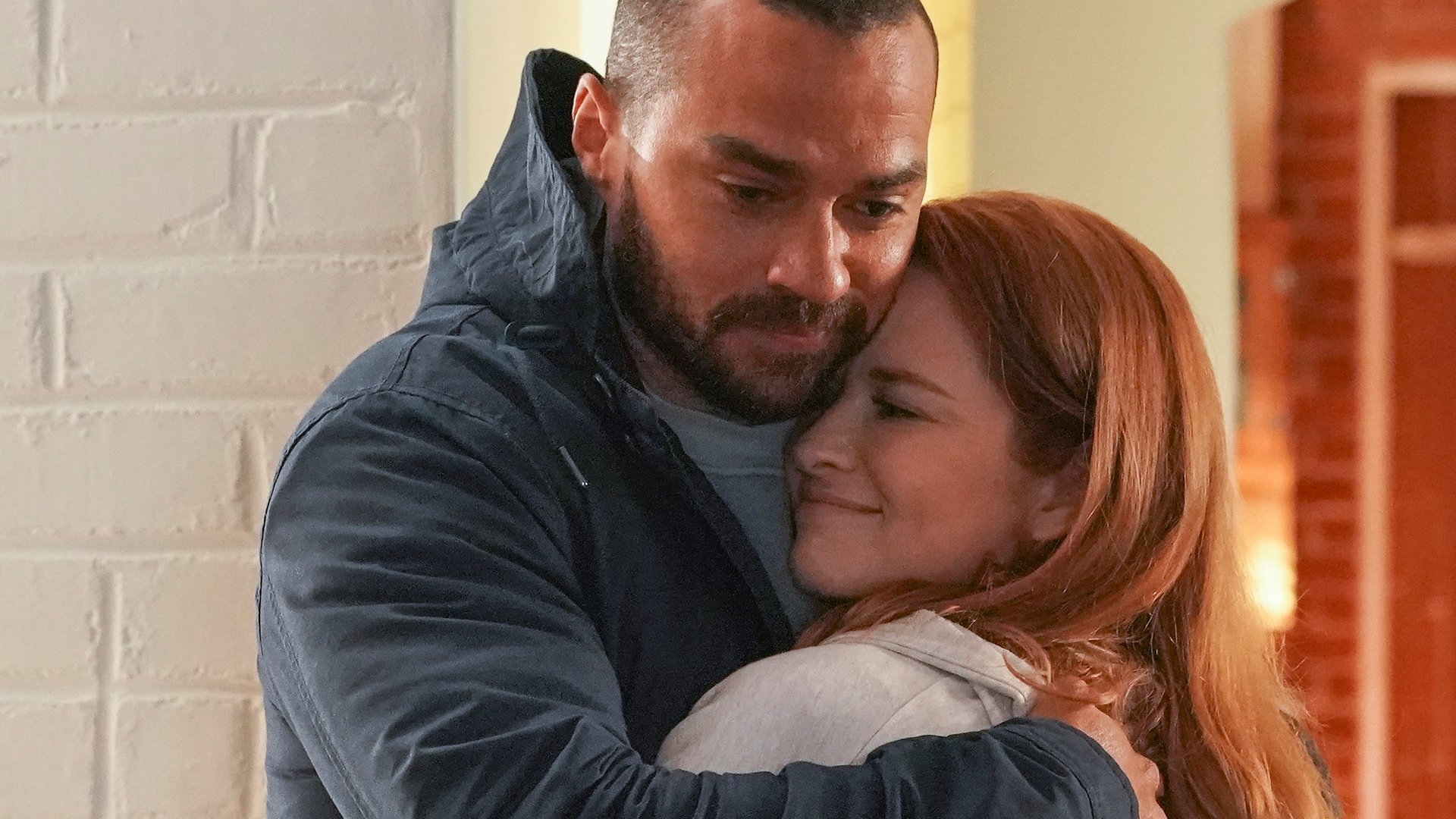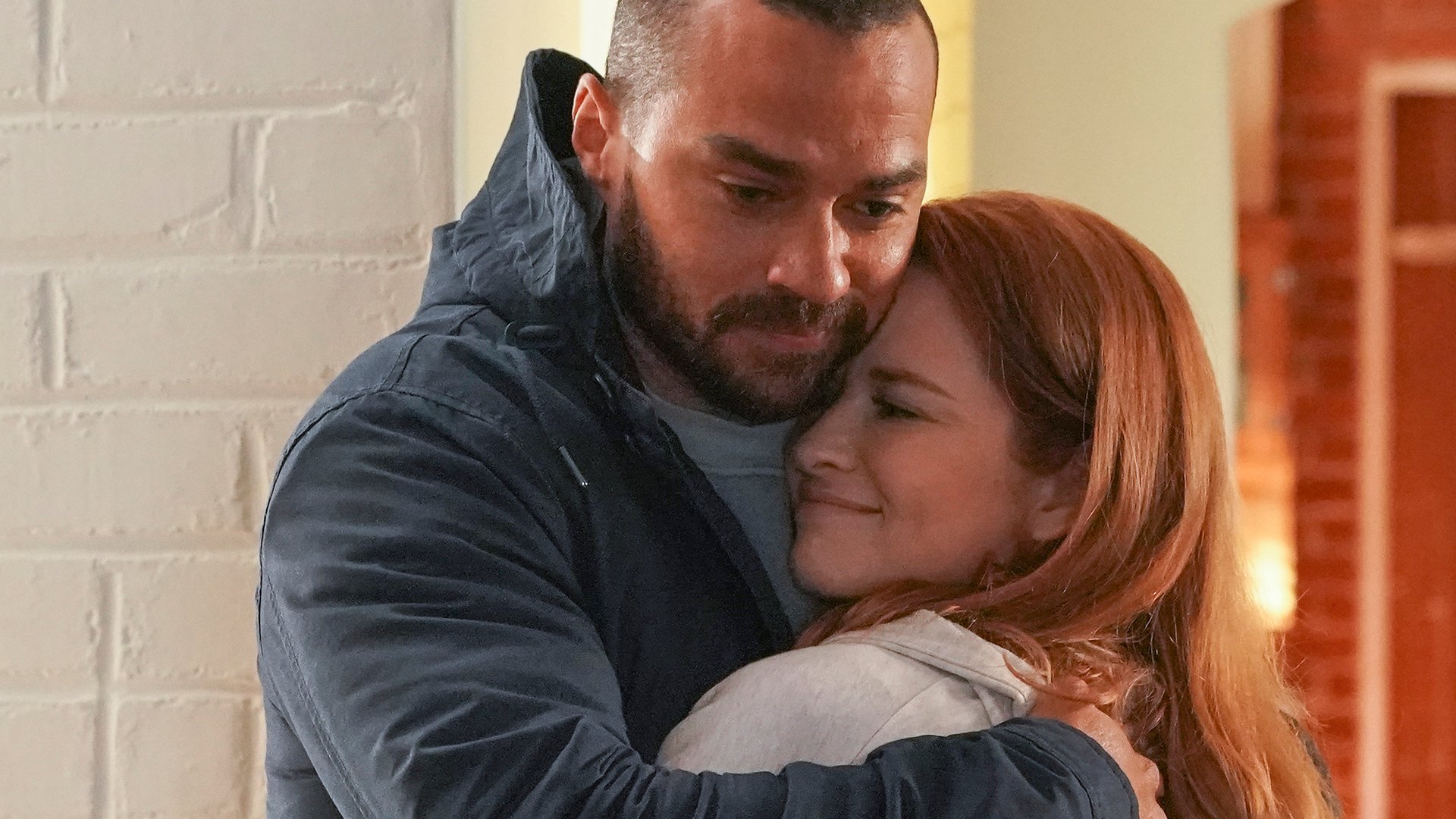 When Grey's Anatomy fans last saw April, she married Matthew Taylor (Justin Bruening), the man she left at the altar in season 10. April also quit her job at Grey  Sloan Memorial to provide medical care for homeless communities. But even so, the character remained in Seattle and co-parented Harriet with Jackson.
Finally, April and Jackson reunited in Grey's Anatomy Season 17 Episode 14, "Look Up Child." Jackson revealed his big move to Boston to take over the Catherine Fox Foundation. He also asked April, Harriet, and Matthew to come with him.
At the end of the episode, April agreed to leave Seattle with Jackson. She also revealed her split with Matthew.
"We kept trying to tell ourselves that our whole winding road was God's plan to bring us back together," April told Jackson. "He was still so angry and so hurt. I mean, I left him at the altar, and then his wife died. You know, you don't just stop being hurt because it's a better story if God brought us back together in our pain."
Then April shared that Matthew left for Philadelphia when his sister got sick. But when she got better, he stayed. Now, April has her fingers crossed for new horizons. The breakup also means there's room for Jackson and April in the future. But a full-on Japril romance wasn't confirmed.
Sarah Drew answers whether Jackson and April end up together in 'Grey's Anatomy'
Grey's Anatomy Season 17 Episode 14 might have left Jackson and April's endgame status open-ended. But it seems Drew has her own thoughts on the couple's relationship. 
"I am deciding that they are," Drew told The Hollywood Reporter when asked whether Jackson and April were made for each other. 
That said, the Grey's Anatomy star noted that the audience ultimately gets to decide. 
"We're leaving it up to the audience to come to whatever conclusion makes them happiest," Drew said. " I've never been shy about wanting Japril to be endgame; it's what I wanted the whole time. One of my biggest heartbreaks leaving in season 14 is that they didn't get to be endgame. But who knows what happens when they make their way to Boston."
Jesse Williams is leaving as Jackson in 'Grey's Anatomy' Season 17 Episode 15, 'Tradition'
While Grey's Anatomy Season 17 gave hope to many Japril fans, Jackson's move to Boston also means the character is leaving Grey Sloan Memorial. Williams also confirmed his exit from the cast. According to Deadline, the actor said in a statement: 
I will forever be grateful for the boundless opportunities provided me by Shonda, the network, studio, fellow castmates, our incredible crew, Krista [Vernoff], Ellen [Pompeo], and Debbie [Allen]. As an actor, director and person, I have been obscenely lucky to learn so much from so many and I thank our beautiful fans, who breathe so much energy and appreciation into our shared worlds. The experience and endurance born of creating nearly 300 hours of leading global television is a gift I'll carry always. I am immensely proud of our work, our impact and to be moving forward with so many tools, opportunities, allies and dear friends.
Meanwhile, Grey's Anatomy Season 17 Episode 15, "Tradition," will serve as Williams' final appearance as Jackson. The farewell episode will air on Thursday, May 20, 2021.