'Grey's Anatomy': Will Jackson Avery Leave When April Kepner Comes Back in Season 17? This Theory Will Make You Think Twice
A 'Grey's Anatomy' Season 17 fan theory wonders whether Jackson Avery (Jesse Williams) will leave when April Kepner (Sarah Drew) returns in the May 6 episode.
On May 6, Grey's Anatomy Season 17 will finally bring Jackson Avery (Jesse Williams) and April Kepner (Sarah Drew) together again. Of course, many fans are excited about the reunion. But some viewers are afraid the story might take one beloved character away for good. So is Jackson leaving Grey's Anatomy when April returns? Here's the new fan theory and what Williams said about the Shondaland series moving forward.
Update at the bottom of the page.
A 'Grey's Anatomy' fan theory suggests April Kepner's return prompts Jackson Avery's exit
When the promo trailer dropped for Grey's Anatomy Season 17 Episode 14, titled "Look Up Child," many fans wondered whether a Jackson and April endgame was coming soon. The preview highlighted the couple's romantic history, despite April's relationship with Matthew Taylor (Justin Bruening). So many Japril fans hoped the teaser was a clue about their future.
That said, some Grey's Anatomy viewers predicted the ABC medical drama was preparing for Jackson's exit. 
"Honestly wondering if this is how Jackson is going to leave the show," a fan wrote on YouTube. 
Then on Instagram, a Grey's Anatomy fan theorized the new episode will lead to heartbreak, as a Japril endgame can only happen if Jackson leaves or April stays. 
The fan wrote, "The only way this will happen is 1. If April comes back for good or 2. If this is Jackson's exit from the show like how it was with Alex [Karev (Justin Chambers)]."
Jesse Williams on his future as Jackson Avery on 'Grey's Anatomy'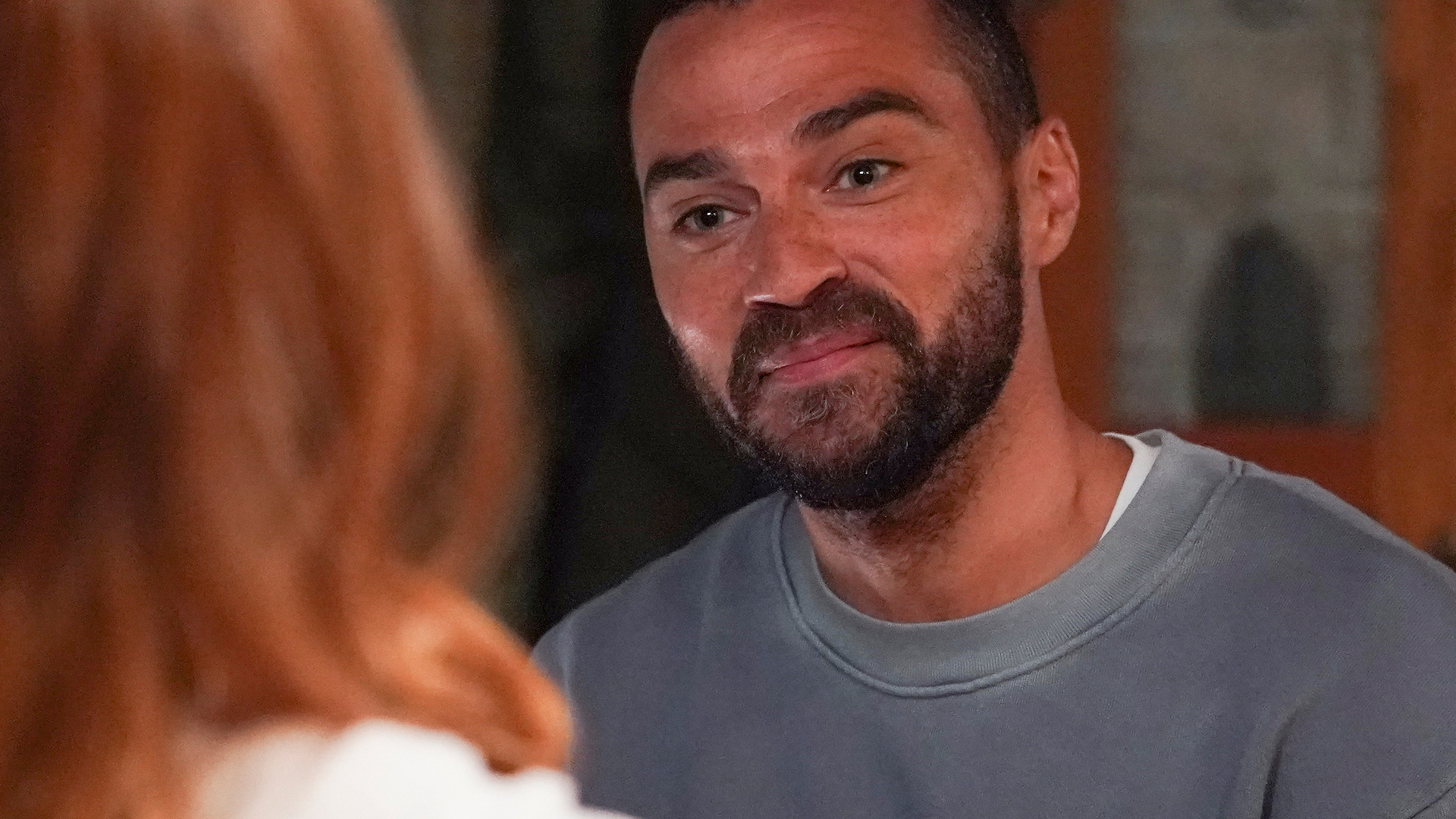 It's not uncommon for Grey's Anatomy to bring back previous cast members to wrap a character's story. As the fan mentioned, Alex left Seattle to be with Izzie Stevens (Katherine Heigl). Meanwhile, Preston Burke (Isaiah Washington) returned when Cristina Yang (Sandra Oh) exited the series. That said, it doesn't look like Williams has any plans to leave anytime soon.
In May 2019, Williams was cast as Darren Lemming in the Broadway production, Take Me Out. At the time, Grey's Anatomy showrunner Krista Vernoff revealed she planned Jackson's storyline around Williams' schedule. Then when the coronavirus (COVID-19) pandemic postponed Williams' Broadway debut, the actor answered whether Jackson will stay on Grey's Anatomy for "seasons to come." 
"I'm sticking around," Williams said on Good Morning America in April 2021. "So far, we've got a lot of really exciting things coming out, both onscreen and onstage. I'm really excited about Broadway. And of course, there's always something up my sleeve."
Will there be a season 18 of 'Grey's Anatomy'?
For now, Grey's Anatomy fans will have to wait and see what the writers have planned for Jackson and April. But whatever happens next, many viewers will be happy to hear Williams plans to stick around for a while.
Nevertheless, there are only a few episodes left until the Grey's Anatomy Season 17 finale, and the show hasn't been renewed for season 18. In February 2021, Ellen Pompeo (who plays Meredith Grey) also suggested the current season could be the end.
"We honestly have not decided," Pompeo said when CBS Sunday Morning asked about Grey's Anatomy's final season. "We are really trying to figure it out right now."
New episodes of Grey's Anatomy Season 17 air Thursday nights on ABC.
[Spoiler alert: This article contains spoilers about Jesse Williams' future as Jackson Avery in Grey's Anatomy.]
Following the all-new episode of Grey's Anatomy Season 17 on May 6, Williams confirmed he is leaving the show. That said, it seems fans will still see Jackson again after episode 14. According to Deadline, Williams' last episode on Grey's Anatomy will be released on May 20. The episode is titled "Tradition."