'Grey's Anatomy': Jackson Gets All the Blame for His Dysfunctional Relationship with Maggie — Fans Don't Think It Makes Sense
If there's one thing Grey's Anatomy knows how to do, it's keeping fans talking about the show well after the fact — especially the relationships since they tend to be so controversial and imperfect almost every time.
Maggie and Jackson's relationship in season 15 is what has viewers talking right now, cringing at their obvious disconnection. While for a while now, many fans have put all the blame on Jackson for the dysfunctional relationship, more are rewatching the season and realizing it's Maggie's fault too.
'Grey's Anatomy': How Jackson and Maggie got together (and why they broke up)
Beginning with April's suggestion that Jackson and Maggie had a thing for each other, Maggie realized herself that there was something there. They had for a long while talked and gotten close after Maggie's mother's death, but it took a little while before the couple admitted to coming 'undone' by each other.
Although 'I love yous' were exchanged, and they even moved in together — their romantic relationship did not last. Their end started with an outdoor camping trip Jackson was all for, but Maggie was fully against it.
The truth is, it revealed just how great their differences were. Jackson wanted her out of her comfort zone doing something he liked, but she felt he should take her as she is and stay around to work it out (not 'walk away' and abandon her).
'Grey's Anatomy' fans think both are at fault for 'Jaggie' not working out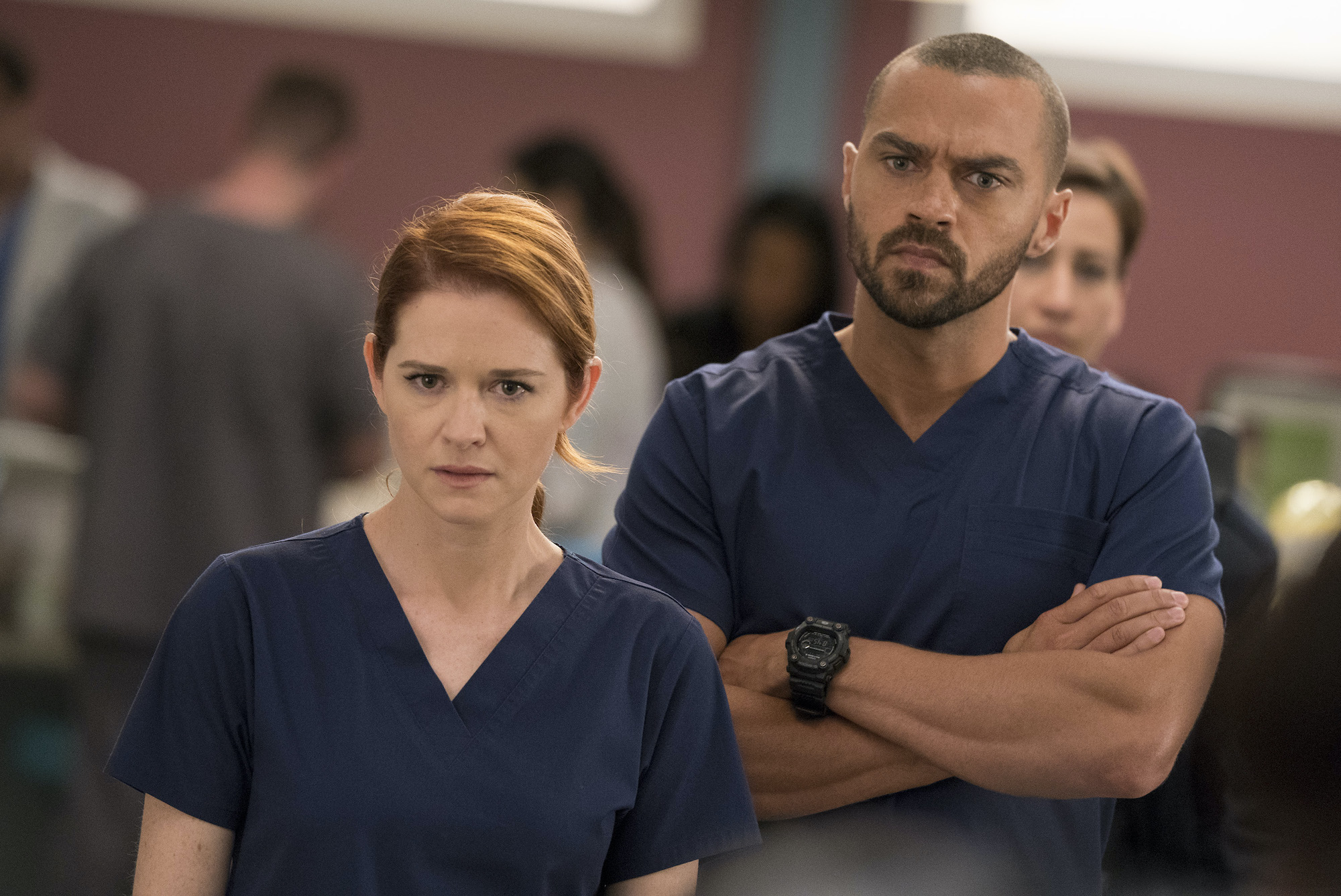 Since the infamous camping trip scene that began the downfall of 'Jaggie,' Grey's Anatomy fans were pretty adamant about Jackson's insensitivity towards Maggie. Many felt he never should've walked away after the fight and that, in many ways, he may have loved her but never liked her as is. He was too pushy on wanting to change her into something she's not.
However, a recent Reddit post suggests the tables are turning, and fans see the end in a new light. The original post read that Maggie was the one who "never really accepted Jackson," and although she regularly pointed on the difference in their backgrounds as a reason he couldn't relate to her, Maggie often acted as an elitist.
Respondents were quick to agree but split the blame. Many wrote that "both of them were at fault," with another fan saying they don't like camping, but if that's important to their significant other — they will make the best of it. After all, isn't that relationships are all about? Compromise?
Another added that honestly, "Sitting through Jaggie was the hardest part of watching the season lol it just felt like such an awkward and forced pairing."
Where Jackson and Maggie are today
Today, Maggie is married to her Seattle conference beau Winston Ndugu. They just recently celebrated their wedding in season 17, episode 17, and I think we can all agree — they looked fantastic and happy! While most relationships, even those that make it to marriage, don't last on Grey's Anatomy, we're hoping for nothing but the best for the couple. 
As for Jackson…
We've all recently said our teary-eyed goodbyes to Jackson Avery. Fortunately, fans agree it was a fulfilling exit despite how sudden it may have seemed, but Jackson made it clear he wanted to make a difference in the medical community. And in order to do that, her needed to exit Grey Sloan Memorial Hospital to run his family's foundation in Boston.
It seems it doesn't really matter who is at fault for the relationship ending. The truth is, they weren't a good match, so it wasn't going to work out anyway — which, honestly, is the fate of almost every couple on Grey's Anatomy, right?
RELATED: Jackson and Maggie Are No Longer the Worst Couple On 'Grey's Anatomy'