'Grey's Anatomy': Could Jackson and Jo Have Ended Up Together? Camilla Luddigton Teased What Could've Been
'Grey's Anatomy' star Camilla Luddington teases what could have been between Jo Wilson and Jackson Avery in season 18 if Jesse Williams didn't leave in season 17.
Grey's Anatomy Season 17 floored fans when Jackson Avery (Jesse Williams) and Jo Wilson (Camilla Luddington) started hooking up. But did Jo and Jackson have the potential to go the distance? Luddington previously discussed what could've happened if Williams didn't leave Grey's Anatomy.
What happened to Jo and Jackson in 'Grey's Anatomy' Season 17?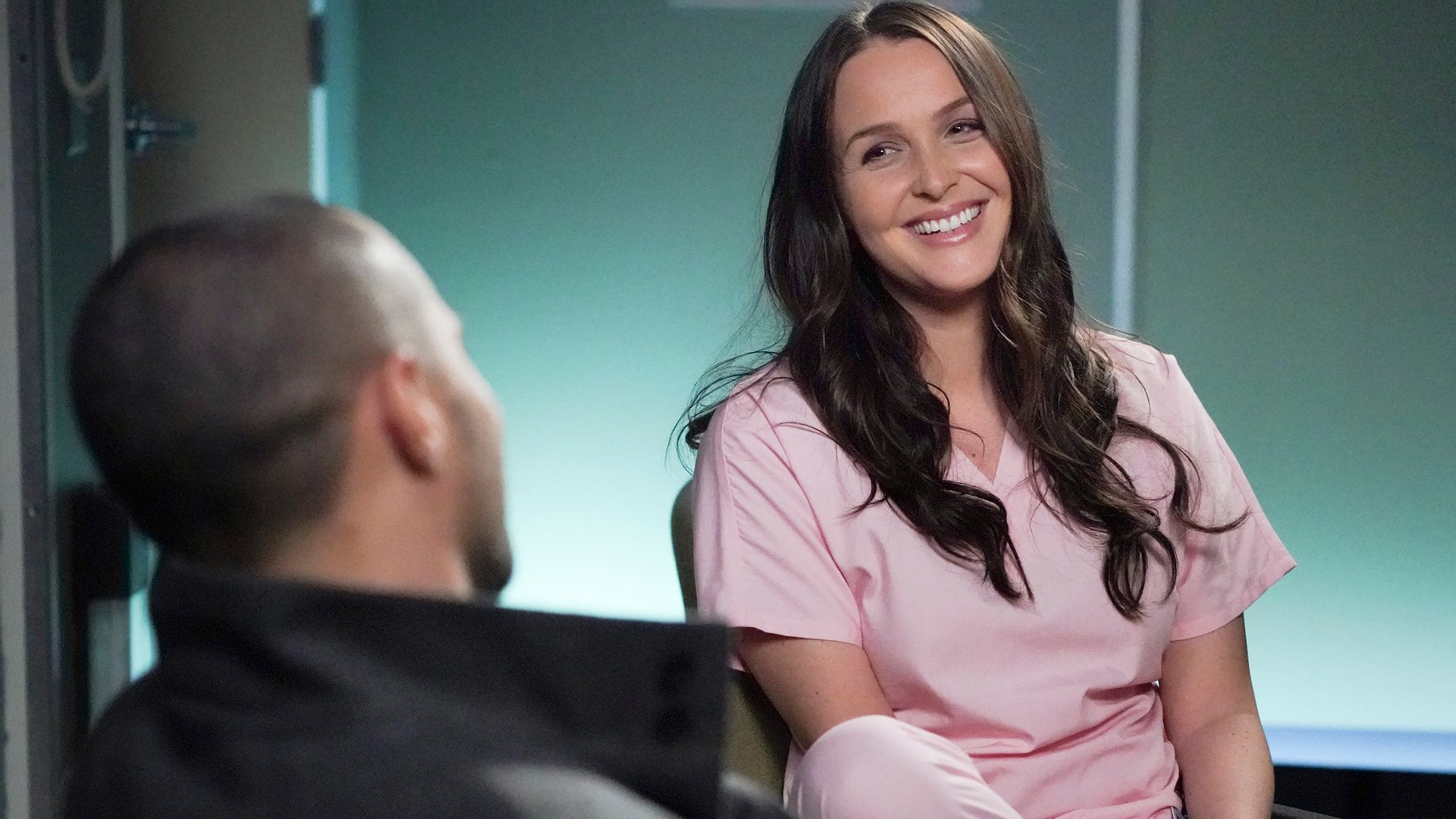 As you may remember, Alex Karev (Justin Chambers) abandoned Jo in Grey's Anatomy Season 16. The pediatric surgeon reconnected with Izzie Stevens (Katherine Heigl). Then he left his wife for his ex. 
Meanwhile, Jo asked Jackson to be her "sex bridge" in the Grey's Anatomy Season 17 premiere. Then when Jackson accepted the proposal, they made sure to draw boundaries. So Jo and Jackson formed a strictly friends-with-benefits relationship.

That said, Jackson decided to leave Seattle to run his family's foundation in Boston. He also asked his ex-wife, April Kepner (Sarah Drew), and his daughter, Harriet Kepner-Avery, to move with him. Grey's Anatomy also left the door open for April and Jackson because April split from her husband, Matthew Taylor (Justin Bruening).
Nevertheless, it seems Jackson and Jo are still friends in Grey's Anatomy. The two characters shared an amicable in-person goodbye, and they thanked each other for their friendship. Then in the Grey's Anatomy finale, Jo bought Jackson's old apartment and video chatted her to welcome her home.
Camilla Luddington thought Jo and Jackson could've had a 'different' story in 'Grey's Anatomy'
While many Grey's Anatomy fans aren't disappointed about the possibility of Jackson and April together, some viewers might be curious about the what-ifs surrounding Jo and Jackson. Then when speaking with Access in May 2021, Luddingon predicted that some romance could have sparked between the two surgeons if Williams were still on the show.
"Jesse Williams and I have so much fun together," Luddington said. "There was potential for this 'sex pod' to go further, this bridge they both had to sort of mean something. There was a toying of this idea of, like, do they fall for each other? Does this go anywhere? I think that had Jesse stayed, it might have been a different story."
But even if Jo and Jackson could've started something in Grey's Anatomy, Luddington acknowledged that there are always other stories to tell. She also hinted that she's excited to see what her former castmates do next.
"When people leave, it's hard because you're like, 'Oh! That could've been so great to play this,'" Luddington said. "But at the same time, there's the opportunity for the story to go in a different direction and also watch your castmates who have left go on to do amazing, incredible things. We miss everybody."
What's next for Jo Wilson in 'Grey's Anatomy' Season 18?
For now, Grey's Anatomy fans will just have to wait and see what happens to Jo in season 18. But there's plenty of potential for major new storylines when the ABC drama returns this fall.
In the Grey's Anatomy Season 17 finale, Jo finally adopted baby Luna and moved into Jackson's old home. She also comforted her person, Atticus "Link" Lincoln (Chris Carmack), after he was dumped by Amelia Shepherd (Caterina Scorsone). 
Meanwhile, Jo previously switched her job and became an OB/GYN. Then when speaking with CinemaBlend in June 2021, Luddington shared her hopes for Jo's career moving forward. 
"If there is one hope, I hope she gets to be like Addison [Kate Walsh] one day. Or even end up doing fetal surgery like Arizona [Jessica Capshaw]," Luddington said. "There's still a lot of room for her to experience new things with OB/GYN."
Given all the changes in Jo's life, we're interested to see where Grey's Anatomy Season 18 takes her. So stay tuned. New episodes return in the fall.