'Grey's Anatomy': Japril Was Terrible — Matthew and April Should Have Always Been the OTP
Grey's Anatomy may be classified as a medical drama, but it's full of steamy romances and heart-wrenching love stories. Meredith and McDreamy may have been the prom queen and king of the series, but another couple comes pretty close as far as fans are concerned. 
Jackson and April were one of the fans' favorite couples. When Matthew came into the mix and April found herself in a love triangle, fans everywhere chose sides–it was either Japril or Mapril, and nothing in between. Although April is no longer on the series, fans are still talking about Japril.
Some miss the couple and wish she had chosen to stay with Jackson, while others feel that she never should have left Matthew in the first place.
April Kepner on 'Grey's Anatomy': From farm girl to big city surgeon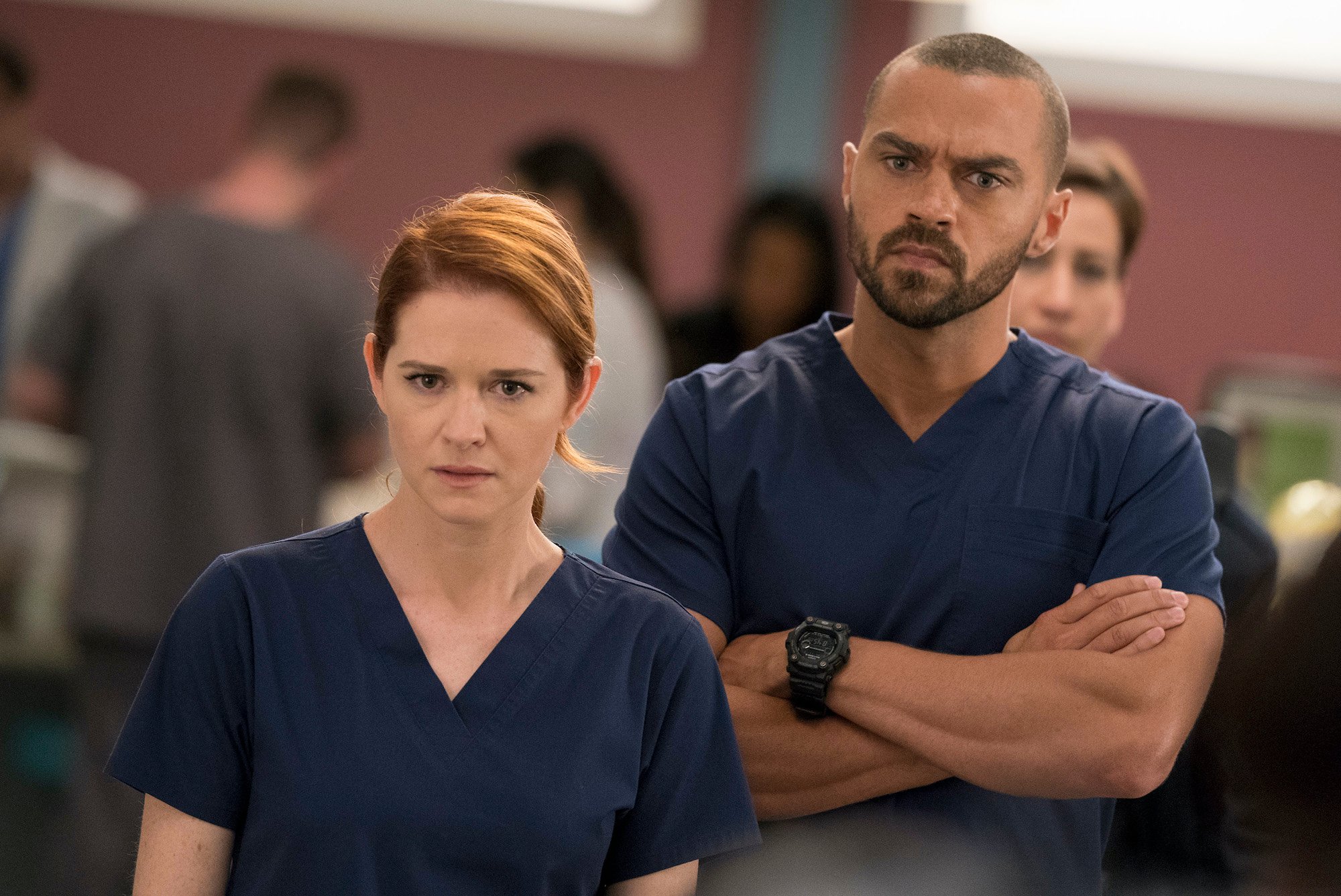 At first glance, April Kepner appeared to be the hospital's most naive, innocent resident when she arrived at Seattle Grace (now known as Grey Sloan Memorial). She was quiet, timid, and a bit awkward to boot. She had grown up on a farm, the youngest of three assertive sisters, and it definitely showed.
April showed everyone that they were wrong, however. She turned out to have a fiercely competitive spirit and unwavering drive. She took her job very seriously, and was willing to learn anything that could help her improve her skills. She also wasn't afraid to get her hands dirty and never backed down from a challenge.
The red-haired young resident was part of a merger between Seattle Grace and Mercy West. The beginning of her time on this newly merged team didn't go so well. A tragic hotel fire brought in a massive amount of patients, and amid all the chaos, April made a serious mistake on a patient.
She failed to check the patient's airway, which ended up being filled with soot. She later went into cardiac arrest and died, and April was fired. 
April was later rehired when Derek Shepherd became the new Chief of Surgery. Her confidence was very low after making a mistake that cost a patient her life, and she was reluctant to get back into surgery. Derek helped her see that she had incredible talent, and eventually she became comfortable enough to try again.
Jackson Avery: More than a pretty face
Jackson Avery may be undeniably gorgeous, but he also has a brilliant mind behind those clear green eyes. When Jackson joined the team at the hospital, he was already well-known–his family was, anyway. His grandfather was the prestigious Harper Avery, one of the most famous surgeons in the entire country. In fact, he even had a coveted award named after him.
His family's wealth and notoriety paired with his good looks gave Jackson the label of a spoiled rich kid. His co-workers assumed he had been handed everything throughout his life (which he pretty much was), and that he had no grasp of hard work. In reality, Jackson actually pushed himself very hard because his family never did.
Jackson was a hero during a traumatic shooting at the hospital. The gunman, a widower who blamed Derek Shepherd for his wife's death, held Jackson and his fellow surgeon, Cristina, at gunpoint while they operated on Derek. In a stroke of genius, Jackson pretended that Derek had flatlined. The gunman was so relieved that he'd achieved his revenge, he ended his rampage.
Japril: Star-crossed 'Grey's Anatomy' lovers or meant-to-be?
RELATED: 'Grey's Anatomy': How Sarah Drew Really Feels About April and Jackson's Ending
Related post url: 
There's no denying that Jackson and April have had a tumultuous relationship. Their on-again, off-again romance has touched fans' hearts, and most of them have a strong opinion on whether the two really belong together. Many people think April is better off married to Matthew, and has finally gotten the happy ending she deserved.
The turning point in Grey's Anatomy came at April and Matthew's beautiful wedding. Mid-ceremony, Jackson stood up and sat down several times, appearing to have some sort of mental crisis figuring out what he wanted to do. When he finally says that he loves her and wants her to be with him, April is shocked (as well as the guests). The two ran off together and she left Matthew behind.
Many fans on Reddit believe that April never should have left Matthew in the first place, since they ended up getting married years later anyway. "I wish April had never left Matthew at the altar. They were a better couple than Japril." Others agreed, saying, "I wish the same only because they put them back together in the end. At least then April would be with someone that has some pride."
Others disagree, saying that April needed that time to get Jackson out of her system. "If she hadn't left him at the altar she probably would've cheated with Jackson anyway. They were in love. Even when she was engaged her and Matthew would've never worked the first time." Others feel that she made the right choice, because it wouldn't have been right for her to stay with Matthew when she really loved Jackson. "You may think Matthew was a better match, but he wasn't the man she loved so it would've been unfair to him."
Whether you believe April should have ended up with Jackson or Matthew, the writers decided that Matthew was her best fit. Although, it is Grey's Anatomy, where nothing is ever set in stone. Who knows what may happen in future seasons if April should decide to return…