'Grey's Anatomy': Jesse Williams Teases Jackson and Jo's Romance When Season 17 Comes Back
Many Grey's Anatomy fans let out an audible gasp when Jackson Avery (Jesse Williams) and Jo Wilson (Camilla Luddington) hooked up in season 17. The two characters were one of the most unlikely couples to emerge from the ABC medical drama — but then it happens. Now, what's next for Jo and Jackson when Grey's Anatomy Season 17 comes back? Williams recently teased the new romance and where it's headed.
Are Jackson Avery and Jo Wilson together in 'Grey's Anatomy' Season 17?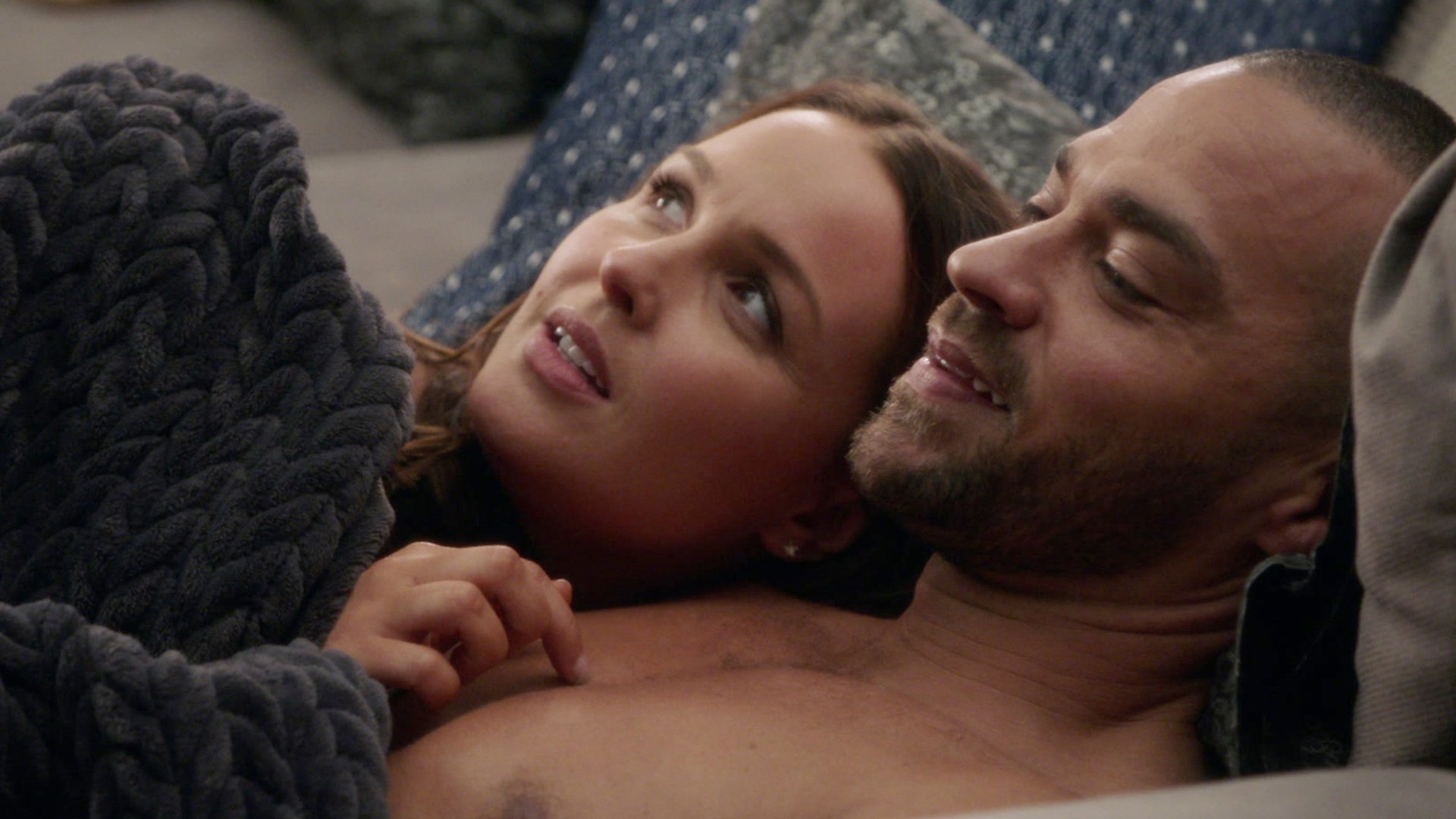 RELATED: 'Grey's Anatomy': Camilla Luddington Says Jo and Jackson Would Be a 'Really Fun Couple'
Romance has not been kind to Jo or Jackson on Grey's Anatomy. Jackson experienced an extraordinary love with April Kepner (Sarah Drew). But after a great deal of heartbreak, the couple went their separate ways. Then Jackson went on and had failed relationships with Maggie Pierce (Kelly McCreary) and Station 19's Vic Hughes (Barrett Doss).
Meanwhile, Jo thought she found the perfect man in Alex Karev (Justin Chambers). The couple even got married twice. But in the end, Alex left Jo for his ex-wife, Izzie Stevens (Katherine Heigl).
RELATED: 'Grey's Anatomy' Season 17: Will Jackson and April Reunite? Jesse Williams Hopes Sarah Drew Will Return
In the Grey's Anatomy Season 17 premiere, Jo took charge of her needs. So she asked Jackson to be a "sex bridge" to help her get over her ex-husband. At first, Jackson agreed. But Jo quickly realized that she wasn't ready. And ultimately, they decided to be friends.
That said, Jackson and Jo slept together in the fourth episode of Grey's Anatomy Season 17. Both parties also acknowledged that they weren't ready for anything serious.
"What I need is friendship and sex," Jo told Jackson. "I am not, like really not, looking for a relationship, especially with someone like you."
So now, Jo and Jackson have a friends-with-benefits relationship.
Jesse Williams says Jackson and Jo's relationship on 'Grey's Anatomy' could get 'messy'
RELATED: 'Grey's Anatomy' Season 17: Will Jo Wilson Change Careers? Camilla Luddington Opens Up About Her Character's Future
In an interview with Access from February 2021, Williams revealed where fans will find Jackson and Jo when Grey's Anatomy Season 17 returns on March 11.
"That's still finding its footing," Williams said of Jackson and Jo. "It's kind of this cool, mature approach to soothing and not making too much of something."
The actor also hinted how Jackson and Jo's friends-with-benefits relationship could go wrong.
"This is obviously where, traditionally, lines get blurred and people catch feelings," Williams said. "There's a lot of ways for this to go messy. I'm really interested to see if they're somehow able to walk this line."
He continued, "I don't know if either of them have any business diving into anything more than that. This is one of the many lessons — sometimes you just need to be alone, sometimes you need to not take your mess into other people's homes. So we'll see."
RELATED: 'Grey's Anatomy' Season 18: Patrick Dempsey's Teaser About the Show's Renewal Will Make You Scream
Then when speaking with Entertainment Tonight about Grey's Anatomy Season 17, Williams echoes his comments about Jackson and Jo's relationship moving forward. And basically, we're starting to think the romance will get messy eventually.
"We're keeping it light, but this could go badly at any moment," Williams said. "I think that it's tricky, and that makes it fun to play. They're both a bit of a mess. They both have had failure in their romantic lives. And rejection. Insecurity comes with that, and that's real. "
He later added, "One or both could get their heart broken."
That said, Williams made it clear that there's still a chance for a "cathartic and therapeutic" relationship in an interview with People.
"Jackson and Jo are trying out this weird dynamic, this weird relationship, where that could be totally cathartic and therapeutic, or it could be a toxic mess that we could see coming a mile away," Williams said. "And figuring that out is going to be really interesting."
For now, Grey's Anatomy fans must wait and see what happens to Jackson and Jo when season 17 comes back. But whatever unfolds, it'll definitely be a wild ride. So stay tuned.
Grey's Anatomy Season 17 returns March 11, 2021.