'Grey's Anatomy': Jesse Williams Says This Episode Was the 'Turning Point' for Jackson Avery
Grey's Anatomy Season 17 saw Jesse Williams departing the ABC medical drama following a decade as Jackson Avery. Williams' exit was less tragic than some of the other stars — for one, his character moved on to new professional opportunities instead of dying — but that didn't make it any less emotional for fans. After 10 years playing the same character, Williams felt a similar attachment. He recently opened up about his tenure on Grey's Anatomy, revealing when he felt something critical shift for his character.
Why did Jesse Williams leave 'Grey's Anatomy'?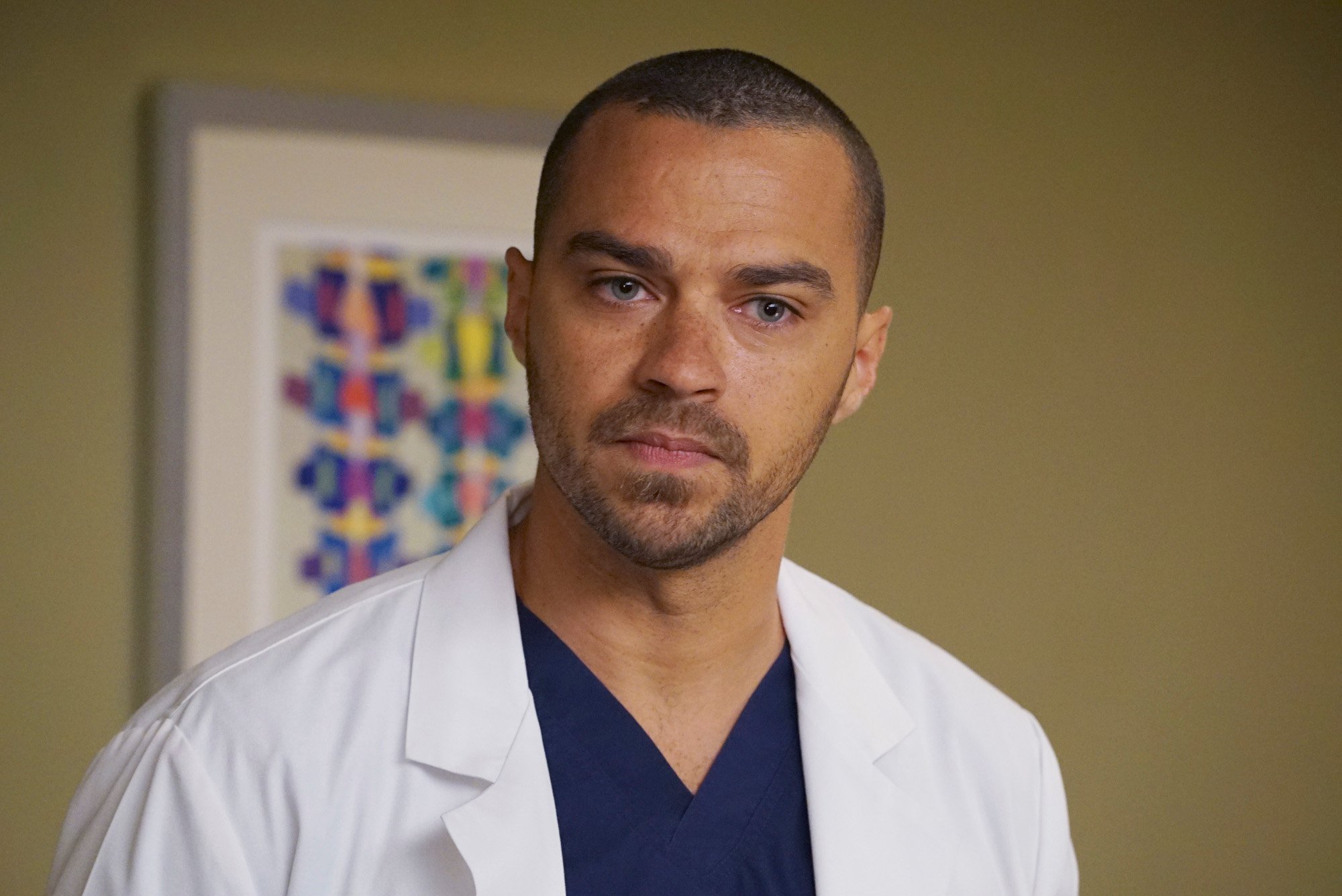 Even before leaving Grey's Anatomy behind, Williams was starting to branch out to other creative pursuits. Not only did he appear in hits like Hulu's Little Fires Everywhere, but he landed a Broadway role in Take Me Out. Following his final bow, the actor already has big plans — including some movie appearances and directorial roles.
In that sense, Williams' reason for leaving Grey Sloan Memorial Hospital isn't much different from Jackson's. During an interview with The Hollywood Reporter, Williams admitted that Jackson's departure from Grey Sloan Memorial Hospital felt right for his character professionally and personally:
"Jackson left a few times but also was never a part of any community. Being an Avery, he was expected to go into surgery. But what else is there? He was never involved in anything that was happening and the world was coming to a boil. He's been in bubble wrap his whole life and needed to do something and connect to something he was passionate about that wasn't just his profession. It felt organic that Jackson had to change his environment and was willing to make a connection to something."
Jesse Williams says this episode of the ABC drama changed things for Jackson Avery
Looking back on his time as Jackson Avery, Williams credits one episode of Grey's Anatomy as the "turning point" for his character. The season 6 finale, "Death and All His Friends," sees Jackson and Cristina Yang (Sandra Oh) attempting to save Derek Sheperd's (Patrick Dempsey) life.
In an interview with PureWow, Williams recalled how Jackson "saves the day," making him a more valuable part of the team. Given that the actor wasn't a series regular at that point, it felt like a critical development for him — one that suggested he could become a permanent addition to the show:
"I say that because it was only my first season, I wasn't a series regular. I was episode by episode so I didn't know if I had a job next week. Once they gave that character that much impact and decision-making power in the show, it felt like a real turning point and Dr. Avery was establishing himself as a fixture in this institution. It was my first firm-footing and self-determination on the show. I'll never forget how that felt, doing it and feeling like I was finally feeling part of the squad."
Could Jesse Williams return to 'Grey's Anatomy' in the future?
Grey's Anatomy Season 18 arrives this September. Sadly, the new outing won't see Jackson Avery walking the halls of Grey Sloan Memorial Hospital. It will, however, continue Meredith Grey's (Ellen Pompeo) narrative following her battle with COVID-19.
It's unclear how many seasons creator Shonda Rhimes and Pompeo plan to continue the medical drama. If the show does carry on for a while, there's a chance fans could see Williams back as Jackson. The actor told THR that his return is definitely a possibility.
"I'm open to coming back and directing and maybe appearing on camera again, [that's] totally possible," Williams explained. "I love collaborating with these folks and am open to any ideas and seeing how they take shape."
Whether that possibility will turn into a reality remains to be seen. In the meantime, fans have new episodes of Grey's Anatomy to look forward to. The ABC series returns on Sept. 30.