'Grey's Anatomy': Did Jo Accidentally Push Link Back Into Amelia's Arms?
Jo Wilson (Camilla Luddington) has a touching conversation with "Link" Lincoln (Chris Carmack) on 'Grey's Anatomy', which has an unexpected ending.
Jo Wilson (Camilla Luddington) and "Link" Lincoln (Chris Carmack) have been good friends for years. But the newest Grey's Anatomy episode showed there was a time where they could have been more than friends. But did Jo accidentally push him back into Amelia's arms? Here is everything you need to know.
[Spoiler alert: This article contains spoilers from the Grey's Anatomy episode "Today Was a Fairytale."]
Link hung out with Jo after his breakup with Amelia
Amelia was unhappy with Link's proposal because she didn't want to marry. Link still insisted on them getting married one day to be a specific kind of family for their son, Scout. In the end, they decided to break up.
Amelia later told Addison Montogmery (Kate Walsh) that it was kinder to let Link go and find someone who wants the same things. But Link has been taking the breakup a lot harder.
He's been spending a lot of time with Jo to talk about his feelings. It looked like she was giving him hope to move on, but then he slept with Amelia again on Thanksgiving. However, Amelia made it clear her feelings hadn't changed, and she didn't want a relationship with him.
Did Jo accidentally push Link back into Amelia's arms?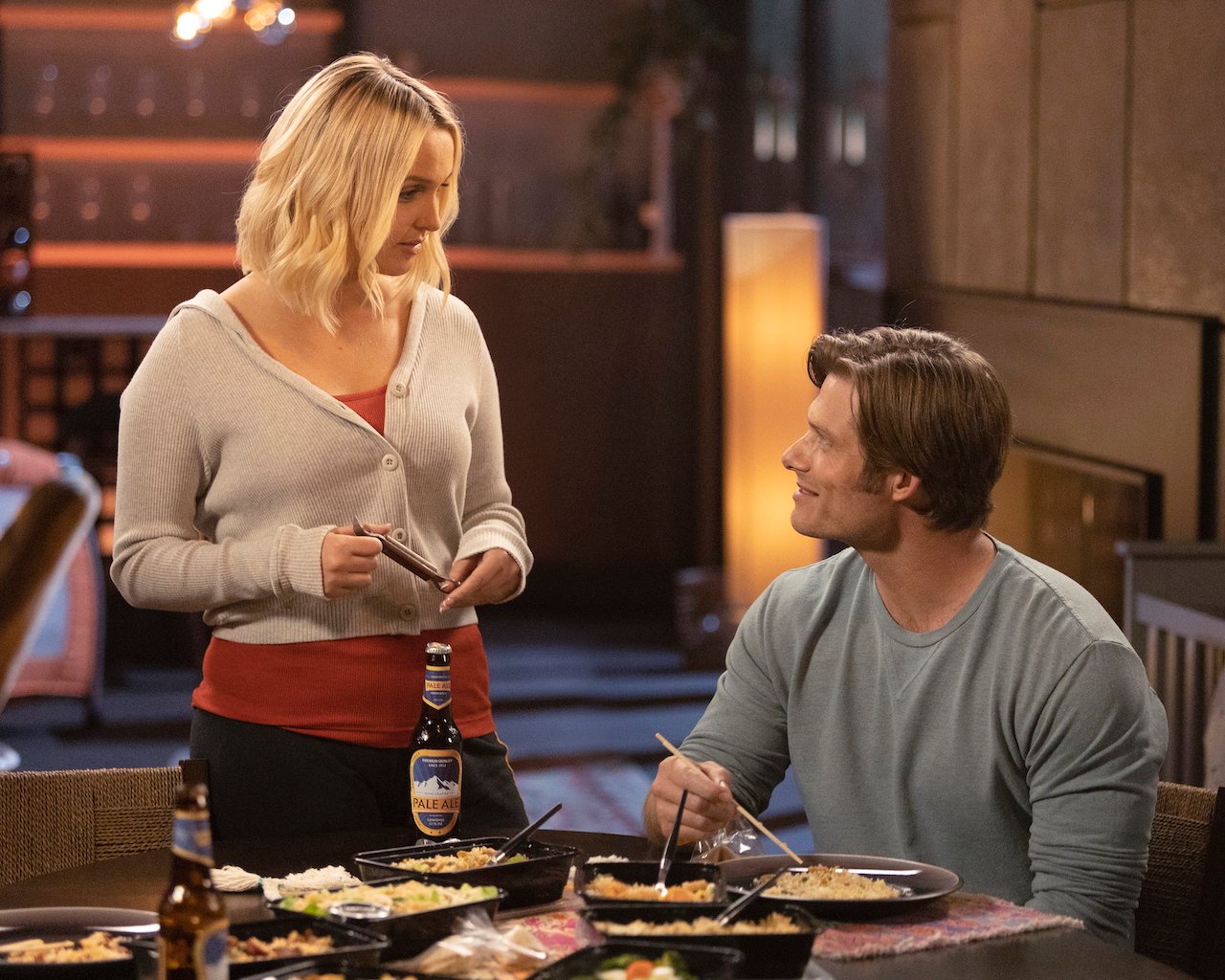 Jo and Link have supported each other even more as parents after his breakup with Link. In "Today Was a Fairytale," they talked about their days working at a restaurant together. They later took their kids to a play and had to save one of the actors from a medical emergency. 
Jo noticed how much a fellow actor cared about her "best friend." She believed that she was secretly in love with him. That's when Link revealed you can have a crush and "work through it then become best friends like us." He made it clear that he had a huge crush on Jo and worked longer at the restaurant to be with her. But he decided to focus on just being friends when she was in a bad relationship.
This got Jo thinking. "What if all the crap that we've been through is just the middle part of the story?" she asked him. "The part you have to go through to find your happily ever after. Because when two people have been there for each other over and over with the worst that humanity has to offer, don't they deserve to be happy?"  
Link said she was right. He knows that he's in love with Amelia and doesn't need to marry her and considers telling her this. Jo looked disappointed. 
Will Amelia take Link back?
Amelia and Link's biggest issue is how they feel differently about marriage. It's possible that if Link gives up on it, then their relationship could work. But there is another reason why Amelia might not take him back.
Amelia has been working in Minnesota with Meredith Grey (Ellen Pompeo). There she met Dr. Kai Bartley (pronouns they/them), who is on the team to find a cure for Parkinson's disease. It looks like Amelia and Kai have a strong connection, but it still hasn't become romantic. Amelia might turn Link down to hope that she'll be with Kai one day.