'Grey's Anatomy': Camilla Luddington Teases Jo Wilson's 'Big Revelation' in Season 17
Camilla Luddington teases a surprising storyline for Jo Wilson in 'Grey's Anatomy' Season 17, as the character faces a career shift.
Jo Wilson (Camilla Luddington) is a freaking warrior queen — and don't you forget it, Grey's Anatomy fans. The character has been through the wringer these past few seasons. And now, it seems another big change is coming for the general surgeon. Recently, Luddington hinted at a career shift for Jo in Grey's Anatomy Season 17. Here's what we know so far.
What's going on with Jo Wilson in 'Grey's Anatomy' Season 17?
In Grey's Anatomy Season 16, Alex Karev (Justin Chambers) left Jo to be with Izzie Stevens (Katherine Heigl). Alex reconnected with his ex-wife when he reached out for Meredith Grey's (Ellen Pompeo) medical license hearing. Then he found out Izzie had his twins. So Alex moved to Kansas. He also sent Jo signed divorce papers along with his shares in Grey Sloan Memorial. 
Following the season finale, showrunner Krista Vernoff promised Jo would have some fun with her roommate, Levi Schmitt (Jake Borelli) in Grey's Anatomy Season 17. "It's an unexpected and joyful friendship," Vernoff told TV Insider in October. "I'm glad they have each other."
Then the Grey's Anatomy Season 17 premiere threw fans a curveball when Jo wanted to hook up with Jackson Avery (Jesse Williams). In the episode, Jo asked her co-worker to be a "bridge over the husband who abandoned me." However, after Jackson accepted the proposal, Jo realized she wasn't ready. She started crying in Jackson's arms. But even so, both parties understood the circumstances and ended up as closer friends.
Camilla Ludington says she was 'surprised' by Jo Wilson's storyline in 'Grey's Anatomy' Season 17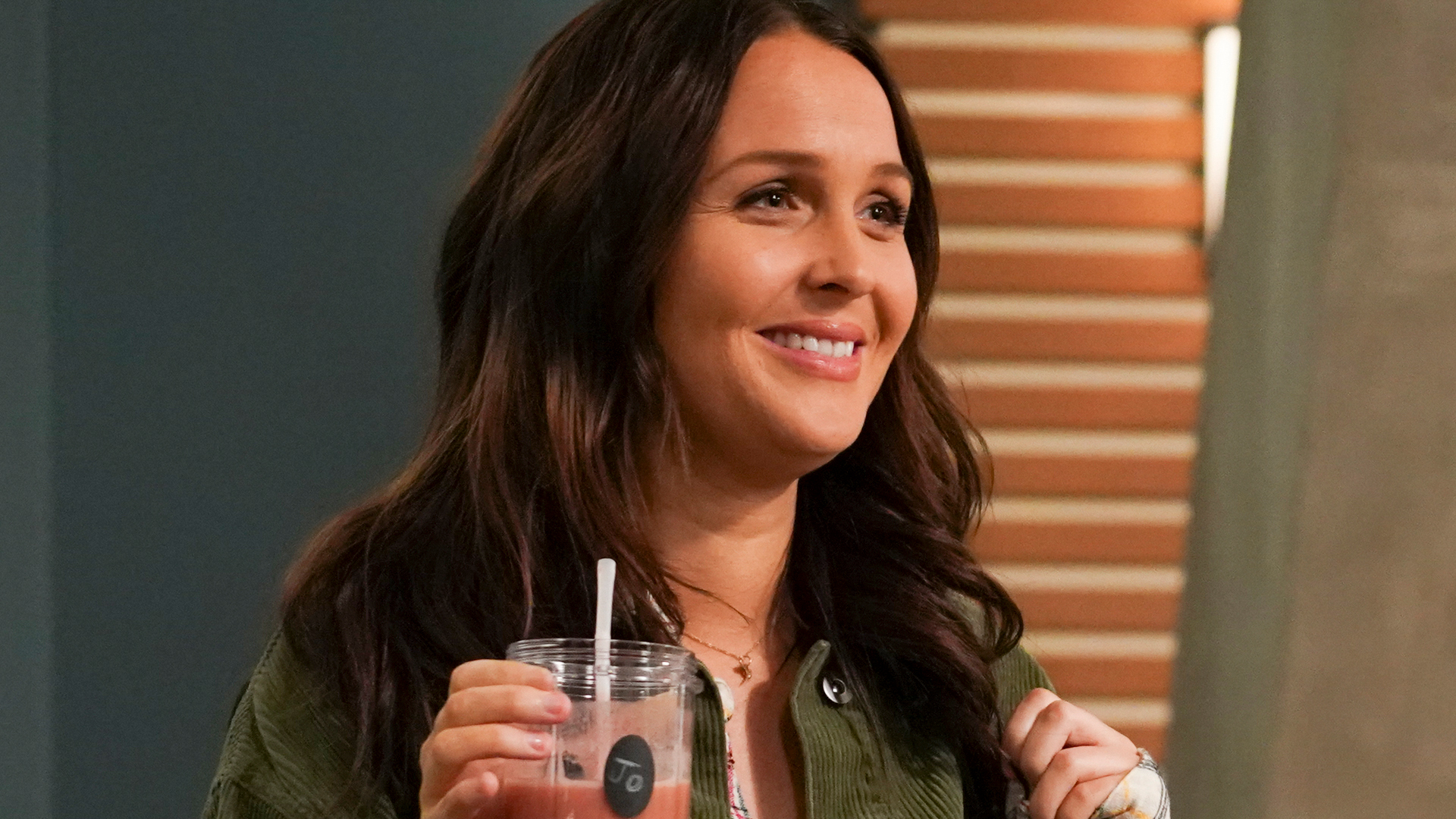 In an interview with Backstage published in December 2020, Luddington opened up about Jo's storyline in Grey's Anatomy Season 17. And it definitely looks like there's another big change coming for her character.
"Jo has a big revelation about her career this season," Luddington said. "It's the first time I'm saying this. I was really surprised by it, and I'm really excited to play it. It's a shift."
That said, some Grey's Anatomy fans may not be surprised by Jo's potential career shift.  When speaking with Good Housekeeping in November, Luddington shared how the coronavirus (COVID-19) pandemic will affect Jo's work in season 17. 
"You do see that Jo has moments where she doesn't want to go to work," the actor said. "She finds it really difficult, stressful, and depressing. She struggles and she's looking for comfort, and I think she's also looking for friendship this season."
Of course, Grey's Anatomy fans will just have to wait and see what sparks Jo's career change. But speaking of friendships, we also know something is starting to develop between Jo and Jackson. Luddington told Backstage that viewers will see the "friendship develop." However, romance may not be in the couple's future — at least for now. 
"I think that Jo shouldn't jump into anything serious right now," Luddington told Good Housekeeping. "But I think if something organically happens, I'm down. I obviously live and breathe this character and just want her to be happy. So if that's with Jackson Avery, it's with Jackson Avery. If it's with someone else, it's with someone else."
Whatever happens to Jo in Grey's Anatomy Season 17, let's just hope it's one step toward happily ever after. So stay tuned. New episodes air Thursday nights on ABC.
Check out Showbiz Cheat Sheet on Facebook!