'Grey's Anatomy': Jo Wilson Could Be the Next Addison Montgomery — Prompting a Kate Walsh Appearance
Grey's Anatomy Season 17 might see Jo Wilson (Camilla Luddington) switch specialties to obstetrics. Fans believe this might prompt the return of Dr. Addison Montgomery (Kate Walsh). With so many past characters returning — Derek Shepherd (Patrick Dempsey) and George O' Malley (T. R. Knight) — it would not be a surprise to see another.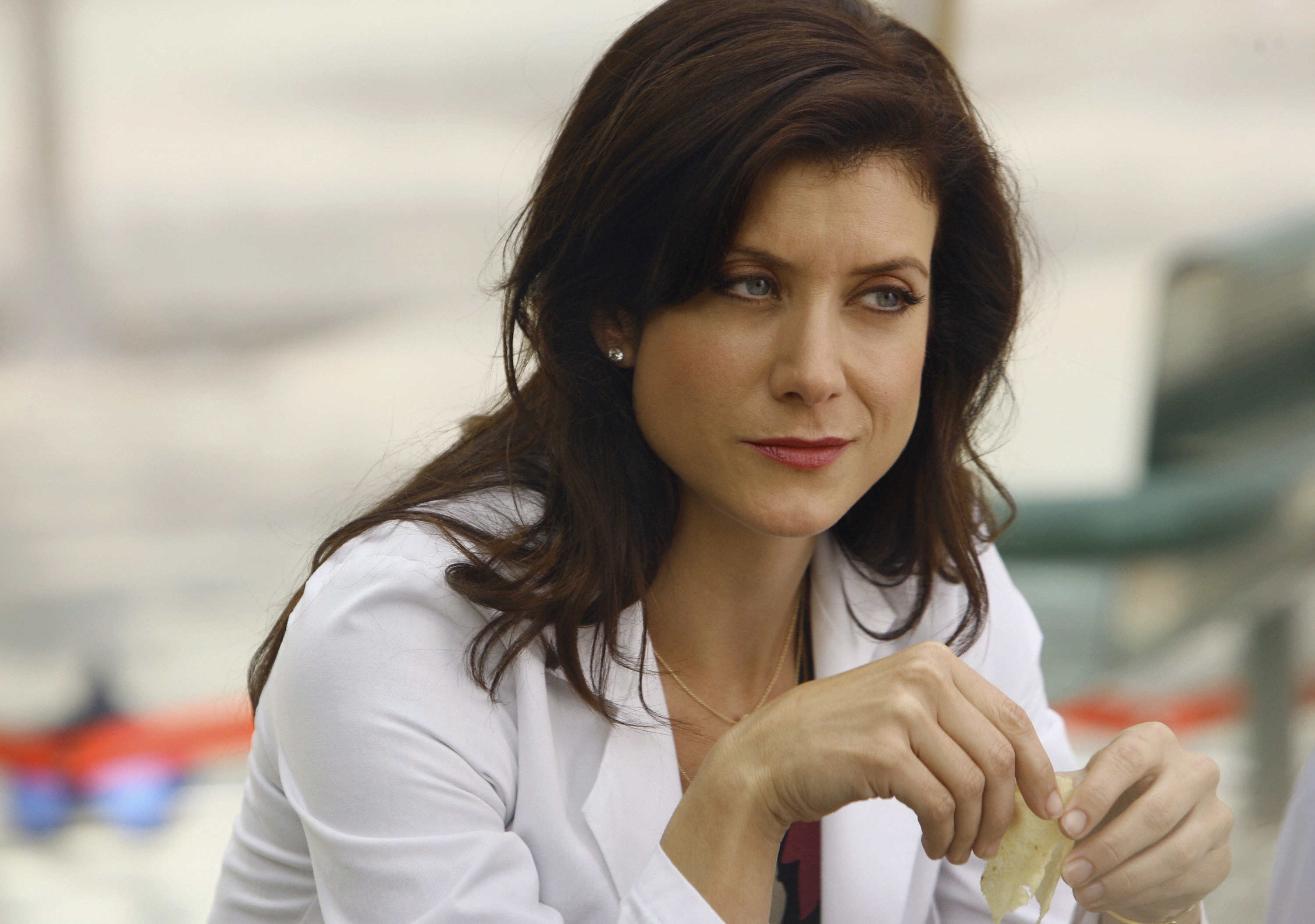 'Grey's Anatomy's Jo Wilson wants to switch specialties
On Dec. 10, 2020, Jo Wilson unexpectedly delivered a baby. It gave her so much joy that she discussed switching her specialty to obstetrics.
"What if I changed?" Jo asked Levi Schmitt (Jake Borelli) after a long day of work at the hospital. "Careers. Programs. Is that insane?"
Schmitt listened before giving his advice.
RELATED: The 'Grey's Anatomy' Social Media Account Gave Away Who Is Returning Next After George O' Malley
"I know I put years into surgery," Jo continued. "But if it's not bringing me any joy, then wouldn't it be insane to not change?" 
The other surgeon suggested she sleep on it, but Jo did not back down.
"I want to be happy," she added. "Tomorrow is not promised."
The scene ends after Jo proclaimed her decision to switch specialties.
Fans think Jo's switch could prompt the return of Addison Montgomery (Kate Walsh)
"Plot idea: Jo goes into neonatal surgery under the mentorship of Dr. Addison Montgomery," one hopeful fan wrote on Reddit.
Other viewers quickly agreed that they would love to see Walsh return to the show. The storyline would work, too. Jo switches specialties, and then Addison returns to mentor her for a few episodes.
RELATED: 'Grey's Anatomy' Showrunner Hinted at More Patrick Dempsey Scenes With 'Deeper, Richer Conversations' This Season
"My biggest wish is an Addison cameo," added another fan.
Walsh's last appearance on Grey's Anatomy was in season 8, but in a 2019 interview, she hinted at a possible return.
Kate Walsh teased a return to 'Grey's Anatomy'
Walsh shared in an interview with popculture.com that Grey's Anatomy will always be her home. The outlet asked if she would consider reprising her role as Addison.
"If it's the right time and the right storyline, yes," Walsh responded. "I always considered Shondaland my home, and particularly Grey's. That's where it was just a big important piece of my life, and I love everyone involved on the show. So, absolutely, I would go back if it made sense to everybody involved — yes."
RELATED: 'Grey's Anatomy': Here's Why Ellen Pompeo Stayed But Patrick Dempsey and Sandra Oh Did Not
Walsh is on board for returning to the show and even teased a secret when asked if she would return for season 16.
"Oh no, I can't say anything. I couldn't," the actor responded. "It's like Shondaland; it's serious business. I am sworn to secrecy for real."
Season 16 was cut short due to the COVID-19 pandemic, so it is possible that Walsh was planning to return last year. Fans will have to wait and see if Addison shows up this season.