'Grey's Anatomy': Justin Chambers' Alex Karev Is Not Getting The Good-Bye Fans Deserve
Justin Chambers' shocking exit from Grey's Anatomy is one of the weirdest departures in the show's history. Not only is Chamber's Alex Karev one of the original characters on Grey's Anatomy, but the series completely failed to give him a proper goodbye. Instead, Shonda Rhimes seemingly ignored his exit, despite the character's importance to the medical drama. So why didn't Grey's Anatomy give Chambers the farewell he deserved?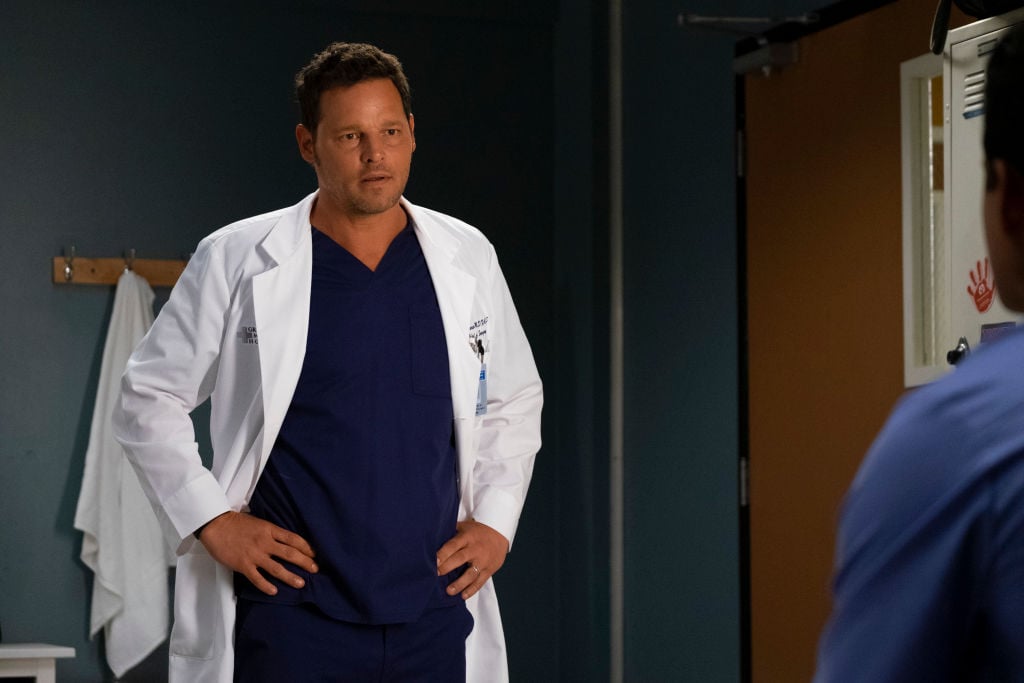 Chambers announces his exit from 'Grey's Anatomy'
Earlier this month, Chambers confirmed his exit from Grey's Anatomy in a stunning statement. The announcement came completely out of the blue, and even worse, fans watched his character's final episode long before the announcement was made.
"There's no good time to say goodbye to a show and character that's defined so much of my life for the past 15 years," Chambers shared. "For some time now, however, I have hoped to diversify my acting roles and career choices. And, as I turn 50 and am blessed with my remarkable, supportive wife and five wonderful children, now is that time."
The actor then thanked his co-stars and ABC for 16 wonderful seasons. He also mentioned Ellen Pompeo by name, though he failed to say exactly why he left the series.
Given the timing of the exit, fans expected Grey's Anatomy to mention something about Alex's departure in the winter premiere. According to Refinery29, the installment barely mentioned Alex at all and did not give a satisfying answer to why he was gone.
The last time we saw Alex was in a November 14th episode. During the mid-season finale, we learned that Alex had traveled to Iowa to visit his mom.
Why didn't Alex get a proper sendoff?
Considering how Alex was a main character and has been with the series since the very beginning, it is puzzling why he did not get a proper sendoff.
Unfortunately, the only people who know what really happened are Chambers and the rest of the cast and crew. Unless someone comes forward with new information, we may never find out what was the reason behind his sudden departure.
After 16 seasons on the air, Grey's Anatomy has seen its share of exits over the years. But most of the actors who have left the series have been given some form of a goodbye.
The only reason Rhimes would not have written in a farewell is if Chambers' decision was sudden. It is possible that the actor only recently decided to part ways with the show, which would not have given the show enough time for a proper sendoff. remains mum on Chambers' exit
The cast remains mum on Chambers' exit
To make things even worse, Grey's Anatomy has not said much about Chambers' departure. In the winter premiere, Alex's wife, Jo Wilson (Camilla Luddington), merely mentioned how he is still in Iowa.
For all we know, Alex is going to stay in Iowa for the rest of his life. Hopefully, the series gives us more information as the season drags on, but things are not looking good at this point.
Along with Pompeo, James Pickens, and Chandra Wilson, Chambers was one of the few original remaining cast members. Over the years, Alex has become a mainstay on the show, particularly his close friendship with Pompeo's Meredith Grey.
A few of Chambers' Grey's Anatomy co-stars have given him shout-outs on social media, though the only person to mention him by name was Pompeo. Considering how everyone had good things to say about Chambers, it remains a mystery what really happened.
How will 'Grey's Anatomy' explain Alex's departure?
Moving forward, the biggest question is how Grey's Anatomy will explain away Alex's sudden exit. Because they did not give him a proper goodbye, it is hard to see an ending that does not hurt his character's storyline.
There are also questions about Luddington's future on the show, especially given how her character is married to Alex. With Alex no longer on the show, it is possible that the series ends Jo's journey as well.
We have no idea how the series is going to handle Alex's absence. The only thing we know for sure is that Chambers is not coming back anytime soon.
Chambers has not announced any new projects that he is taking on in 2020. It will be interesting to see where he goes next and what he says about his exit in the coming months.
Fans can watch the drama unfold when new episodes of Grey's Anatomy air Thursday nights on ABC.