'Grey's Anatomy': What Has Justin Chambers Done Since Leaving the Show?
Grey's Anatomy fans were devastated when they found out that Justin Chambers was leaving the show on Jan. 10, 2020. What was even worse was that he explained his last episode was on Nov. 14, 2019. Fans waited for weeks to find out how his character, Alex Karev, would leave the show. So, what is Chambers doing since leaving the long-running medical drama?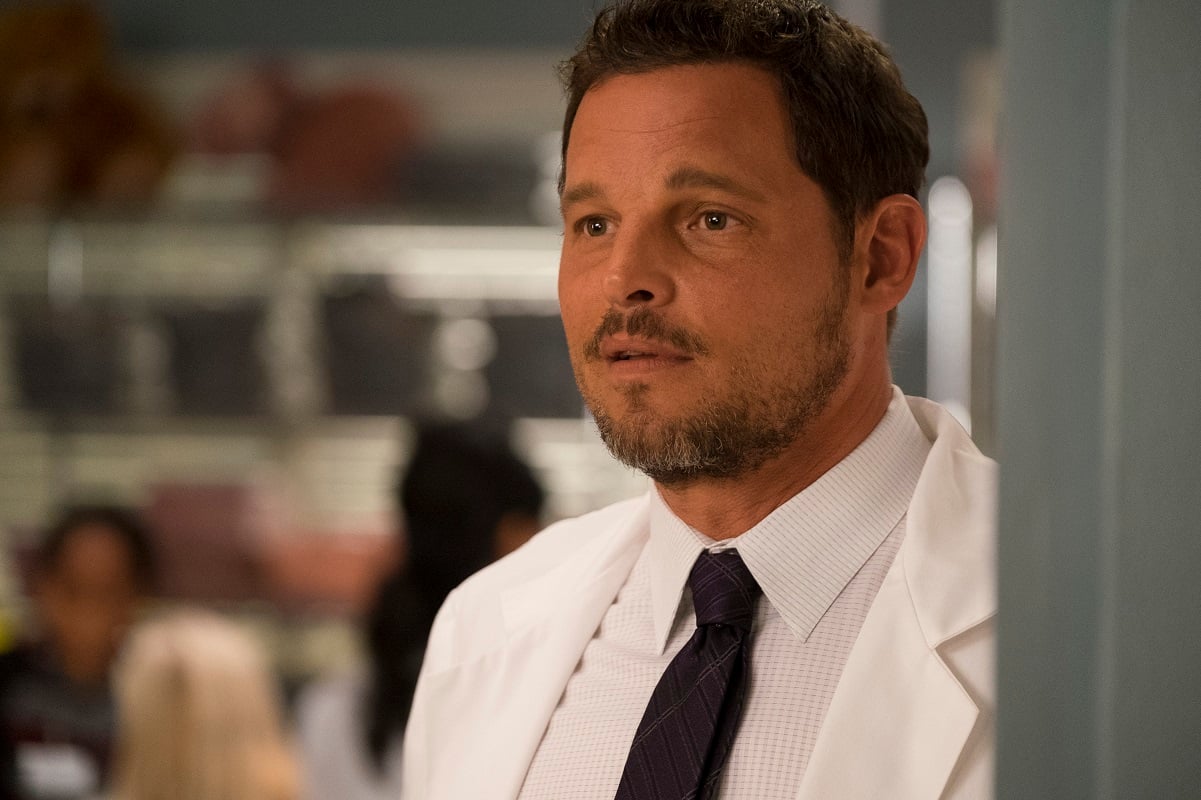 How did Chambers' character, Alex Karev, leave 'Grey's Anatomy?'
On March 5, 2020, Grey's Anatomy finally addressed the missing Alex Karev with a farewell episode. Chambers did not return for any new footage in the goodbye installment. Instead, it was an hour full of flashbacks. 
Karev wrote letters to his wife, Jo Wilson (Camilla Luddington), Meredith Grey (Ellen Pompeo), and Miranda Bailey (Chandra Wilson). Throughout the episode, Chambers' voice reads the letters, and we slowly find out why Alex left. 
"The thing is I can't come back," he says in his letter to Meredith. "I can't face you. I deserve the guilt and to be called an ass, but I don't want to be set straight, because the one perfect thing isn't in Seattle. I swear it's not about work or you or Jo. It's about me. I left, and I'm with Izzie."
It turns out that he now lives in Kansas with his former love, Izzie Stevens (Katherine Heigl), and their two children. Izzie used the embryos the couple froze years ago — when she was undergoing chemotherapy — to have twins.
What is Chambers doing since leaving 'Grey's Anatomy?'
"Life, family, love, friendships," are the things Chambers told Page Six he was looking forward to after leaving Grey's Anatomy.
The actor is married to Keisha Chambers and has five children; Isabella, twins Maya and Kaila, Eva, and Jackson. They also have two adopted rescue dogs and a beagle. His first reason for leaving the series was to spend more time with his family.
"I'm producing documentaries," he said when asked if he had any ideal roles in mind. 
Chambers added that he is "taking things one day at a time." 
Since that interview, the star has not shared any further information about his personal or professional life. Chambers has several social media accounts but has not shared anything since before he departed from Grey's Anatomy. 
What did Ellen Pompeo think of Alex Karev's departure from 'Grey's Anatomy?'
Pompeo, Chambers, Wilson, and James Pickens Jr. (Richard Webber) were the last remaining original actors on Grey's Anatomy. Now, the show is down to only three heading into season 17. Pompeo explained precisely how she felt about the departure via social media.
"For me, personally for Karev to go back to the beginning was the best possible storyline," the actor explained in an Instagram post. "It pays homage to those incredible first years and the incredible cast that created a foundation so strong that the show is still standing. So let's not be sad." 
Viewers at home will always be sad, but at least we can be happy that Karev is with Izzie, and Chambers is spending time with his family, as well.