'Grey's Anatomy': Katherine Heigl Nearly Manifested the Izzie and Alex Reunion
Katherine Heigl played Izzie Stevens for six seasons of 'Grey's Anatomy.' In the show's 14th season, Heigl manifested a reunion between Izzie and Alex (Justin Chambers).
Grey's Anatomy fans are still debating over the relationship between Alex Karev and Izzie Stevens. Played by Justin Chambers and Katherine Heigl, their short-lived marriage became a part of the show's history as seasons progressed. However, Chambers' unexpected exit from the medical drama left an opening for the TV couple. 
Although many supporters were shocked by Alex and Izzie's reunion, Heigl unintentionally envisioned a future for the surgeons.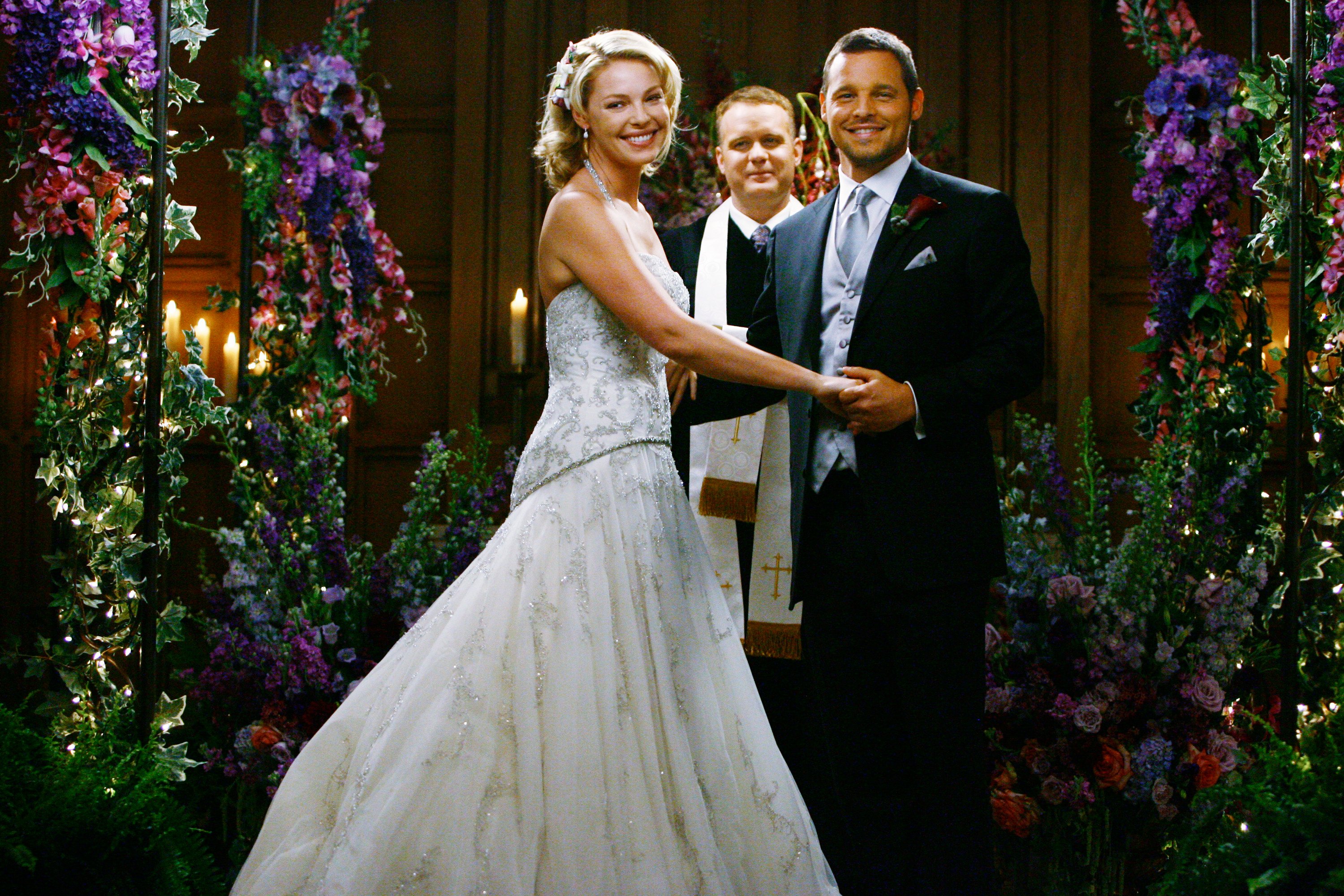 Katherine Heigl predicted Alex and Izzie's relationship on 'Grey's Anatomy' 
During the early days of Grey's Anatomy, many viewers rooted for Izzie and Alex. The pair met as surgical interns at Seattle Grace Hospital (later Grey Sloan) and once despised each other. Eventually, though, they became friends, and Alex often opened up to Izzie. In season 3, he even protected Izzie while she grieved her fiance, Denny Duquette (Jeffery Dean Morgan).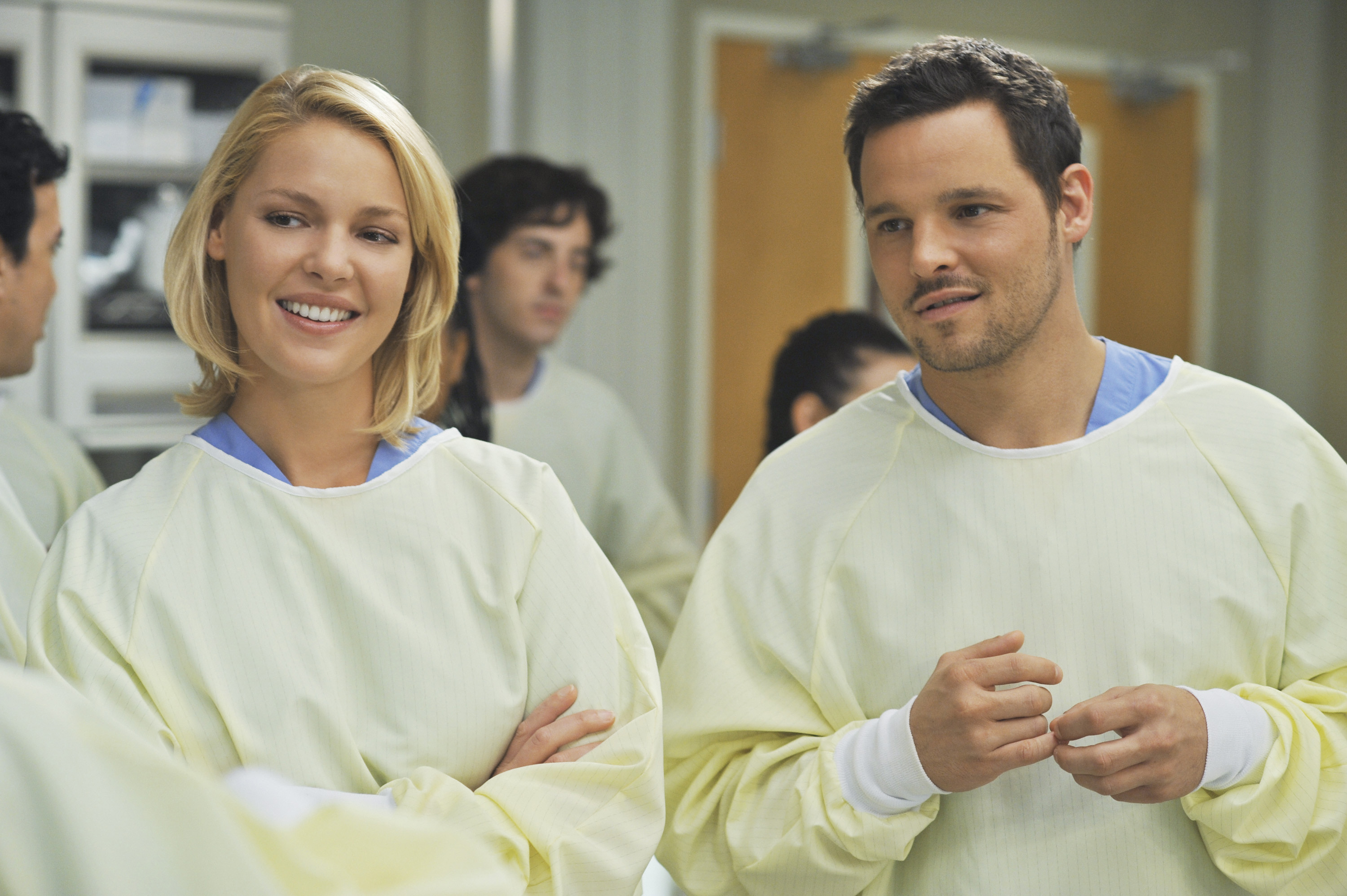 As Grey's Anatomy continued, Alex and Izzie went from close friends to lovers. In season 5, they got married shortly after Izzie's stage 4 metastatic melanoma diagnosis. Unfortunately, the couple divorced during season 6 following Heigl's real-life exit from Grey's. 
Eventually, Alex found love again with Dr. Jo Wilson (Camilla Luddington). Throughout their lengthy relationship, the pair got married in season 14. During a 2018 interview with TVLine, Heigl said her former character would be "happy" Alex moved on but also "jealous" of Jo. Additionally, she predicted that Izzie returned to medicine and have had children since leaving Seattle. 
"I'd have to start wondering where Izzie is," Heigl said. "Like, what is she doing? Where did she go? I would hope that she pursued her [medical] career … She could have children by now. She could be married. If she has moved on, then I would expect Izzie to be very happy for him."
Katherine Heigl thinks Alex's exit on 'Grey's Anatomy' was an 'a-hole move' 
In Grey's Anatomy Season 16, Episode 16, "Leave A Light On," Alex said goodbye to Jo, Dr. Meredith Grey (Ellen Pompeo), and mentors Dr. Richard Webber (James Pickens, Jr) and Chief Miranda Bailey (Chandra Wilson). On the show, Alex wrote four letters explaining that he reconnected with Izzie during Meredith's trial for her medical license. While speaking with Izzie, Alex learned that they have children together, Eli and Alexis. Soon, Alex leaves Jo and asked for a divorce. Alex also turned over his shares to Grey Sloan Memorial. 
Heigl sounded off on Alex and Izzie's unexpected reunion in Jan. 2021. She said she didn't think the couple's ending was fair to Jo. 
"I didn't see it," Heigl told Entertainment Tonight of the episode. "Wasn't he with someone? Listen, isn't that an a–hole move? I'm sorry!"
Are Heigl and Chambers returning to 'Grey's' for season 18?
Following their exits, both Heigl and Chambers have moved on from Grey's Anatomy. After leaving Izzie behind, Heigl appeared in several movies, including Knocked Up, The Ugly Truth, and Unforgettable. Most recently, she starred as Tully Hart in Netflix's Firefly Lane. 
As for Chambers, the actor signed on to play Marlon Brando in the Paramount+ series, The Offer. The show will be his first role since leaving Grey's. 
Grey's Anatomy's writers haven't made plans for Alex and Izzie to return to Grey Sloan. However, fans of the couple can relive their romance via streaming on Netflix.