'Grey's Anatomy': Does Katherine Heigl Regret Leaving the Show?
Katherine Heigl left Grey's Anatomy in 2010 after only six seasons as Izzie Stevens on the long-running medical drama. There was a lot of controversy over the departure back then. Now, ten seasons later, does Heigl regret leaving the show?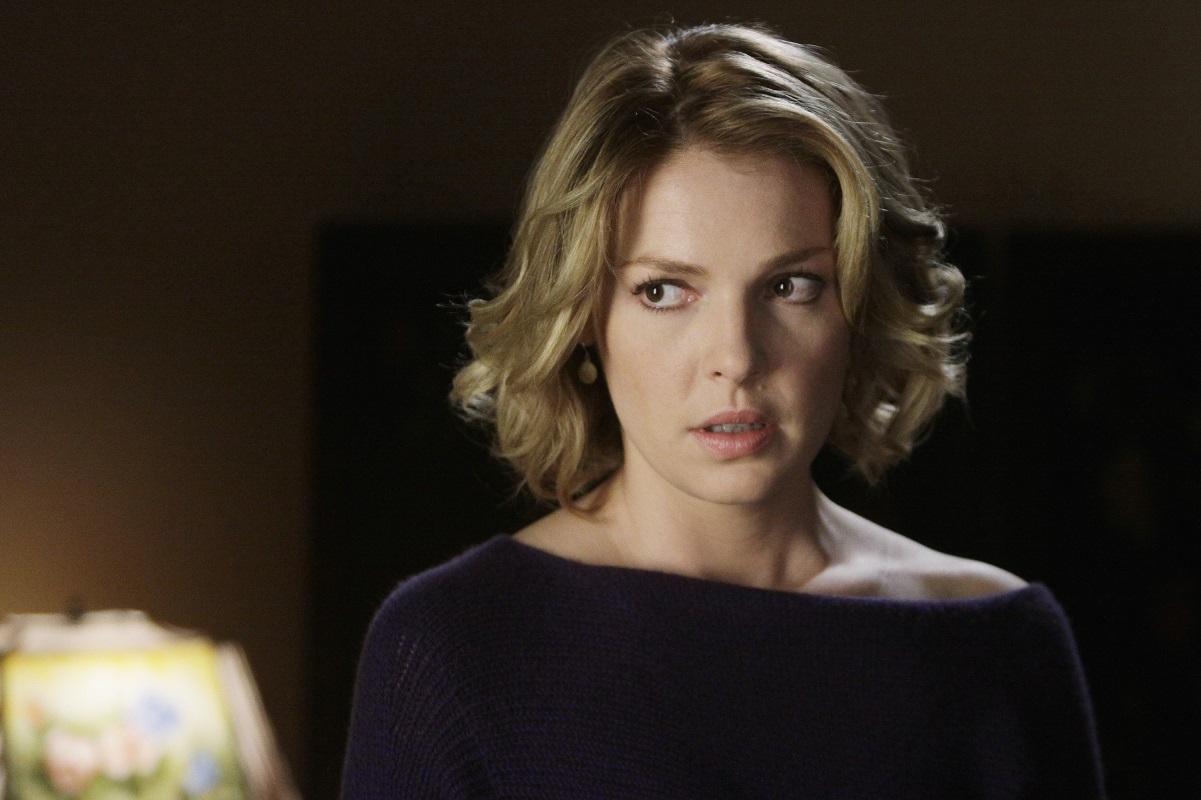 Why did Katherine Heigl leave 'Grey's Anatomy?'
A mere two years into Grey's Anatomy, Heigl was the first actor to win an Emmy. She also starred in Knocked Up and 27 Dresses because of her newly found fame with Grey's. However, when Heigl was nominated for another Emmy, she pulled out of the running, unexpectedly.
"I did not feel that I was given the material this season to warrant an Emmy nomination," she told the Los Angeles Times in 2008. "To maintain the integrity of the academy organization, I withdrew my name from contention. In addition, I did not want to potentially take away an opportunity from an actress who was given such materials."
However, Heigl's fellow cast members took the remarks as an insult against creator and showrunner Shonda Rhimes. Two years later, it was reported that she did not show up for work, so Rhimes immediately released Heigl from her contract. However, the actor cited wanting to spend more time with her family as her ultimate reason for leaving. She said the rumors about an abrupt departure were untrue, and that she spoke to Rhimes personally.
"I made a difficult decision, but it was the right decision for me at the time," Heigl told TVGuide. "I really just wanted to spend more time with my family and my new baby and extend my family, and I'm really grateful to have been able to do that, and I'm very grateful for these last couple of years."
Does Katherine Heigl regret leaving 'Grey's Anatomy?'
In 2012, while promoting her new movie, One For the Money, Heigl admitted to E! Online that she told the producers she wants to return to Grey's Anatomy.
"I really, really, really want to see where (Izzie) is," Heigl told the outlet. "I just want to know what happened to her and where she went and what she's doing now. My idea is that she actually, like, figures it out, and finds some success and does really well in a different hospital, because she was always floundering. She was always one step behind the eight ball, and I want to see that girl take some power back."
In 2016, Heigl went on Howard Stern's Sirius radio show, Vanity Fair reported, and admitted that she should have told herself to "shut up." The star does regret the things she said about not having good enough material. She wanted Rhimes to know that she was disappointed in her acting, not in the writing. If she could return, she would. 
Did Katherine Heigl ever return to 'Grey's Anatomy?'
While Heigl did not return to Grey's Anatomy, her character did finally get closure. In season 16, episode 16, "Leave a Light On," Izzie returns. Viewers at home finally get to see what happened to Alex Karev (Justin Chambers). 
Karev sends letters to Meredith Grey (Ellen Pompeo), Meredith Bailey (Chandra Wilson), and his wife, Jo Karev (Camilla Luddington). In the notes, he reveals that he left Seattle to move to Kansas with Izzie Stevens. 
Izzie is now a surgical oncologist with two children. The twins are Alex's five-year-olds that Izzie had years later with the embryos the couple froze when she had cancer in season 5. 
While we do not see Izzie or Alex except in flashbacks, we see their children — Eli and Alexis.