'Grey's Anatomy': Katherine Heigl Was Shunned for Speaking out, but Ellen Pompeo Wasn't, and Fans Know Why
'Grey's Anatomy' fans have a theory about why Katherine Heigl was shunned for speaking out about the show but Ellen Pompeo wasn't.
In the world of Grey's Anatomy, there have been many changes throughout its many seasons. Numerous characters have joined and left the show, with many that we wish would return to the set. Some departures have raised controversy and questions about the behind-the-scenes work environment on the show. One instance of this includes Katherine Heigl and how she was shunned for speaking out during her time on Grey's Anatomy — even though Ellen Pompeo wasn't.
Izzie and Meredith were complete opposites on 'Grey's Anatomy'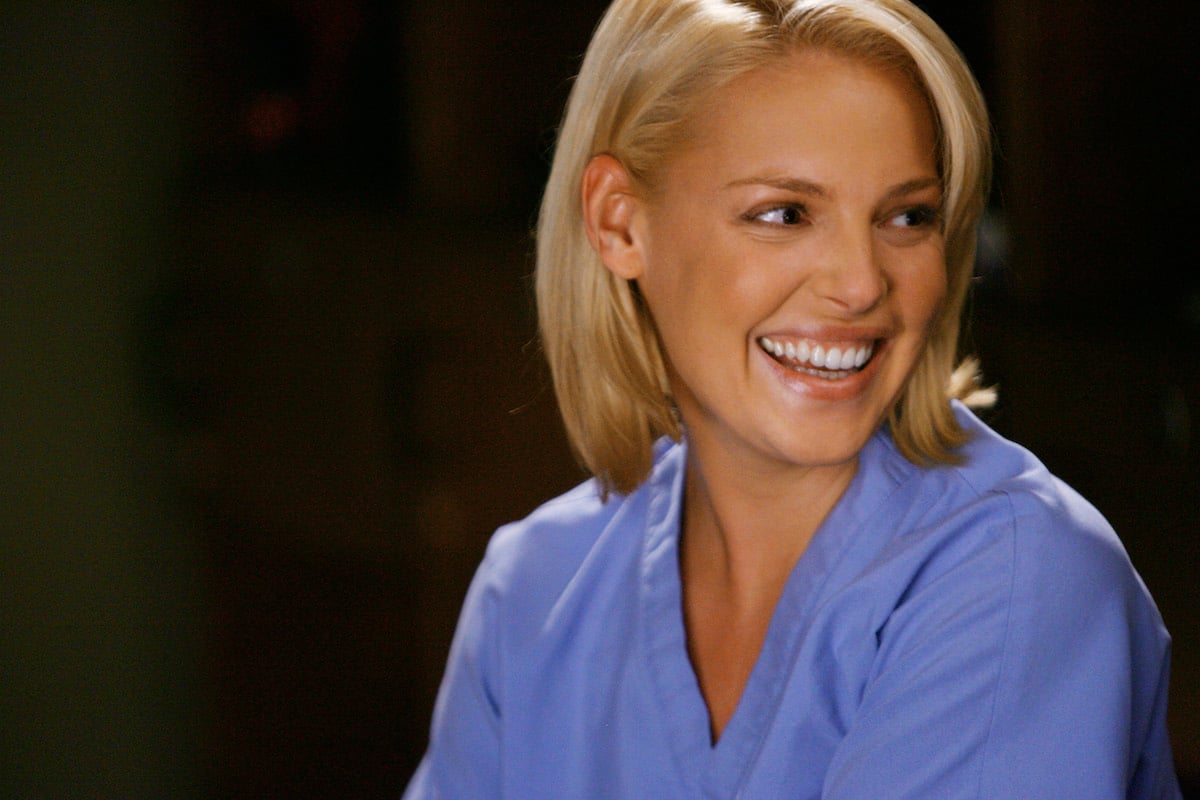 Pompeo (Meredith Grey) and Heigl (Izzie Stevens) were part of the original cast of Grey's Anatomy. Heigl was the pretty girl from the trailer parks who worked her way through medical school modeling. Pompeo was the surgeon's daughter who was destined to become as great as her mother, Ellis Grey (Katherine Burton).
The characters eventually became friends and roommates despite their vast differences. Izzie was always smiling with a very bubbly character and Meredith was rather dark, except when she is with the love of her life, Derek Shepherd (Patrick Dempsey).
Why was Katherine Heigl shunned for speaking out on 'Grey's Anatomy' and Ellen Pompeo wasn't?
In several interviews, Heigl has spoken out about sub-par writing and storylines. She even turned down an Emmy nomination because she did not feel she was given material that was good enough to warrant it. Even after apologizing to Shonda Rhimes, things were still touchy, as people began to say that she was a diva and hard to work with.
In an odd twist, and as a Reddit user posted, "She basically did what Ellen is praised for doing now. It's just actresses speaking out was a very new phenomenon when KH did it."
Pompeo has made no secret of the fact that there was toxicity on the set of Grey's Anatomy that lasted for the first 10 years of the show. She said the work environment was really unhealthy, with drama both on and off the screen. Among the issues were long days and long seasons, which allowed people to become exhausted, sad, depressed, and quite frankly, very angry at one another.
Many people believed she was referencing co-star Patrick Dempsey getting the bigger paycheck and Pompeo feeling that it was wrong since she was the star of the show. This may have been part of it, but it wasn't the whole story. Dempsey did make nearly double what she was making according to Insider, but that wasn't the only reason Pompeo says it was a negative place to be for the first 10 years on the set. She has even made the comment that, "Everyone had a part to play in creating the negative work environment."
Izzie's departure from the show was abrupt
In season 5, Izzie discovered that she had skin cancer. She battled with the support of everyone on the set, but in season 6, Izzie suddenly left. It came on the tail of her putting a patient's health at risk, the Seattle Grace/Mercy West merge, etc. The suddenness of her departure raised many questions from devoted fans.
It took fans by surprise because most truly wanted Izzie and Alex (Justin Chambers) to stay together. Most felt that it didn't make sense for them to end the way that they did. They were happy, in love, and celebrating her recovery from cancer one minute — and then she was just gone. Izzie disappeared, Alex became concerned and angry, then Izzie returned because Meredith called to tell her that Alex may be moving on. During one quick visit, Alex tearfully said that he deserved to be loved more and not to be abandoned. That's when Izzie left again and practically disappeared from the Grey's Anatomy universe.
The drama that was going on behind the scenes was much more complex. Heigl tried to ensure that the parting was amicable and gracious, however she still ended up being labeled as the most hated woman in Hollywood — even seeking help from a counselor when things began to wear her down.