'Grey's Anatomy': Katherine Heigl on the 'Unbelievably Lovely and Supportive' Co-Stars She Kept in Touch With After She Was Fired
Katherine Heigl didn't have the quietest send-off when she left Grey's Anatomy as Dr. Isobel "Izzie" Stevens. After spending six seasons on the medical drama, she and the executives decided to part ways. However, Heigl's exit upset many of Grey's' fans, as well as the show's creator, Shonda Rhimes. 
Although some Grey's fans didn't appreciate the actor's decisions, Heigl said several castmates came to her rescue during that era.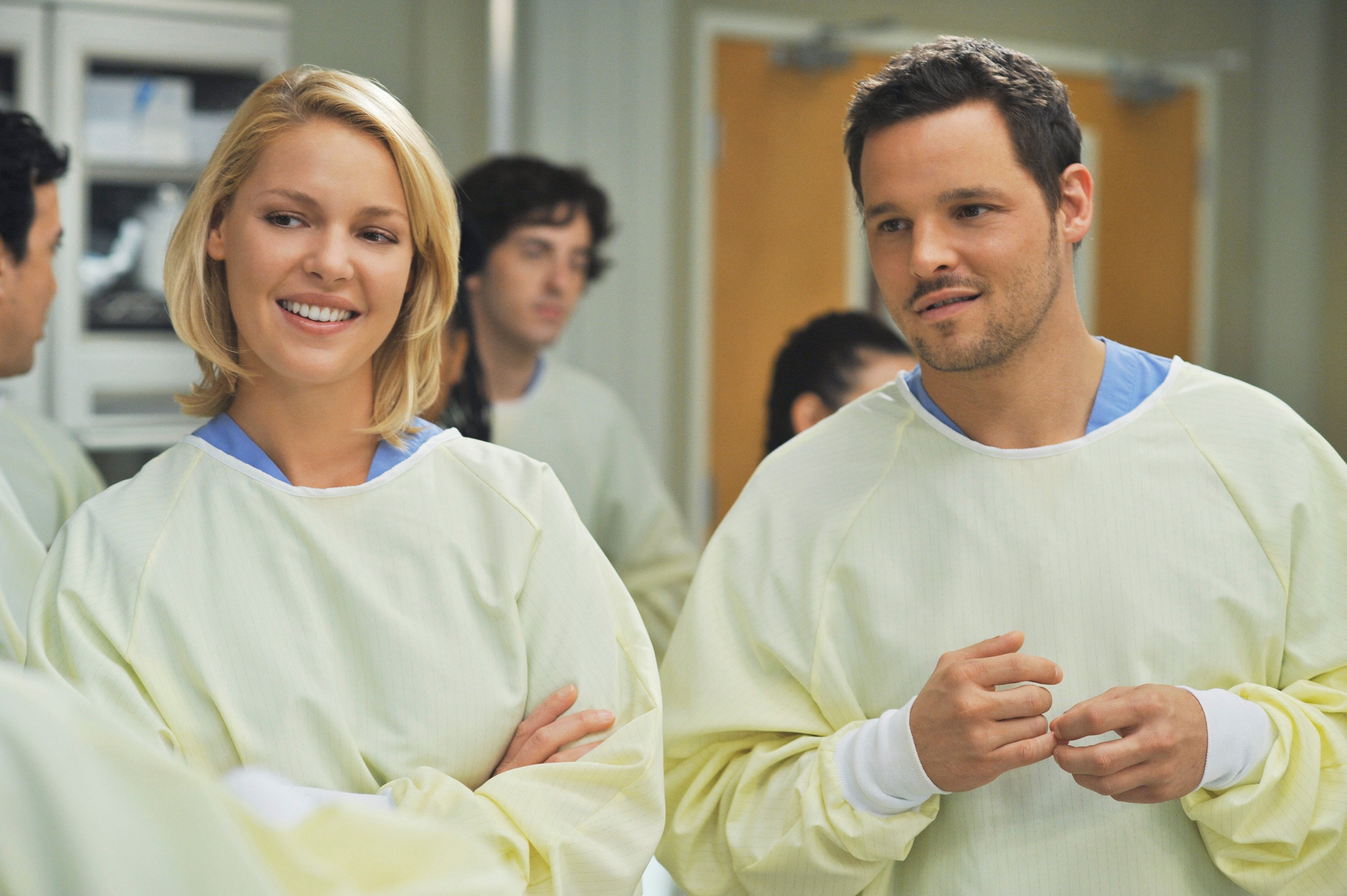 'Grey's Anatomy' alum Katherine Heigl said Ellen Pompeo and other cast members were her 'kind of family'
Heigl joined the original Grey's Anatomy cast in 2005. Before landing her big break on the ABC drama, the Wish Upon A Star actor appeared in small-screen feature. Soon, viewers fell in love with Heigl's character, Izzie. Many fans appreciated her driven personality and kind demeanor. Additionally, Izzie's love stories with Denny Duquette (Jeffery Dean Morgan) and Alex Karev (Justin Chambers) captivated audiences for multiple years.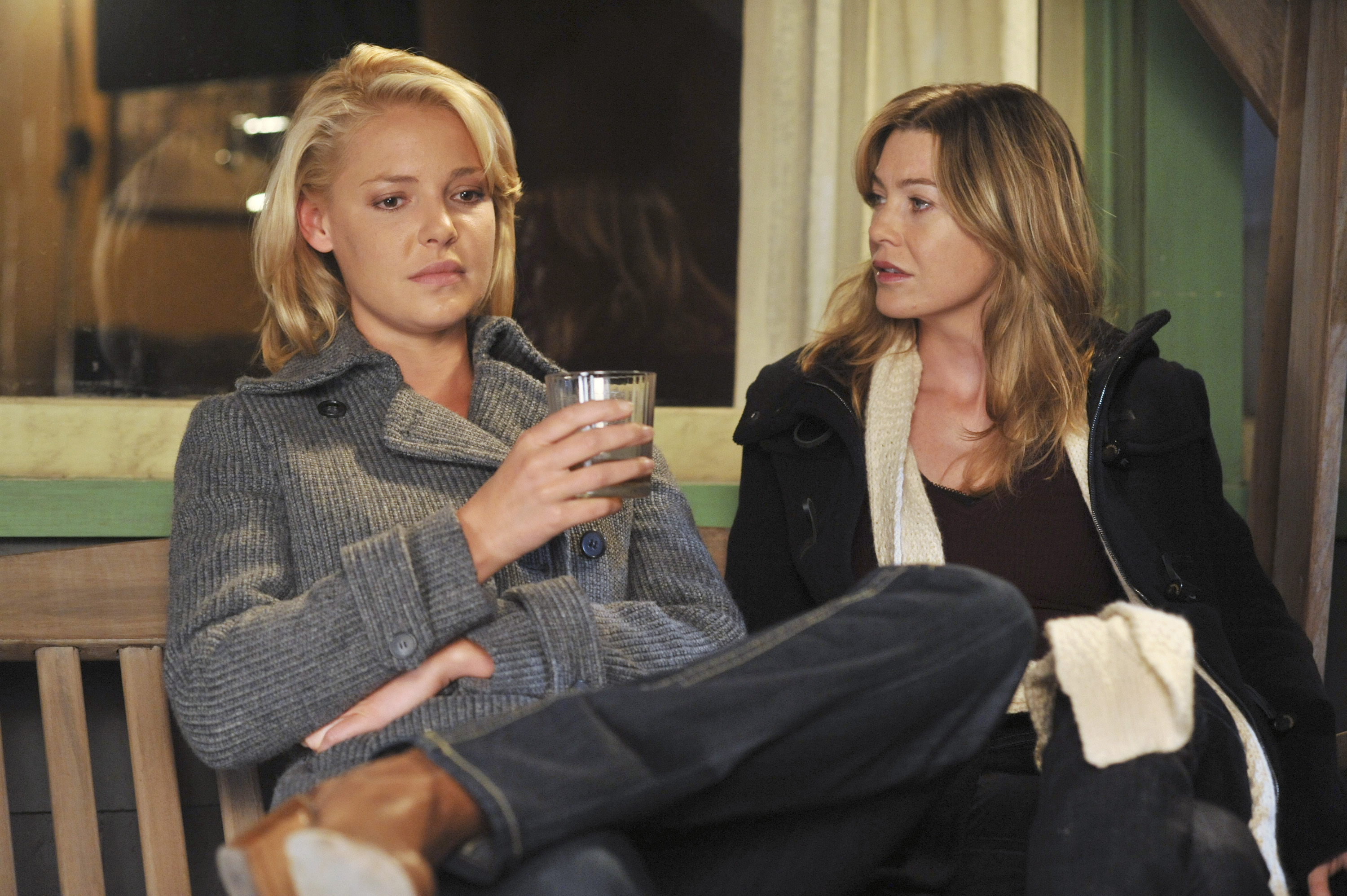 Although Heigl eventually won an Emmy for her role as Izzie, she found herself wanting more from the character. In 2008, she decided not to join the running for an Emmy that year.  The actor stated "I did not feel that I was given the material this season to warrant an Emmy nomination" as her reasoning. 
In an interview with Entertainment Weekly, Heigl claimed that she apologized to Rhimes for her remarks about the Emmys. However, she and Grey's' team decided she wouldn't return to the show after season 6. Once she left, Heigl said actors Chambers, Ellen Pompeo, and Chyler Leigh contacted the 27 Dresses star. 
"Ellen and I text a lot," Heigl said. "I'm still waiting to meet [her newborn daughter] Stella Luna. It's pissing me off. [Laughs] And Justin and I have been texting. Chyler Leigh is one of the most amazing young women. Just unbelievably lovely and supportive. These are my friends. They're kind of family at this point. I spent more time with them over the past six years than I did with my own family. So I'm going to miss that."
What did Ellen Pompeo think of Katherine Heigl leaving?
Once Heigl left Grey's Anatomy, the show focused on its existing characters. Additionally, many cast members have come and gone. Some of the show's biggest sendoffs were Sandra Oh as Cristina Yang and Patrick Dempsey as Dr. Derek Shepherd. 
Amid Heigl's exit, Pompeo shared her opinion of what transpired with The New York Post. In a 2013 interview, she said her co-star's decision to leave and admitted that the Grey's cast was "spinning out of control" before the Life As We Know It actor left. 
"When Katie [Heigl] left, it was tough," Pompeo said. "You could understand why she wanted to go — when you're offered $12 million a movie, and you're only 26."
"Katie's problem is that she should not have renewed her contract," the ABC star added. "She re-upped, took a big raise, and then tried to get off the show. And then her movie career did not take off."
While Heigl probably won't appear on Grey's Anatomy Season 18, fans of the actor can watch her new show, Firefly Lane, on Netflix.