'Grey's Anatomy' Star Kevin McKidd Almost Played Chris Hemsworth's Thor
Grey's Anatomy fans can't imagine Kevin McKidd as anyone but Owen Hunt. Then recently, the co-founder of Marvel Studios' Visual Development department, Charlie Wen, showed viewers what the actor would have looked like as Chris Hemsworth's Thor. And as it turns out, McKidd was once considered to play the God of Thunder before Hemsworth was cast for the leading role.
Early concept art shows Kevin McKidd as Thor before Chris Hemsworth was cast
In late June 2020, Wen shared the early concept art of Marvel's Thor on Instagram and Twitter. The first post on June 25 showed how Wen imagined the character at the start of it all.
"Here's a throwback to the very first #thor I had done,' Wen wrote in the caption. "It was at Marvel Studio's infancy, directly after Iron Man 1 — I had a meeting the next morning with Kevin Feige to talk about designing a Marvel Cinematic Universe. I was so nerve-racked, I decided to paint my first Thor (which I included in the meeting;)."
He continued, "You can see how this very first Thor image still had bits left over from spending 6 years developing the fantasy look of the #godofwar games. but even then, I really thought the Celtic knotting and interweaving shapes were working well, so I was super happy to be able to work those elements into the final #thor #designs for the films."
Then a few days later, Wen posted another early concept photo. But this time, Thor's face may feel familiar to Grey's Anatomy fans, as Wen confirmed the concept was based on McKidd. 
"Thought you might enjoy another very early Thor concept done even before pre-production started," Wen wrote. "I was trying out different actors to base #Thor on since @chrishemsworth didn't have the role yet at the time. This was based on @therealkmckidd."
'Grey's Anatomy' actor Kevin McKidd was in talks to play Thor for Marvel
Back in 2007, McKidd seemingly confirmed rumors surrounding his involvement with Marvel's Thor, according to IGN. However, the Journeyman and Rome actor hinted he wasn't up for the leading role, as the studio wanted someone younger.
"It's semi-true," McKidd said of the rumors at the time. "I actually didn't know anything about it until I heard the rumors and called my agent and he said, 'Yeah, we're talking to them.' They want to go for someone younger for the role, a 19 or 20-year-old."
Then a year later, McKidd updated the publication on his potential role on Thor, sharing he was now in early talks to play the lead as opposed to a supporting character. But even so, there was "a lot of back and forth" in regards to the project. 
Now we know Thor went to Hemsworth, confirmed by Deadline in May 2009. Meanwhile, McKidd moved on to play Owen on Grey's Anatomy in the fall of 2008. 
How Kevin McKidd was cast as Owen Hunt on 'Grey's Anatomy'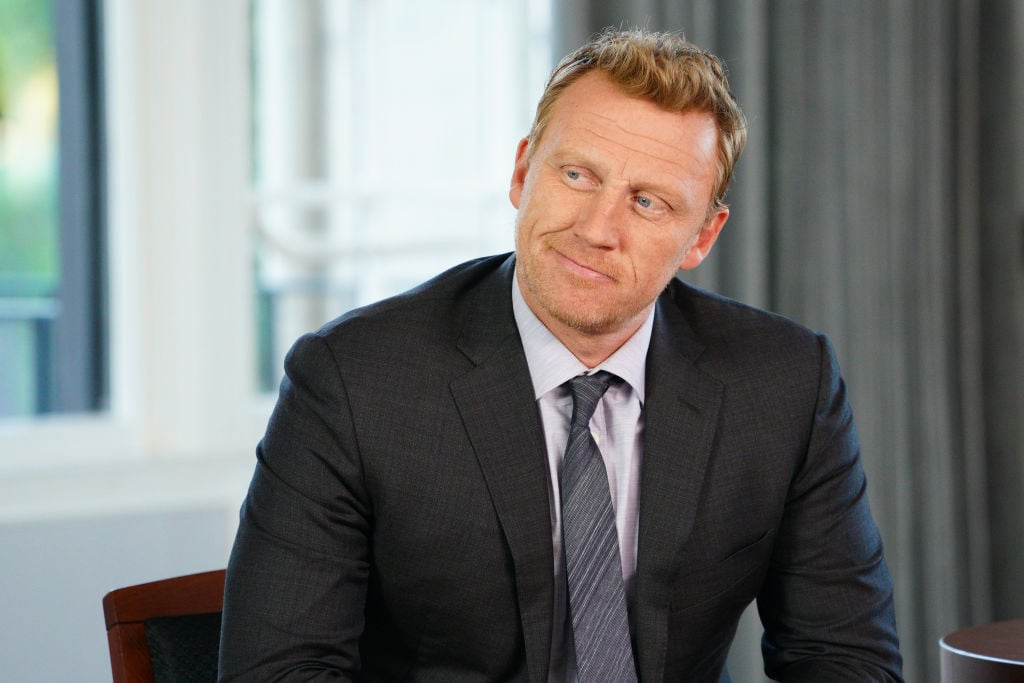 When speaking with TV Guide in 2013, McKidd shared how he landed Owen on Grey's Anatomy. The actor shared he was "waiting around in Hollywood" during the writers' strike and he contemplated whether or not his family "should just go back to Britain." But then McKidd received a call from creator Shonda Rhimes.
After rescheduling the call because he wanted to celebrate his son's birthday, McKidd explained they simply discussed the Grey's Anatomy character. He also shared he didn't read for Owen. 
"They told me about this new character that… was going to be Iraq vet who was dark and messed up. It was between me and one other actor," McKidd said. "Then, sure enough, I got a phone call that Shonda… decided to give me the role. I did not know what this character was going to be. I had to take the role in blind faith." 
And as they say, the rest was history.
Check out Showbiz Cheat Sheet on Facebook!