'Grey's Anatomy': Kim Raver Hopes Sandra Oh Returns for a Cristina and Teddy Reunion in Season 17
The moment Derek Shepherd (Patrick Dempsey) and George O'Malley (T.R. Knight) came back in Grey's Anatomy Season 17, many fans hoped Cristina Yang (Sandra Oh) would be next. Now, it seems Kim Raver (who plays Teddy Altman) feels the same way. In a recent interview, Raver expressed how much she wants Teddy and Cristina to reunite while teasing the recent Grey's Anatomy cast returns — here's what she said.
Kim Raver wants Teddy Altman and Cristina Yang to reunite in 'Grey's Anatomy' Season 17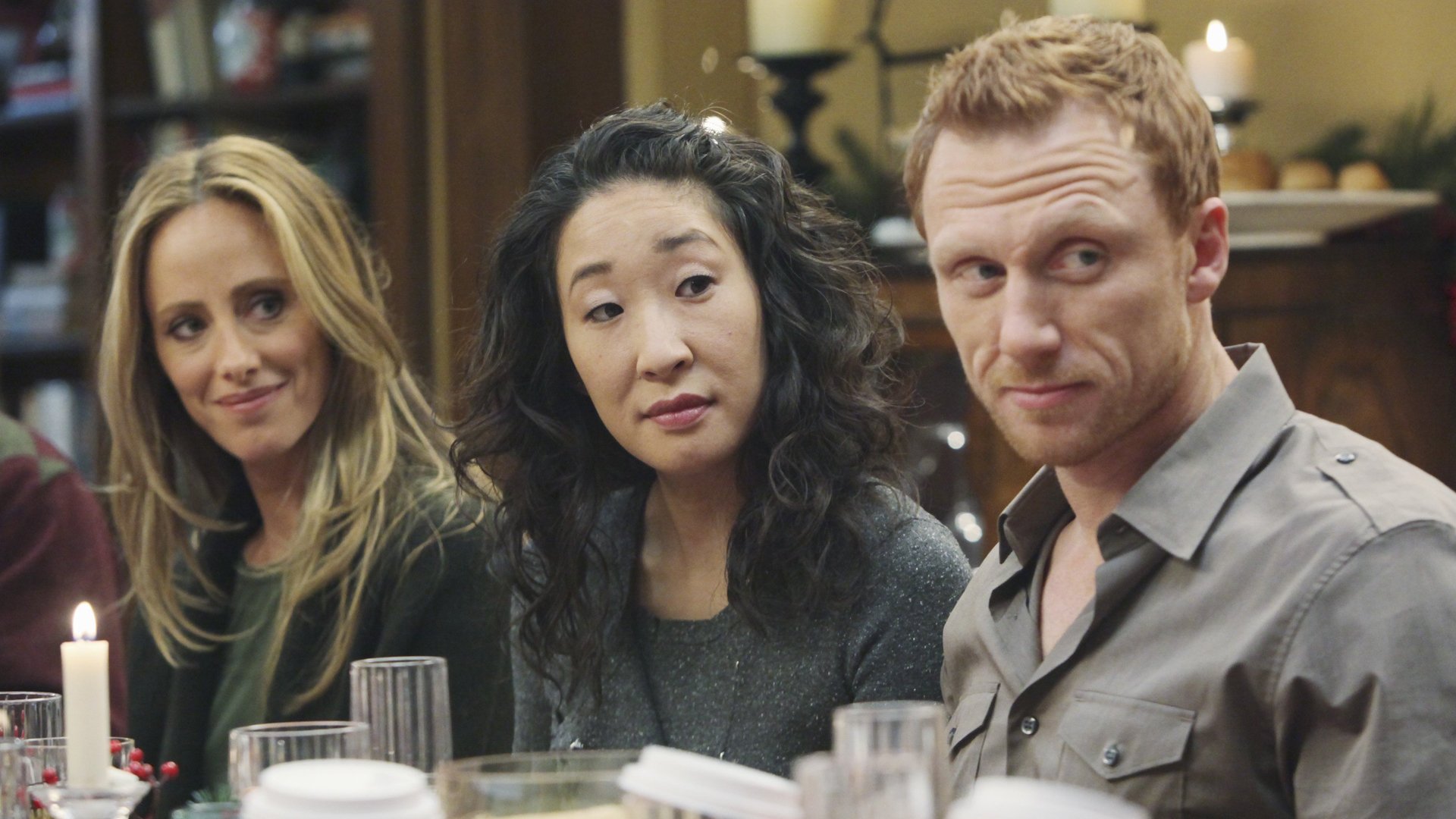 On March 24, Raver made the media rounds to promote a new Grey's Anatomy Season 17 episode that will dive into Teddy's past traumas. Then when speaking with E! News, the actor revealed she wanted to see Teddy and Cristina together again.
"For Teddy and Cristina to be able to have scenes together again would be incredible," Raver said. "I have to be very careful with the way I talk because I don't want to give anything away."
Raver also opened up about the returning cast members on Grey's Anatomy Season 17. "But I will say it's just amazing to have the cast members that were here before return," she said. "I think we all do feel connected and [like] family." 
Will Sandra Oh return as Cristina Yang on 'Grey's Anatomy'?
Now, Grey's Anatomy fans will just have to wait and see whether Cristina and Teddy reunite in the future. But Oh hinted that she wouldn't come back when speaking with Entertainment Tonight Canada in October 2020. 
"People are still invested and interested in Cristina Yang, who is a character I left six years ago. I'm really grateful for it," Oh said when asked whether she'd return for the Grey's Anatomy series finale. "There are so many new projects, and I'm a different person. So I'd have to say no."
How Cristina Yang could come back in 'Grey's Anatomy' Season 17 Episode 9
Despite Oh's comments about returning to Grey's Anatomy, some fans are still hoping to see Cristina soon, especially since circumstances have changed. Cristina's person, Meredith Grey (Ellen Pompeo), recently contracted the coronavirus (COVID-19). Many viewers are also worried about Teddy — who was Cristina's mentor — going into Grey's Anatomy Season 17 Episode 9. 
That said, Cristina's return to Grey's Anatomy is still possible, even if Oh does not come back to film new scenes. In an interview with Entertainment Tonight Canada on March 18, Kevin McKidd (who plays Owen Hunt) revealed the Teddy-centric episode will include flashbacks from past seasons.
"The episode that I'm directing — which is episode 9 — I'm really excited about," McKidd said. "It heavily goes into past episodes and flashbacks connected to Teddy. So I'm getting to revisit. It's a little disconcerting because I'm looking at scenes from season 6, which is 11 years ago. … But it's really fun to go back and look at those early episodes."
Grey's Anatomy Season 6 was Teddy's first season, and the character's arc was heavily entwined with Owen and Cristina's storylines. Thus, it's possible Cristina will be in one of those flashbacks. But for now, it's merely a theory. So stay tuned.
Grey's Anatomy Season 17 airs Thursday nights on ABC.