'Grey's Anatomy': Kim Raver Says Chris Carmack (Link) Wrote 'Teddy and Owen's Song'
Just one day before the Grey's Anatomy Season 17 premiere, co-stars Kim Raver and Chris Carmack met up (virtually) to promote a new project of Carmack's. And naturally, they also discussed the new season. Discover how the two came together perfectly because of one comment from Raver.
Kim Raver stars in 'Grey's Anatomy' as Teddy Altman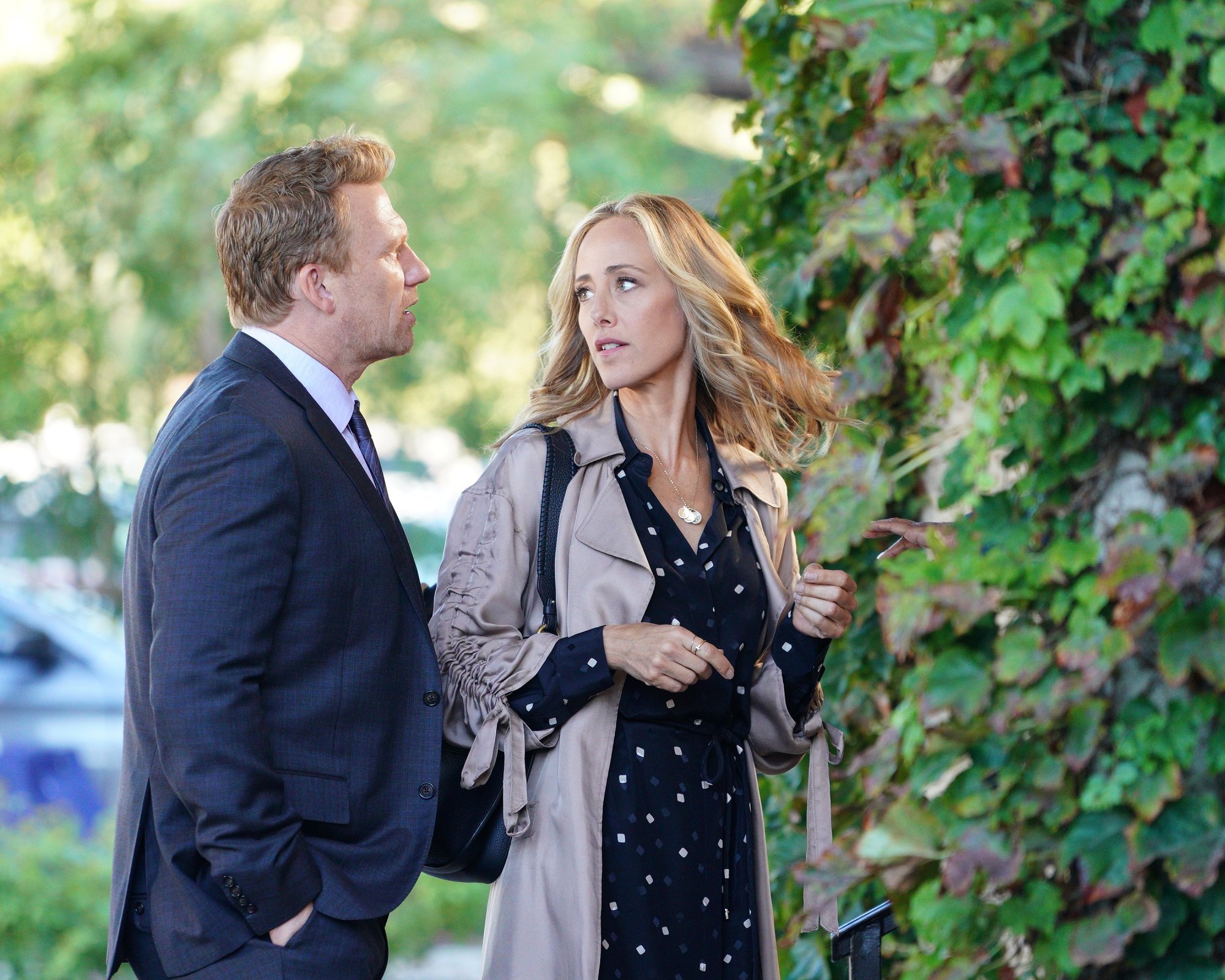 Raver made her Grey's Anatomy debut in season 6. She plays Teddy Altman, a cardiothoracic surgeon who served with Owen Hunt while both served as doctors in the army post-911. Teddy arrives in Seattle, in love with Owen, but he's with Cristina Yang. They later part as friends, but Owen later realizes he loves her.
After Owen and Teddy sleep together, she discovers she's pregnant and returns to Seattle looking for a job so that she and Owen can raise their baby together. They begin dating, and Owen proposes. However, Teddy cheats on him with her ex, Tom Koracick. Season 16 ended as Owen learned of the affair and called off the wedding.
Chris Carmack portrays Atticus "Link" Lincoln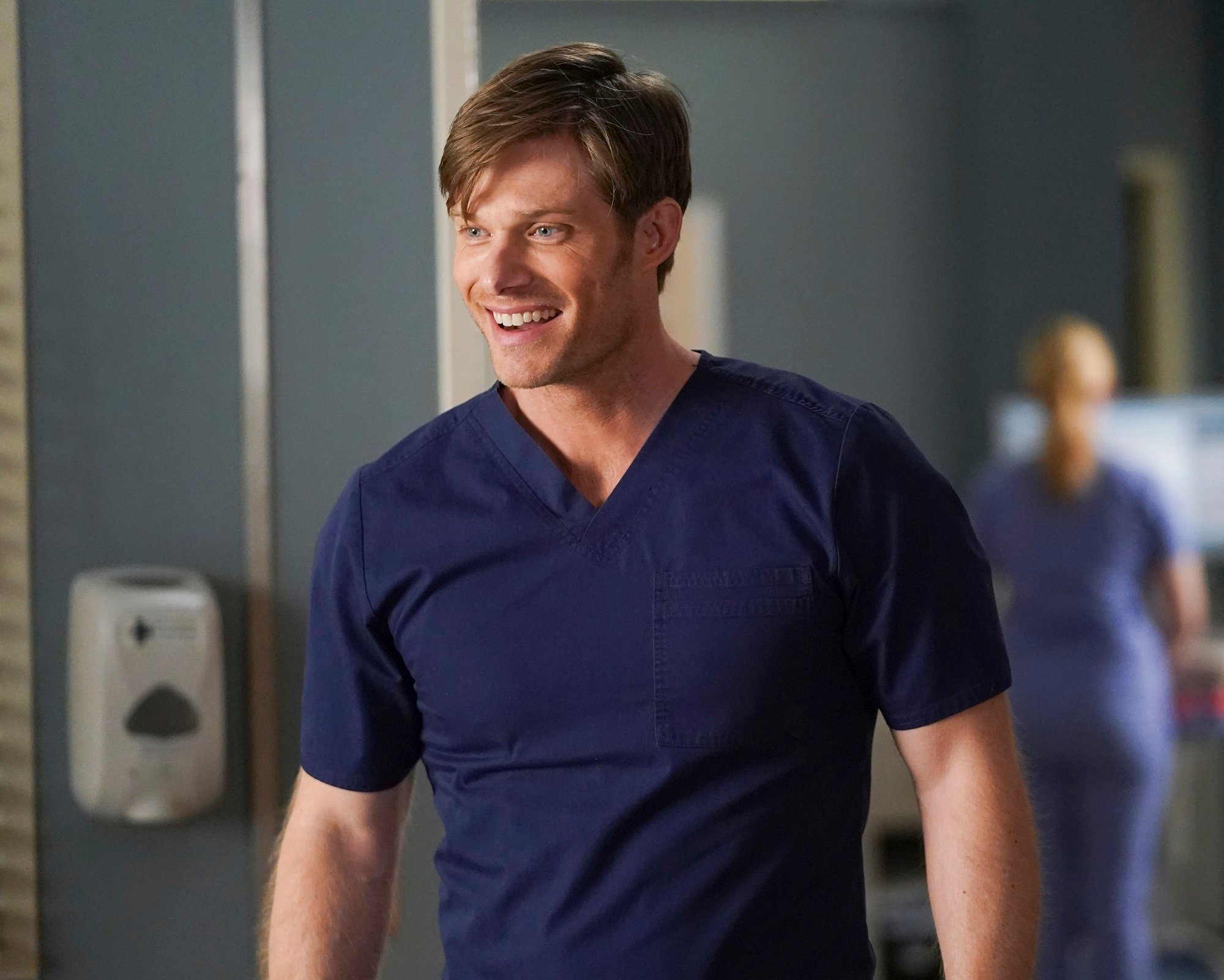 Carmack is among the newer main cast members on Grey's Anatomy. He joined in season 15 as Link, an orthopedic surgeon. When Link arrived at Grey Sloan Memorial, he developed a crush on Meredith Grey, and though she considered dating him, she didn't return his feelings.
Link began a no-strings-attached fling with Amelia Shepherd after she and her ex-husband, Owen, split up. Amelia discovers she's pregnant and isn't sure which man is the father. She and Link grow more serious, and a DNA test confirms the child is his. Amelia gives birth to a baby boy in the season 16 finale.
Carmack played a song for Raver on Instagram Live
Many of the cast members are friendly offset. This appears to be the case for Carmack and Raver. Raver hosted an Instagram Live on November 11, 2020. Carmack and his wife, Erin Slaver, joined her, promoting their band's (Life with Eris, a combination of their names) new EP, Stonewall.
The musicians launched into the EP's title song. "It's about trying to break through the stonewall of a relationship," said Carmack. After they finished, Raver exclaimed, "Oh my god, you guys — this is like Teddy and Owen's song!" But some fans objected. "They're like 'Yeah no, 'cause Teddy cheated,'" answered Raver. "I know she did, I know! I'm trying to repair it!"
Their thoughts on 'Grey's Anatomy' Season 17
Raver and Carmack also answered some fan questions about season 17. "It's a pretty special season," said Raver. "To be dealing with something we are universally, world-wide dealing with…I find it really moving and something that really brings us together," she said of the COVID-19 storyline. "We're not just telling a story. We're living it."
Carmack agreed. "I think that the storylines are going to connect on a whole new level this year," he said. They also spoke about how all of the usual Grey's Anatomy drama is still present. "I think I've very quietly teared to myself during some Zoom readthroughs," Carmack added.