'Grey's Anatomy': Kim Raver on Teddy and Owen's Future on the Run, 'You Never Know'
Grey's Anatomy Season 18 ended with a couple leaving everything they knew. Teddy Altman (Kim Raver) and Owen Hunt (Kevin McKidd) are on the run from the authorities. This is what Raver had to say about the story and the next season.
Owen Hunt's past catches up with him on 'Grey's Anatomy'
RELATED: 'Grey's Anatomy' Fans Defend Meredith, Say She'll Never Leave the 'God Forsaken Hospital'
The season 18 finale showed a man asking Owen for drugs to help his wife die with dignity. Owen refused because of Teddy, so the man told Miranda Bailey (Chandra Wilson) about Owen stealing drugs for dying veterans.
Miranda warned Owen and Teddy that she had to call the authorities. But she gave them some time to escape so they wouldn't get arrested.
The season ended with the couple reuniting with their kids and on a plane. They're most likely going somewhere to avoid extradition for Owen's crime.
Kim Raver doesn't know if Teddy and Owen's story has ended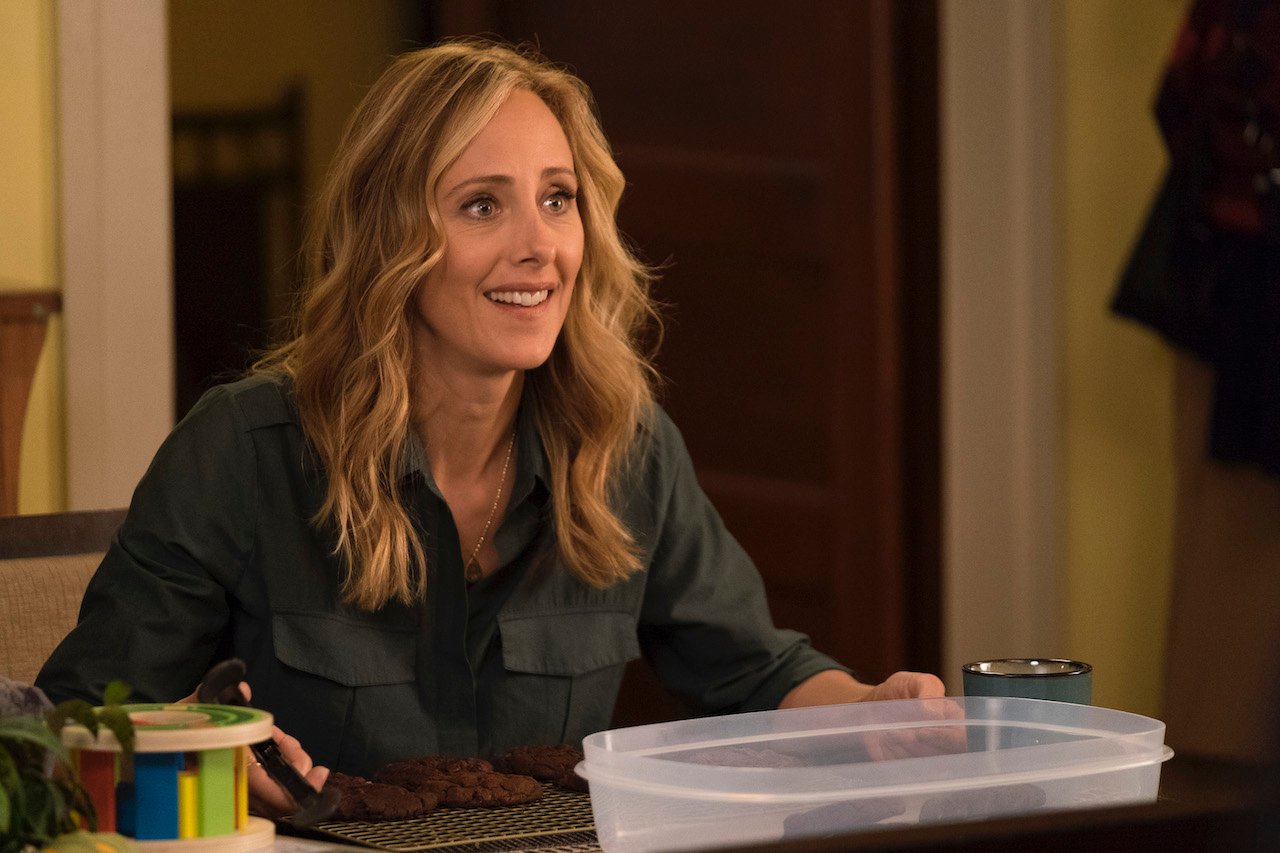 ​​RELATED: 'Grey's Anatomy' Fans Are Blaming Owen for Possibly Scaring Kai Away From Amelia
It's unclear if fans will see where Teddy and Owen went after that dramatic ending. Raver gave her reaction to the episode to People.
"Season 19 is going to be insane," Raver said. "It's like the bomb exploding and what is the fallout going to be? What show can pull off 19 years?" 
The actor said the credit for the show's success goes to showrunner Krista Vernoff, director Debbie Allen and creator Shonda Rhimes. But will fans get to see Teddy and Owen next season?
"I mean, look, I hope that's not the way we're ending it," Raver said. "There is still a lot to be told with these two." She continued, "But you never know. You have to keep everyone sort of wanting to tune in at the end of September. I just think there are still stories to be told."
When does 'Grey's Anatomy' return for season 19?
The medical show will return on Thursday, October 6. ABC previously announced Grey's Anatomy is returning with a statement from Vernoff.
"Grey's Anatomy has a global impact that can't be overstated," the showrunner said, according to Deadline. "Grey's touches, and sometimes changes, hearts and minds worldwide through the depth of connection people feel with these characters. I'm excited to work with our extraordinary writers to dream up where we go from here, and I'm always grateful to our partners at Disney and ABC for letting us tell bold stories with real impact."
So fans will have to wait to see if they'll show Teddy and Owen in another country, if they'll pop up back at the hospital later, or if the couple won't be shown at all.
RELATED: 'Grey's Anatomy': Kevin McKidd Wants an Owen and Cristina Reunion, 'I'm Always Working on Her'