Grey's Anatomy': Let's Be Honest, McDreamy Was Actually the Worst
Fans called Patrick Dempsey "McDreamy" while he was on Grey's Anatomy – but some revisionist history — and maybe even Shonda Rhimes herself — will tell you the character was more like a nightmare. 
Dempsey starred as Derek Shepherd on the show, from its premiere episode through the 11th season, when he died in a car accident. It was a tragic end to a character who had already been through trauma, having survived a shooting inside the hospital. Along the way, however, his behavior wasn't always ideal.
Why does McDreamy seem bad in retrospect?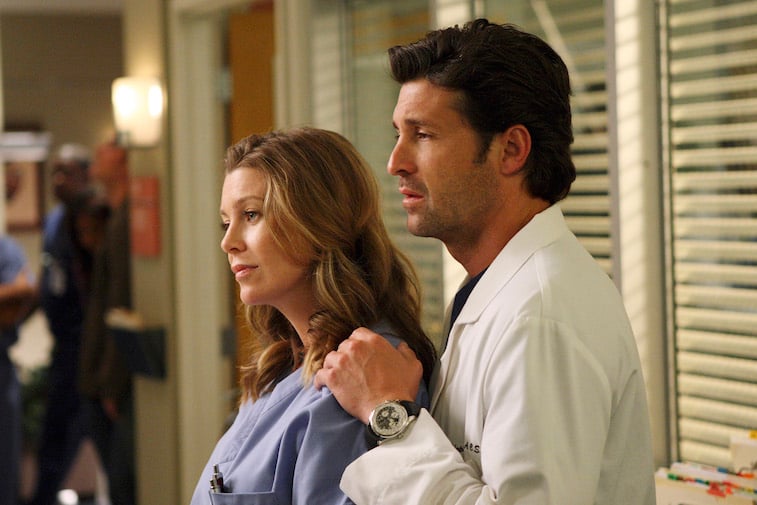 Screen Rant published a piece called "20 Things Wrong With McDreamy We All Choose To Ignore." The author writes, "we can see how his perfect hair and sparkling blue eyes blinded fans into thinking he was a great catch. It was easy to miss because the show made Meredith look like an emotional mess in the early seasons. He was the perfect guy, new to Seattle, who would give her all the love and appreciation she deserved, but, he didn't pick her. And then, he broke her heart. Again, and again. This is all just the first two seasons. "
Among the 20 things wrong are not bothering to mention he's married. The fact that he was married turned out to be the season 1 cliffhanger. And as any relationship counselor will tell you, if he's cheating on somebody else to be with you, he'll cheat on you once your relationship is official. And sure enough, there was debate about whether he did or not around 2015.
The Screen Rant article goes on to scold Derek for not letting Meredith move on, for mistreating Meredith for finally moving on, acting like a hypocrite, and making others' pain about himself. It even states that Derek wasn't that great of a doctor, and that his final fate was completely avoidable. In short, it was not written by a member of the Patrick Dempsey fan club.
Why did Patrick Dempsey leave?
So what happened to Patrick Dempsey that meant Derek Shepard had to die? According to E!, he left one year before his contract was up, and the decision was supposedly mutual. Rhimes told the site, "Either Derek was going to walk out on Meredith [Ellen Pompeo], and leave her high and dry, and what was that going to mean? That was going to suggest that the love was not true, the thing we had said for 11 years was a lie and McDreamy wasn't McDreamy. For me, that was untenable."
Dempsey, for his part, was also kind in public, saying that he was very grateful for the show, but he needed to spend more time with his family. Pompeo later revealed that she and Dempsey had not spoken since Dempsey left, which suggested bad blood. However, Dempsey did go on to have family troubles, and he seemed to need to find a new identity.
He found that in auto racing, having competed in several events, including the endurance racing event Le Mans. Dempsey has said he would "walk away" from acting if he could to devote his time to racing. Fittingly, he was one of the producers on the movie The Art of Racing in the Rain with Milo Ventimiglia.
Being handsome doesn't make you ideal
What happened to Dempsey is what happened to actor Joseph Gordon-Levitt with regards to his movie, (500) Days of Summer, also starring Zooey Deschanel. Some people saw his character as a handsome man who shouldn't get the short end of the stick, but Gordon-Levitt himself said his character was not to be idealized.
"I would encourage anyone who has a crush on my character to watch it again and examine how selfish he is … A lot of boys and girls think their lives will have meaning if they find a partner who wants nothing else in life but them," he said in Playboy. "That's not healthy. That's falling in love with the idea of a person, not the actual person."
The same could be said of the relationship between TV characters and their fans.