'Grey's Anatomy': Look Up Child — What's the Story Behind That Title?
The next episode of Grey's Anatomy, "Look Up Child," focuses on Jackson Avery (Jesse Williams) reuniting with April Kepner (Sarah Drew). Many fans hope that Jackson and Avery rekindle their love and end up back together. Although the actors tease the upcoming episode with every interview, they can't give away too much. Instead, let's take a look at what the song "Look Up Child" has to do with Grey's Anatomy Season 17 Episode 14.
Is 'Grey's Anatomy' on Tonight?
Sadly, Grey's Anatomy Season 17 is not on tonight, April 29, 2021. The series paused for the NFL Draft to air on ABC. Plus, production could only complete 17 episodes this season instead of 24 or 25 because of stalls in production due to the COVID-19 pandemic.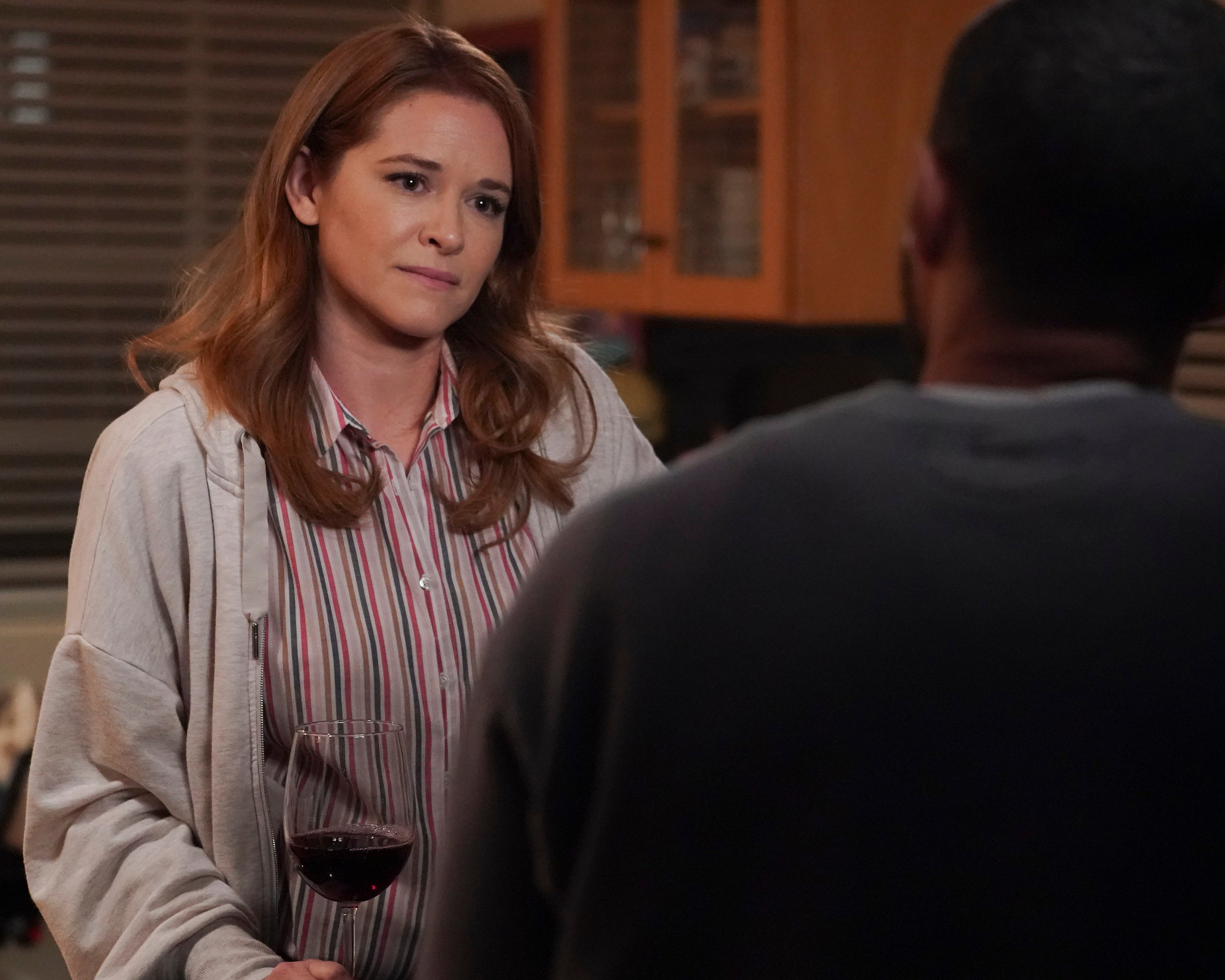 Grey's Anatomy returns on May 6, 2021, with "Look Up Child." ABC then plans to air three new episodes in a row, with the season finale to air on May 27, 2021. It might be the series finale; however, the last news was that not even the Grey's Anatomy cast knew whether the show was coming to an end.
Grey's Anatomy Season 17 recap
A quick Grey's Anatomy recap about Jackson and April's life this season might help viewers prepare for "Look Up Child." When Grey's Anatomy Season 17 returned, Jackson had an essential flashback. His girlfriend at the time, Vic (Doss Barrett), appeared at his door wearing only a puffy jacket. However, Jackson was spending time with his daughter, Harriet Kepner-Avery. Vic broke things off because she wasn't ready to be a "stepmom." 
The flashback was vital because it reminded viewers that April and Jackson agreed to share custody of their daughter. The co-parenting seemed to be going well. When April departed Grey's Anatomy at the end of season 14, she married Matthew Taylor (Justin Bruening). As far as viewers know, the couple works together to help get medical care to underserved communities in the Seattle, Washington area.
'Grey's Anatomy' Look Up Child — What you need to know
In Grey's Anatomy Season 17 Episode 12, Jackson realized that he didn't have battle scars from protesting. After confronting his mother, Catherine Avery (Debbie Allen), he didn't get the answers he was looking for about this realization. So, he packed up and set off on an 11-hour trip. While watching the promo for Grey's Anatomy, "Look Up Child," viewers finally found out where Jackson went. 
"Jackson pays a visit to his father that helps set him on the right path on a new episode," the description of the new episode reads.
He visited his father, and now he's on April's doorstep, very nervous about something.
"Alright, this seems like it all comes out of nowhere, but it's not," he gives himself a pep talk before she answers. "It's just I've thought it through. I've thought it through."
The montage of April and Jackson scenes that play tease viewers about their past love story.
Do the 'Look Up Child' lyrics hint at the 'Grey's Anatomy' plotline?
The one thing that April and Jackson never agreed about was God. However, in Grey's Anatomy Season 15 Episode 7, Jackson finally realized that he believed in God. However, he felt it was too late to get April back because she was married and happy with Matthew. The song "Look Up Child" by Lauren Daigle is about looking up to God when darkness seems to be closing in on you.
"Where are You now, when darkness seems to win?" the lyrics begins. "Where are You now, when the world is crumbling?"
Jackson was moved to act and do something in the wake of George Floyd's death. He went to see his father, and it appears as that visit led him to April. Will the couple rekindle their love now that Jackson understands and relates to April's feelings about God?
The song is at least proof that Jackson is ready to admit to April that he found God. What she chooses to do with that information, we will have to wait to find out. Grey's Anatomy "Look Up Child" airs on May 6, 2021, at 9 p.m. EST on ABC.