'Grey's Anatomy': Martin Henderson Answers if He'd Return as Dr. Nathan Riggs
Martin Henderson was on Grey's Anatomy for three seasons. He answered if he'd ever return as Dr. Nathan Riggs and find out what Ellen Pompeo said about the introduction of his character.
Dr. Nathan Riggs was written out of 'Grey's Anatomy'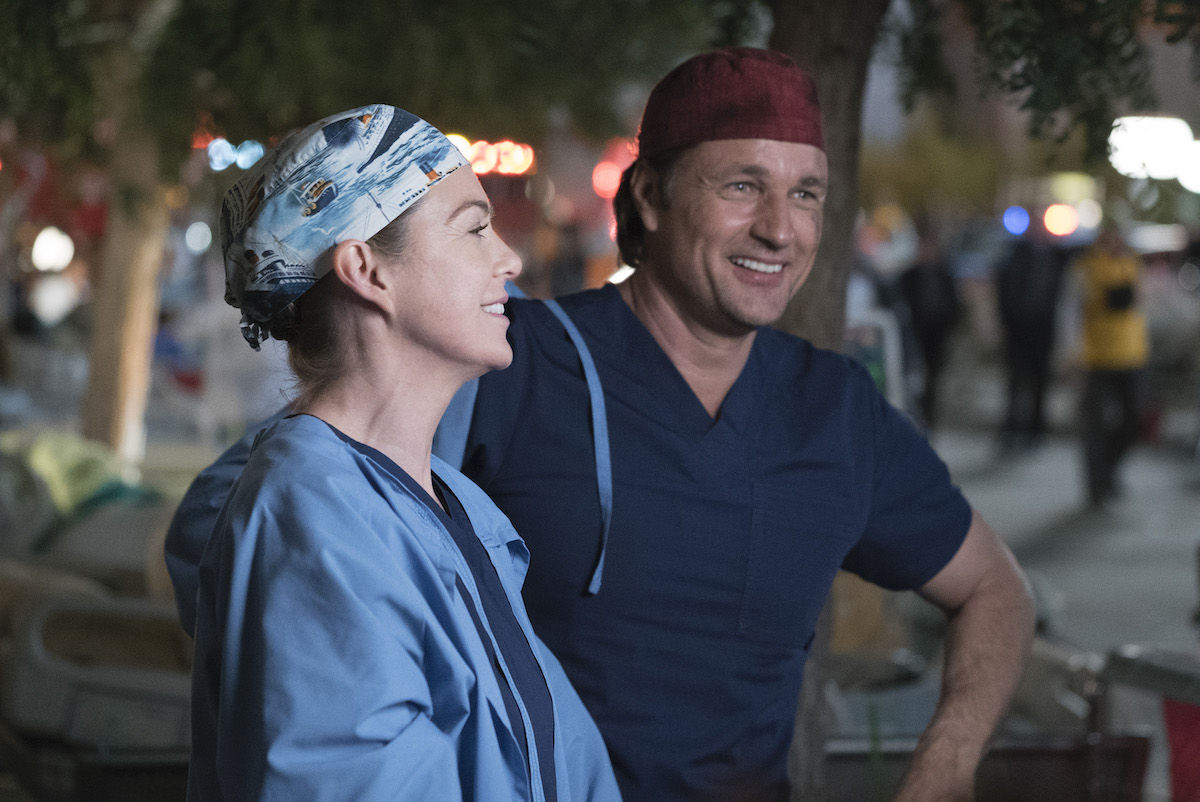 Nathan Riggs was introduced to the medical show in season 12. The cardiothoracic surgeon hooked up with Meredith Grey (Pompeo) in his car. They started to be friends with benefits from there.
Sadly, Nathan caught feelings for Meredith after she told him she didn't want anything more than sex. But she rejected him because her sister, Maggie Pierce (Kelly McCreary), had feelings for him. 
Nathan and Meredith did try to have a relationship only for his long-lost fiancée, Megan (Abigail Spencer), to appear. Meredith encouraged him to win her back, and he did. Nathan left with Megan to go to California in season 14. 
Martin Henderson answers if he'd return to Dr. Nathan Riggs
RELATED: 'Grey's Anatomy': Why Ellen Pompeo Isn't Ready to Quit the Show Yet
Henderson has moved on to other roles after Grey's Anatomy. He played Gareth McAvaney on The Gloaming. He's now playing Jack Sheridan on Virgin River.
"That would be juicy," he said, "I'd love to come back. He's like the guy that was sort of getting in there on the side when you know he was out of the way. But I don't know what the writers would have planned for that." But the actor said he's happy with how Riggs' exit played out.
"I mean, I kind of like the way Riggs, which is very unusual for a character, particularly a male character on that show to sort of go up and into the sunset and actually have a happy ending," he continued. "That was quite nice."
He noted that he stays in touch with Shonda Rhimes. Grey's Anatomy was his fourth time working for her. Henderson said he's happy working on Virgin River right now and isn't looking for another role.
Ellen Pompeo revealed she wasn't happy about getting a new love interest
RELATED: 'Grey's Anatomy': Why Derek and Meredith Had a Real Wedding Registry
Pompeo revealed that she wasn't happy about Meredith getting a love interest so soon after Derek Shepherd (Patrick Dempsey) died. "I was on vacation in Sicily, decompressing – it was a long working relationship and it was a tumultuous end, and I needed a moment to just chill with some rosé – and they're calling me, going, 'What do you think of this guy?' 'What do you think of this guy?'. And they're sending pictures," Pompeo revealed to The Hollywood Reporter.
"I was like, 'Are you people f**king nuts? Why do you feel that you have to replace this person?" the actor said. Henderson was brought in as a potential long-term partner, but it didn't work out.
"I couldn't believe how fast the studio and the network felt like they had to get a penis in there," she said. "We brought in Martin Henderson, but they didn't love the storyline, so that ended."
It sounds like Riggs probably won't be brought back. The writers didn't like the storyline, and the actor is now on another show. But Henderson isn't completely ruling it out.