'Grey's Anatomy': Martin Henderson Knew He Had 'Extremely Big Shoes To Fill' Playing Meredith's Love Interest After McDreamy
New Zealand native Martin Henderson previously starred on Grey's Anatomy as Dr. Nathan Riggs. In the unenviable role of being Dr. Meredith Grey's (Ellen Pompeo) first romance following the death of her longtime love Derek "McDreamy" Shepherd (Patrick Dempsey), Henderson knew he had his work cut out for him when he started on the medical drama.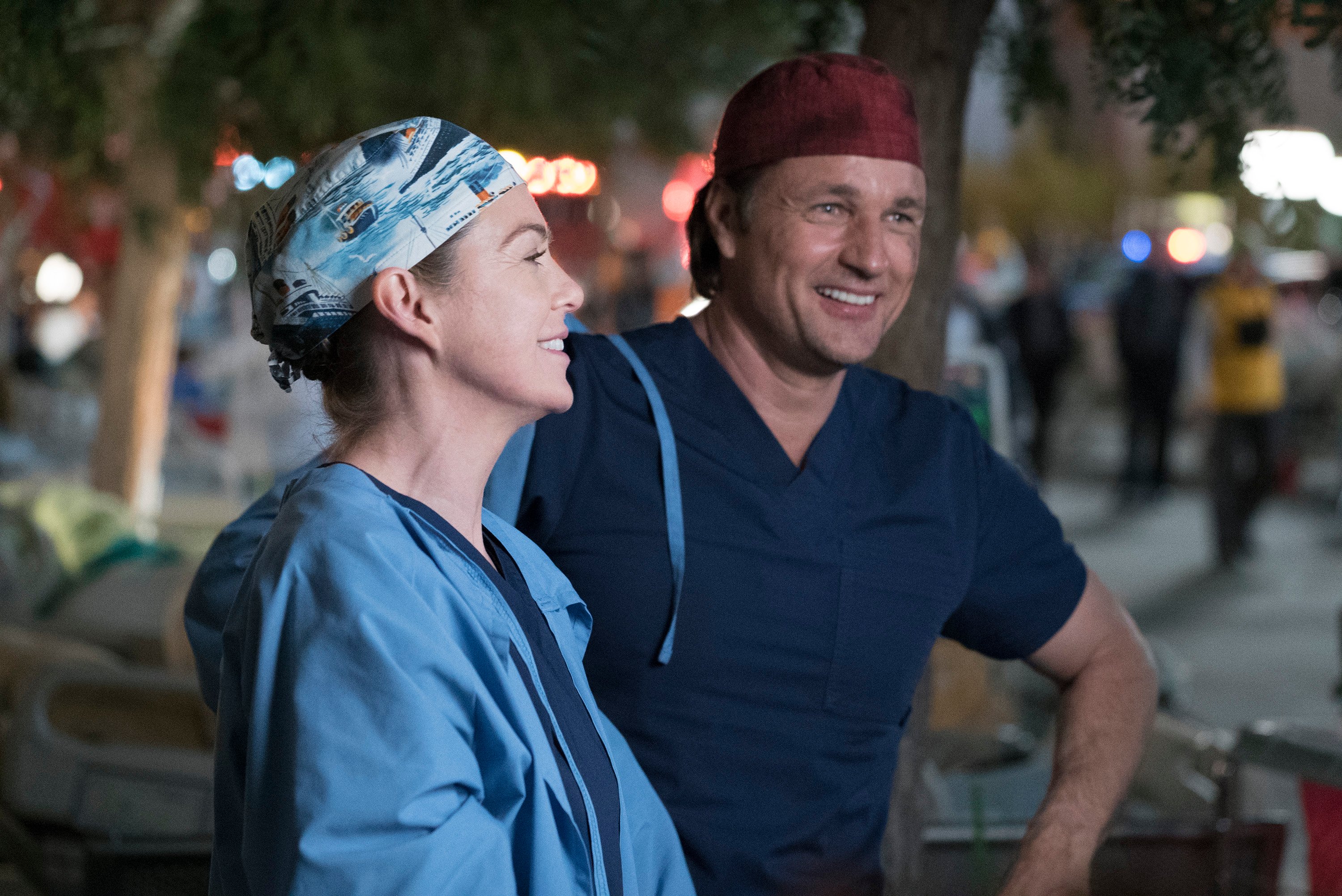 When was Martin Henderson on 'Grey's Anatomy'?
Henderson joined the cast in season 12, where his character immediately had some turmoil to work through. Nathan had been romantically involved with Megan Hunt (Abigail Spencer), who is Owen's (Kevin McKidd) sister. When Megan disappeared while serving in the military in Iraq, Owen blamed Nathan, making for plenty of conflict while working together at Grey Sloan Memorial.
Nathan soon started a romance with Meredith, shortly after Derek had been killed. With the Mer-Der relationship as the foundation of Grey's Anatomy since its premiere in 2005, Henderson realized the monumental task he was taking on.
"It wasn't lost on me that they were extremely big shoes to fill," he said, according to Entertainment Weekly. "I think it would have been naive to think that I could have, or anybody could have on the heels of his departure. I have so much respect for what he was able to do with that role and the position he held in the hearts of fans."
'Grey's Anatomy' storyline with Martin Henderson was to help Meredith move on
Henderson had no intention of trying to become another version of McDreamy, saying he "made peace with the fact that I wasn't there to be Derek."
The Miracles From Heaven star took on the role of Riggs with the knowledge that he wouldn't be on Grey's Anatomy indefinitely.
"My commitment to the show was always a shorter-term thing," Henderson explained. "I didn't sign a multiyear deal. I was serving Meredith's character in this transition period in her life, as opposed to replacing Derek."
How did Nathan Riggs leave 'Grey's Anatomy'?
In season 14, Nathan was reunited with Megan after she was rescued. Meredith and Nathan amicably parted ways, with Nathan starting a new life with Megan and her adopted son Farouk.
"Bringing in Megan and tying up loose ends, provided a reason," Henderson told Deadline in 2017. "That was always intended when they brought Megan back with a twist. The triangle played out nicely, the way they gave perspective leading up to her disappearance. … It's been a couple of fun years on the show."
With Grey's Anatomy recruiting several alums back to the show, including Dempsey and T.R. Knight, fans may be speculating if Henderson will make an appearance in season 17.
"I would never close the door," he admitted. "In my mind it's been left open-ended enough. … I think providing an exit for the character where there's a possibility for him to return is always nice. It was always a short-term thing and I was happy to spend a few years doing the show. For now, it's about exploring some other areas and I think that suits me. … If the opportunity came in the future with an interesting storyline, I'd be happy to explore."