'Grey's Anatomy': When Does the Medical Drama Return in 2021?
When 'Grey's Anatomy' Season 18 returns in 2021, the drama hits hard. What's transpiring between Meredith and McWidow? Will Link and Amelia reconcile through therapy? Who else guest stars this season?
When will Grey's Anatomy return in 2021? ABC's long-running medical drama starring Ellen Pompeo heads into season 18. With Pompeo as Meredith Grey, Chandra Wilson returns as Miranda Bailey, and James Pickens, Jr. returns as Richard Webber. The three long-standing original stars signed lofty contracts so that the series could continue into season 18. When the critically acclaimed series returns, past fan-favorite characters guest star, similar to the return of Patrick Dempsey, Chyler Leigh, Eric Dane, and T. R. Knight in Grey's Anatomy Season 17.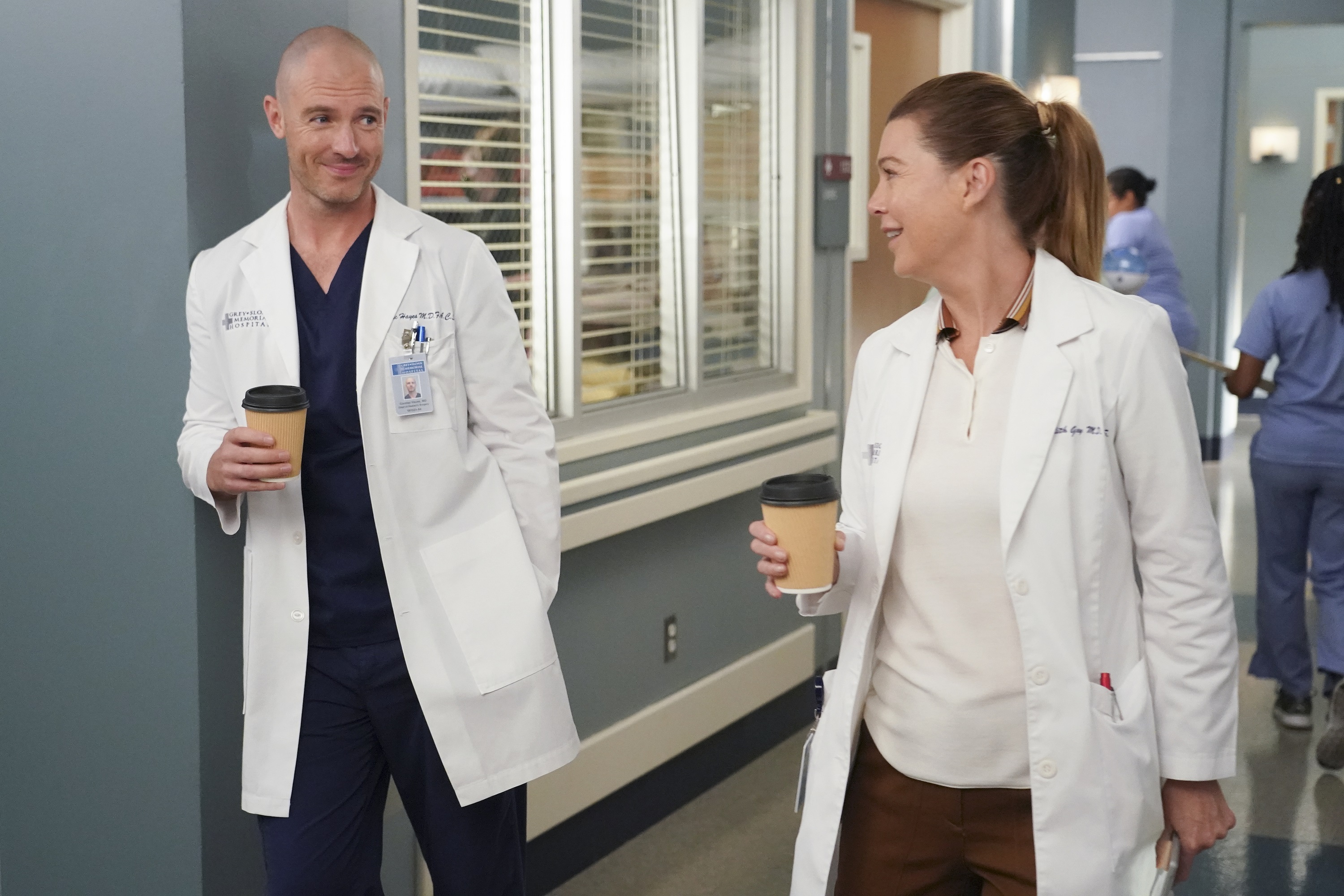 When does 'Grey's Anatomy' return in 2021?
The Grey's Anatomy return date for 2021 is quickly approaching — Sept. 30, 2021, at 9 p.m. EST on ABC. The upcoming Grey's Anatomy Station 19 crossover event teases a whole new world of drama for the doctors and firefighters on Thursday. Things start happily between Teddy Altman (Kim Raver) and Owen Hunt (Kevin McKidd) — they finally get married. Or do they? It looks like there is an explosion on the couple's wedding day involving the firefighters at Station 19.
"The biggest cliffhangers from last season will be answered," the narrator explains in the Grey's Anatomy Season 18 trailer.
Luckily, viewers find out who that "someone from Meredith's past" is who returns. Plus, things heat up between Meredith and Cormac "McWidow" Hayes (Richard Flood).
'Grey's Anatomy' cast in 2021
Grey's Anatomy Season 18 brings several new guest stars along with the three original primary cast members. Deadline reported that Kate Walsh will return as recurring character Addison Montgomery (Derek's ex-wife and world-renowned neonatal surgeon). Plus, ABC shared that Megan Hunt (Abigail Spencer) and Ellis Grey (Kate Burton) will guest star in upcoming Grey's Anatomy episodes. However, it doesn't sound like those three are the surprise blast from Meredith's past. 
Other returning Grey's Anatomy cast members include Camilla Luddington (Jo Wilson), Chris Carmack (Atticus Lincoln), Caterina Scorsone (Amelia Shepherd), Kelly McCreary (Maggie Pierce), Jake Borelli (Levi Schmitt) and Anthony Hill as Winston Ndugu.
'Grey's Anatomy' Season 17: a quick recap of last season
In Grey's Anatomy Season 17, Jackson Avery (Jesse Williams) departed the show and took his ex-wife, April Kepner (Sarah Drew), and daughter with him. They moved across the country so that Jackson could take over the Avery foundation and create real change. Meredith spent most of the season sick with the coronavirus (COVID-19) while past fan-favorite characters visited her dreams. 
Meanwhile, the doctors and nurses portrayed real-life stories of the pandemic's havoc in the medical world. Winston proposed to Maggie, and the couple married in the Grey's Anatomy Season 17 finale. Link proposed to Amelia several times, but she ultimately refused. Hearts broke when Andrew DeLuca (Giacomo Gianniotti) tragically died after a stabbing by a sex trafficker. 
Link moved forward with the adoption of Luna for Jo Wilson. She bought Jackson's penthouse for her and Luna to move into, but Link showed up on her doorstep after another rejection from Amelia. Plus, the entire staff at Grey Sloan Memorial hospital received a COVID-19 vaccine.
Grey's Anatomy Season 18 premieres on Sept. 30, 2021, at 9 p.m. EST on ABC.