'Grey's Anatomy': Are Meredith Grey and Andrew DeLuca Endgame? Giacomo Gianniotti Explains the 'Obstacles' Before the Couple Can Get Together
Grey's Anatomy fans had mixed feelings about the blossoming romance between Meredith Grey (Ellen Pompeo) and Andrew DeLuca (Giacomo Gianniotti). Many viewers thought the relationship paled in comparison to Meredith and Derek Shepherd (Patrick Dempsey). And now, the surgeons have other things to worry about in season 17. But are Meredith and DeLuca endgame on Grey's Anatomy? Here's what Gianniotti has to say about the relationship moving forward.
Are Meredith Grey and Andrew DeLuca still together in 'Grey's Anatomy' Season 17?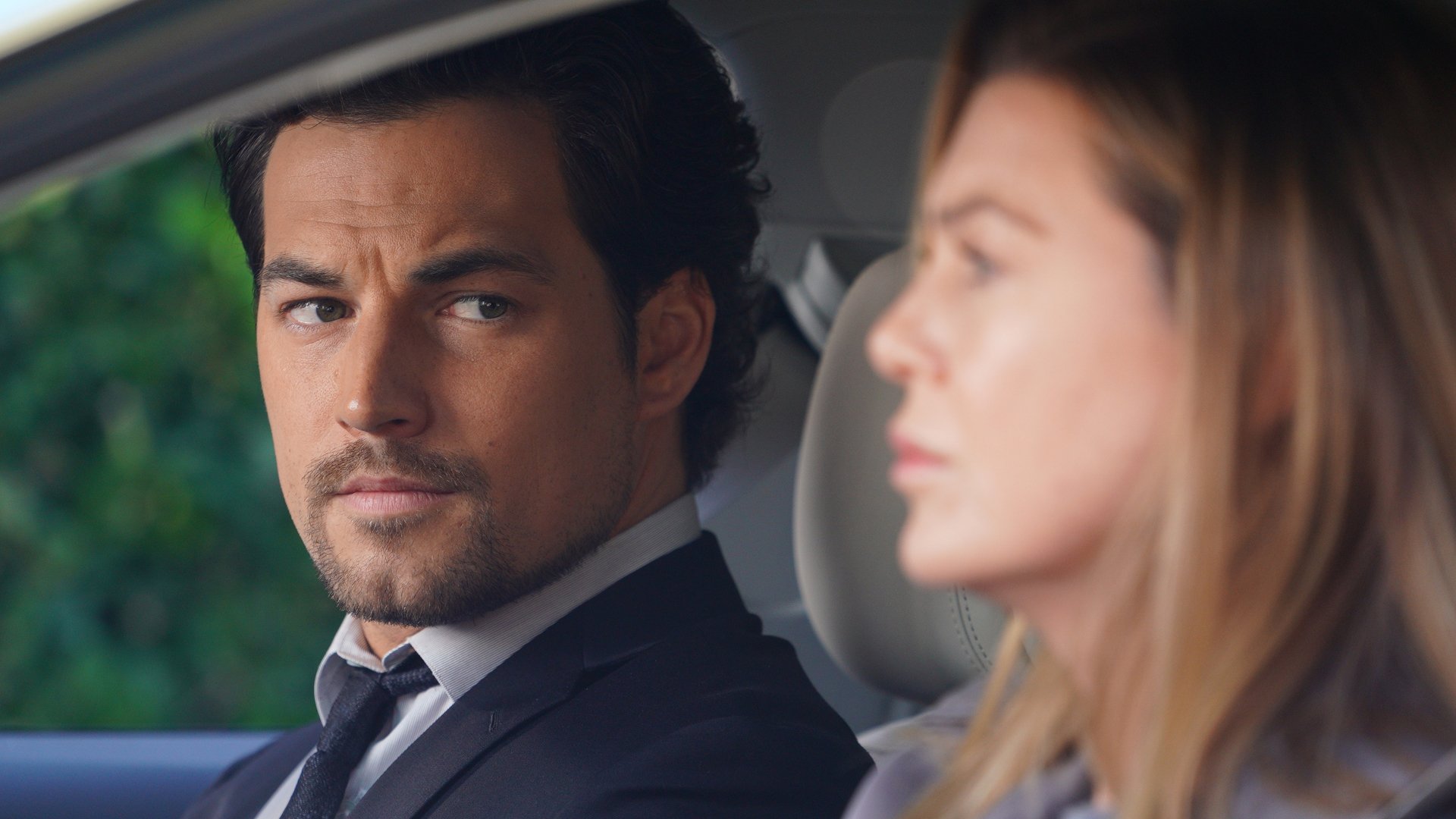 Meredith and DeLuca got together in Grey's Anatomy Season 15. As with most couples, MerLuca progressed their relationship. And eventually, Meredith realized she was in love with DeLuca. 
That said, DeLuca struggled with his mental health throughout Grey's Anatomy Season 16. Then at one point, Meredith called out her boyfriend for risking a patient's life, noting he was starting to sound like his father. So DeLuca broke up with Meredith.
Even so, Meredith stood by DeLuca. After being diagnosed with bipolar disorder, DeLuca spoke with his family and colleagues, including Meredith. They asked him to seek treatment — and he did. Now, DeLuca is starting to learn how to deal with his bipolar diagnosis. 
Giacomo Gianniotti opens up about Meredith Grey and Andrew DeLuca's relationship in 'Grey's Anatomy' Season 17
In an interview with Entertainment Tonight from December 2020, Gianniotti acknowledged the challenges DeLuca and Meredith face in Grey's Anatomy Season 17. Following DeLuca's bipolar diagnosis, the relationship was put on the backburner. But now that DeLuca is working on his mental health, Gianniotti revealed his character is open to rekindling the MerLuca romance. 
"There's a romance certainly between DeLuca and Meredith that is hanging in the balance," Gianniotti said, noting his character's progress with medication, sleep, and therapy. "Now that he's a little bit on the mend, I think he was starting to maybe reopen the possibility of picking up where he left off with Meredith."
Nevertheless, Meredith contracted the coronavirus (COVID-19) in Grey's Anatomy Season 17. So she's currently fighting for her life. DeLuca is also on her case alongside Teddy Altman (Kim Raver). And ultimately, DeLuca just wants to save Meredith.
"Before he even has the opportunity to breach that conversation with her, she gets COVID. Of course, her life is the most important thing," Gianniotti said. "Any kind of personal emotional baggage is put on hold both for Meredith and for DeLuca. Right now he's just concerned on saving this woman he loves and who at the very least is a best friend."
The actor continued, "He's her primary healthcare provider alongside Teddy, and they formed this team to take care of Meredith. Any emotional stuff right now, it's put on pause because saving her life is the most important thing. All that will have to wait."
But if Meredith pulls through, does DeLuca have a fair shot? Recently, Richard Flood — who plays DeLuca's rival, Cormac "McWidow" Hayes — was cast as a series regular. Nevertheless, Gianniotti still believes in a Meredith and DeLuca endgame on Grey's Anatomy. 
"There's a lot of obstacles in the way at the moment. But that doesn't mean that it could clear a path in the future for them to be endgame," Gianniotti told Access in November. "I'm sure DeLuca is hoping so. And so, I believe that with him."
Check out Showbiz Cheat Sheet on Facebook!