'Grey's Anatomy': Does Meredith Grey Have Coronavirus? Why 1 Doctor Will Likely Contract COVID-19
The Grey's Anatomy Season 17 premiere brought with it plenty of surprises. The Jo and Jackson storyline received mixed reviews, while Teddy and Owen's inevitable fallout was devastating just the same. But the moment that earned the most social media chatter involves Meredith Grey's health. (Spoilers for Grey's Anatomy Season 17 episodes 1 and 2.)
The 'Grey's Anatomy' Season 17 premiere addressed coronavirus
RELATED: How Many Episodes Will 'Grey's Anatomy' Season 17 Be? Why Ellen Pompeo Calls the Show 'Unhealthy'
Grey's Anatomy Season 16 was cut short due to the actual pandemic. During the months off, showrunner Krista Vernoff confirmed that they would scrap most of the planned episodes that hadn't been filmed and instead incorporate moments from them into a new story, which takes place in a world very much like the real one.
In the two-hour season 17 premiere, the doctors of Grey Sloan Memorial are weeks into the pandemic. There are occasional flashbacks to moments that occurred pre-pandemic. Still, the focus is on how these surgeons — who rarely get to perform surgery anymore — are inundated with case after case of COVID-19.
Meredith collapsed and saw her deceased husband, Derek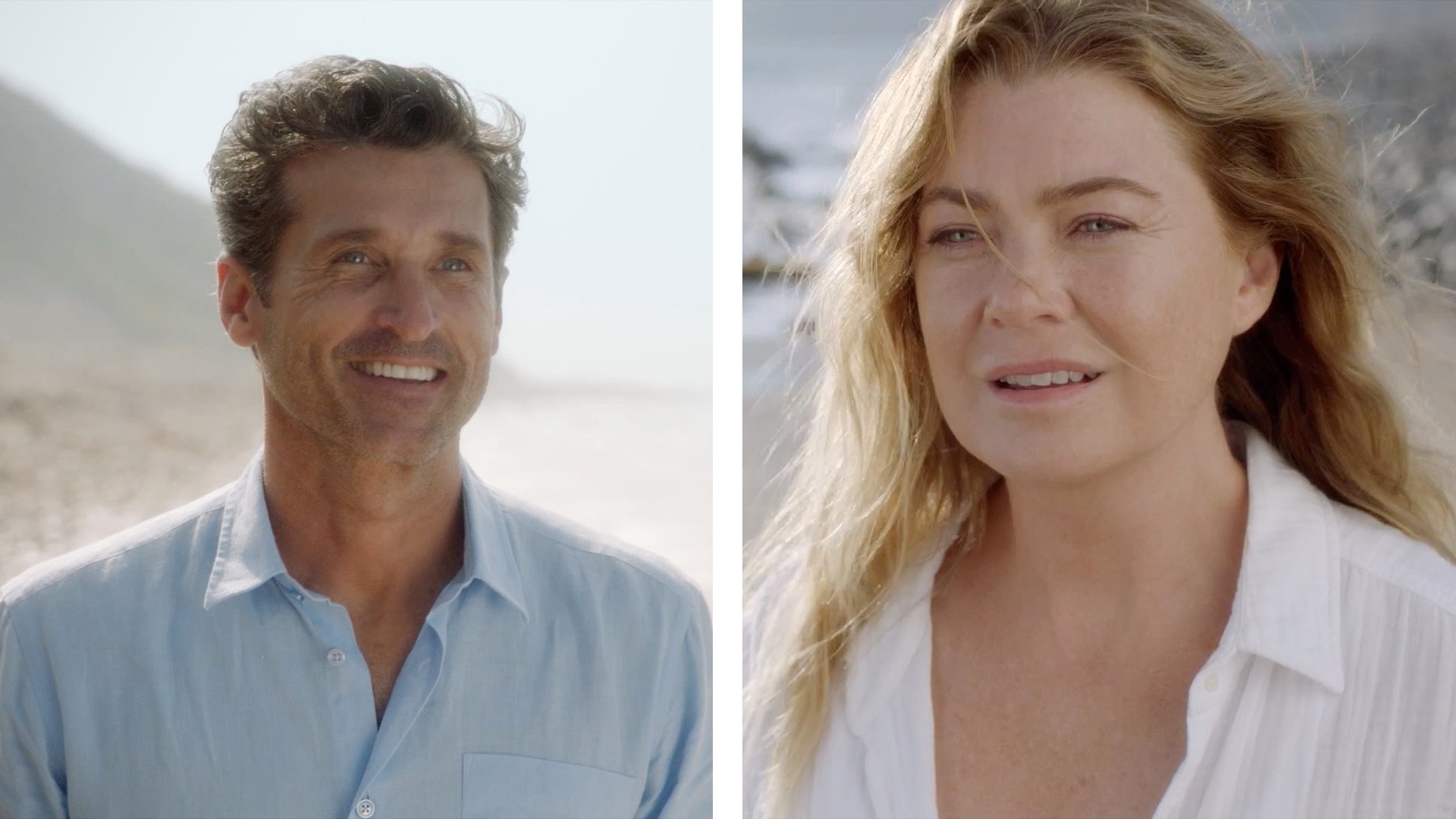 Meredith is, of course, among them. She explains to Richard (and the audience) that she's been working shift after shift, dealing with countless coronavirus-related deaths. She hasn't been home, hasn't even seen her children in weeks, as they're quarantining with Amelia, Link, and their new baby.
As Meredith finally gets off work, Hayes finds her collapsed in the parking lot, unconscious. The scene then flashes to what she's seeing. Meredith is on a beach when she hears someone call her name. She looks out in the distance, and there is her deceased husband, Derek Shepherd, smiling at her.
What is wrong with Meredith?
The teaser for the November 19, 2020, Grey's Anatomy episode, "My Happy Ending," reveals that there is likely something wrong with Meredith aside from exhaustion. She gets a CAT scan, worries about falling asleep and not waking up, and appears to be on oxygen. So it's not surprising that fans are worried she has COVID-19.
"I know Katherine Fox award winner Meredith Grey did NOT survive drowning in freezing water, her mother's death, a plane crash, her sister's death, her husband's death, AND almost losing her medical license all just to die of covid," wrote one fan on Twitter, citing many of the character's past brushes with death.
At least 1 doctor may test positive
Doctors, nurses, medical professionals, and other first responders all have a greater risk of contracting COVID-19 than those who can stay in their homes during this time. "These doctors are traumatized," Vernoff told The Hollywood Reporter. "How do we tell this very painful, brutal story that has hit our medical community so intensely?"
So while Grey may not have coronavirus, there's a likelihood that one of the main characters will. And there are sad storylines on the way if Vernoff's tweets are to be believed. "Just quietly watching cuts of #GreysAnatomy and weeping in my bed," she tweeted on November 16.
But will Vernoff and co. actually kill off Meredith? With season 17 very possibly the end of Grey's Anatomy, fans would be, at minimum, disappointed. "all im sayin. is if greys anatomy ends with Meredith dying of covid… i will be HIGHLY upset with how much of my life has been spent watching this show," wrote on Twitter user.