'Grey's Anatomy': Will Meredith Grey Die in Season 17? Here's What's Wrong and What to Expect Moving Forward
Everyone knows Meredith Grey (Ellen Pompeo) has been on the brink of death more times than anyone on Grey's Anatomy. The general surgeon survived a bomb, drowning, gunman, and airplane crash — all within the first nine seasons. Now, it seems the character will face another life-threatening situation. But will Meredith die in Grey's Anatomy Season 17? Here's what we know about what's wrong and what to expect from that epic comeback.
What happened to Meredith Grey in the 'Grey's Anatomy' Season 17 premiere?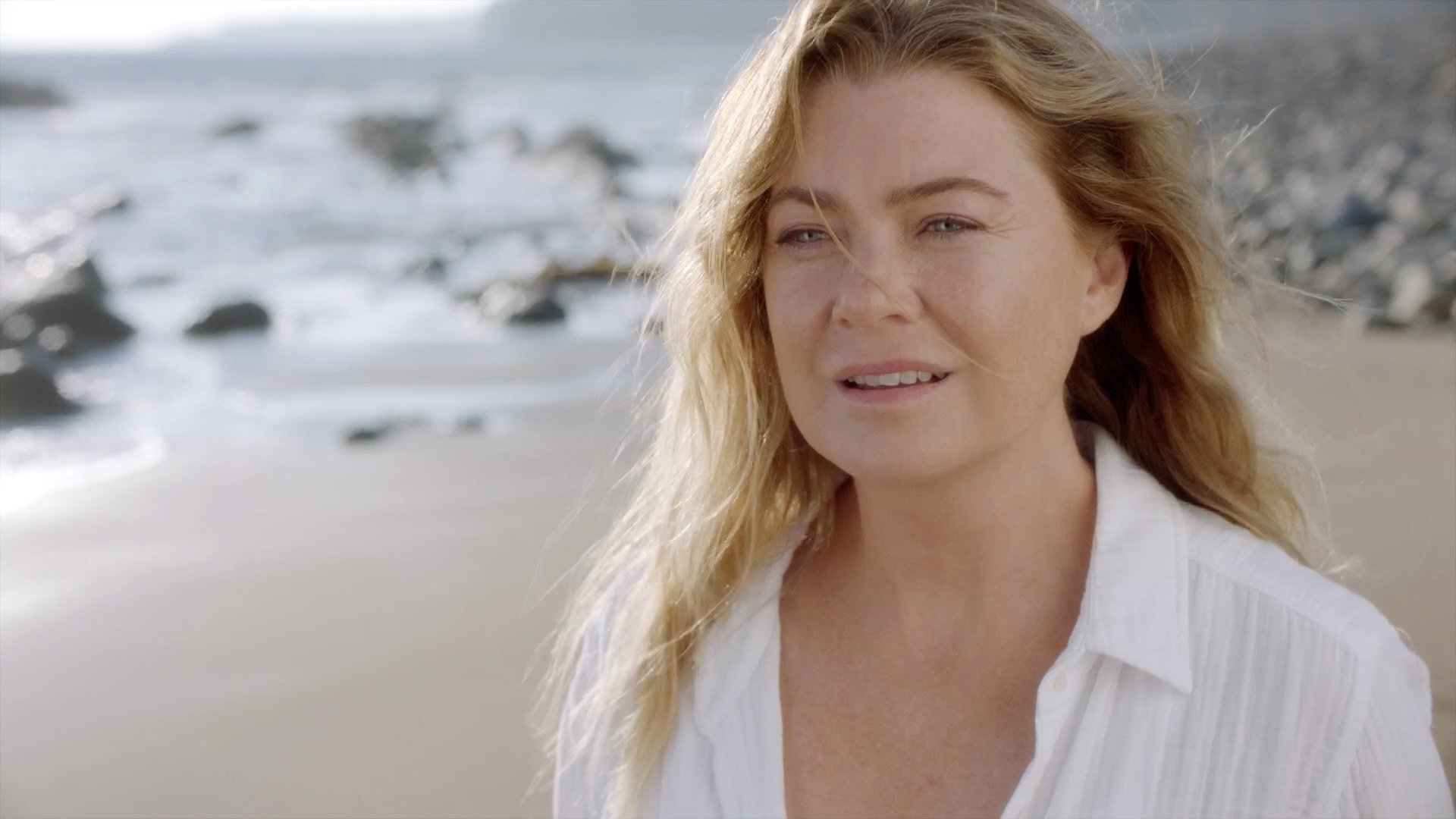 In the Grey's Anatomy Season 17 premiere, Meredith tragically lost her patients to the coronavirus (COVID-19) pandemic. She struggled to cope with all the deaths and worked herself to exhaustion, never leaving Grey Sloan Memorial. Finally, Andrew DeLuca (Giacomo Gianniotti) convinced her to go home. But at the end of the episode, Comac "McWidow" Hayes (Richard Flood) found Meredith collapsed in the hospital parking lot. 
As McWidow called out for help, Meredith was suddenly transported to the beach. Meredith heard someone calling for her. But it wasn't her colleague — it was her dead husband, Derek Shepherd (Patrick Dempsey). Of course, the dream sequence wrapped the episode with everyone's jaw on the floor. However, Derek's appearance also means something's wrong with Meredith. 
Krista Vernoff, Kevin McKidd, and Patrick Dempsey tease what's wrong with Meredith in 'Grey's Anatomy' Season 17
When speaking with Deadline after the Grey's Anatomy Season 17 premiere, showrunner Krista Vernoff wasn't able to reveal whether Meredith will die or even if the character is OK. However, she hinted the character isn't out of the woods yet.
"For sure people are in jeopardy. Meredith collapses at the end of the premiere," Vernoff said. "People are in jeopardy, and multiple people are in jeopardy throughout the season, in myriad ways, because that's the moment we're living through."
Meanwhile, Kevin McKidd, who plays Owen Hunt, confirmed Meredith has an "illness." The actor also teased the Meredith and Derek moment will provide some "real closure" for everyone.
"The idea of having Mer, with her illness, have these waking dreams where she connects with the love of her life is fitting and cathartic for everyone — for the fans especially," McKidd told People. "Mer and Der were the core relationship of our show for many years. And it feels like the timing is perfect for real closure."
When speaking with The Ellen DeGeneres Show, Dempsey seemingly revealed what's wrong with Meredith on Grey's Anatomy Season 17. "Krista came up with this concept where I would come and visit her in her COVID dream," Dempsey said. Then Grey's Anatomy Season 17 Episode 3 confirmed Meredith tested positive for coronavirus.
Meanwhile, Dempsey also spoke with News Center Maine and revealed Meredith's "COVID coma" with Derek isn't a one-time deal. The actor shared his character will actually help Meredith's storyline move forward during Grey's Anatomy Season 17.
"There's definitely more," Dempsey said. "I'm not sure how it plays into the overall season. But I keep coming back, visiting her, and talking to her in critical moments throughout the course of the season."
What Meredith's death would mean for the future of 'Grey's Anatomy'
For now, Grey's Anatomy fans will just have to wait and see how Meredith's journey unfolds as season 17 continues. That said, Derek's extended stay might indicate we won't have a solid answer for some time. But no matter what happens to Meredith, fans are starting to wonder whether the end is near.
In an interview with Variety from October 2020, Pompeo questioned whether Grey's Anatomy Season 17 could be the last. "This is the last year of my contract right now. I don't know that this is the last year? But it could very well could be," she said.
Nevertheless, Pompeo hinted Meredith's collapse and Derek's return aren't meant to foreshadow the end. And ultimately, the final season of Grey's Anatomy will come once they run out of stories to tell. 
"You can't read into anything," Pompeo said in the above interview with Deadline. "Really, that's dangerous territory. I think that, collectively, we, or creatively, it's the same this year as it always is. Is there a reason to continue? What stories do we have to tell? What characters do we have to bring back that gives us story to tell? … We always have incredible circumstances that allow us to continue creatively, whether it's ideas, or circumstances that happen. Our goal is just to make good TV."
She later added, "At this point, I think, we don't know what we're going to do. We know that we're grateful, and we know that we want to show our gratitude, and grateful to each other making the show, that we're able to keep continuing to grow, and to tell stories that we think are important, and getting this moment."
Check out Showbiz Cheat Sheet on Facebook!