'Grey's Anatomy': Jimmy Kimmel's Meredith Grey Fan Theory Is Wild
Many Grey's Anatomy fans have been wondering what's next for Meredith Grey (Ellen Pompeo) and Nick Marsh (Scott Speedman) in season 18. The couple reunited at the start of the new season, and sparks were flying in every direction. Then recently, late-night host Jimmy Kimmel predicted what happens to Meredith in Grey's Anatomy Season 18, and we're hoping the storyline involves Nick if the new fan theory ever comes true.
Jimmy Kimmel's previous 'Grey's Anatomy' fan theory about Meredith Grey came true in season 17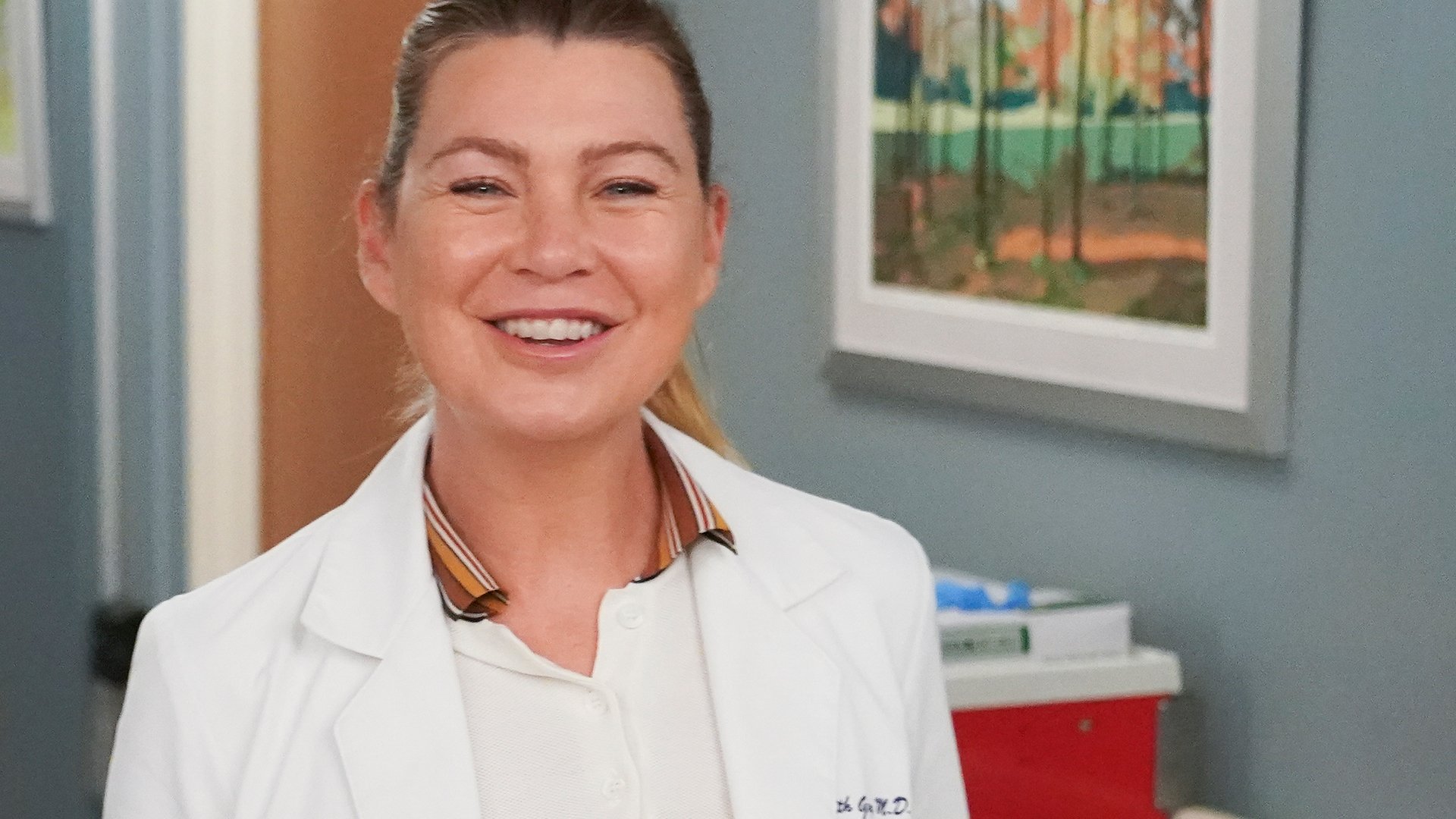 In the Oct. 7 episode of Jimmy Kimmel Live, Kimmel brought up what happened the last time Pompeo was on the show. At the time, the late-night host correctly predicted that Meredith would end up in a coma for most of season 17.
"Maybe you're in a coma or something like that? Would you like that? If you got to just be in a coma and sleep for, like, half the season?" Kimmel said.
Pompeo smiled, and she pretended not to hear the question. 
Jimmy Kimmel now predicts Meredith will get married in 'Grey's Anatomy' Season 18
Kimmel has quite the track record with predictions on Jimmy Kimmel Live. The ABC late-night host had a streak going with the winner of The Bachelor franchise. So can he get another one right for the Shondaland medical drama? In the Oct. 7 episode, Kimmel made another prediction about Meredith in Grey's Anatomy Season 18.
"I predict that Meredith Grey will get married this season," Kimmel said. 
At first, Pompeo looked surprised, and she simply smiled. But then Kimmel adjusted his theory, suggesting that the prediction was not serious.
"And I'm going to add… to Kanye West. Playing himself," Kimmel said.
Scott Speedman thinks the fan theory that Meredith and Nick are endgame is 'good'
In all honesty, the idea of Meredith getting married in Grey's Anatomy Season 18 seems a little fast and unlikely. But if the wild theory unfolds on screen, we can only really see it between Meredith and Nick. The first two episodes highlighted the couple's blossoming romance, and Speedman moved to a series regular in season 18. 
Meredith also grew closer with Cormac Hayes (Richard Flood), aka McWidow. But their romance isn't as prominent as Nick and Meredith — thus far in season 18. That said, this is Grey's Anatomy, and anything could happen at this point.
Meanwhile, Speedman spoke with Esquire in October 2021, and the Grey's Anatomy actor revealed his thoughts about fans who believe Nick and Meredith are endgame. That said, the Felicity star noted that he doesn't actually know what happens. Speedman said:
"I don't know anything. I'm here for a little while, so I'm going to have as much fun as I can. I think the team at Grey's Anatomy likes that this theory is out there because when you're doing 18 seasons of a show, there's always a possibility that this could be the last year. I don't think anybody really knows what's going to happen. I think we're going to write a really interesting story and see where it takes us."
Grey's Anatomy airs Thursday nights on ABC.