'Grey's Anatomy': Meredith Grey Fans Secretly Wish She Had Ended Up With This 1 Surgeon After Derek Died
Many Grey's Anatomy fans were heartbroken when Meredith Grey (Ellen Pompeo) lost her husband, Derek Shepherd (Patrick Dempsey). However, some fans felt that McDreamy didn't treat her right and instead hoped she would end up with this famous surgeon on the series.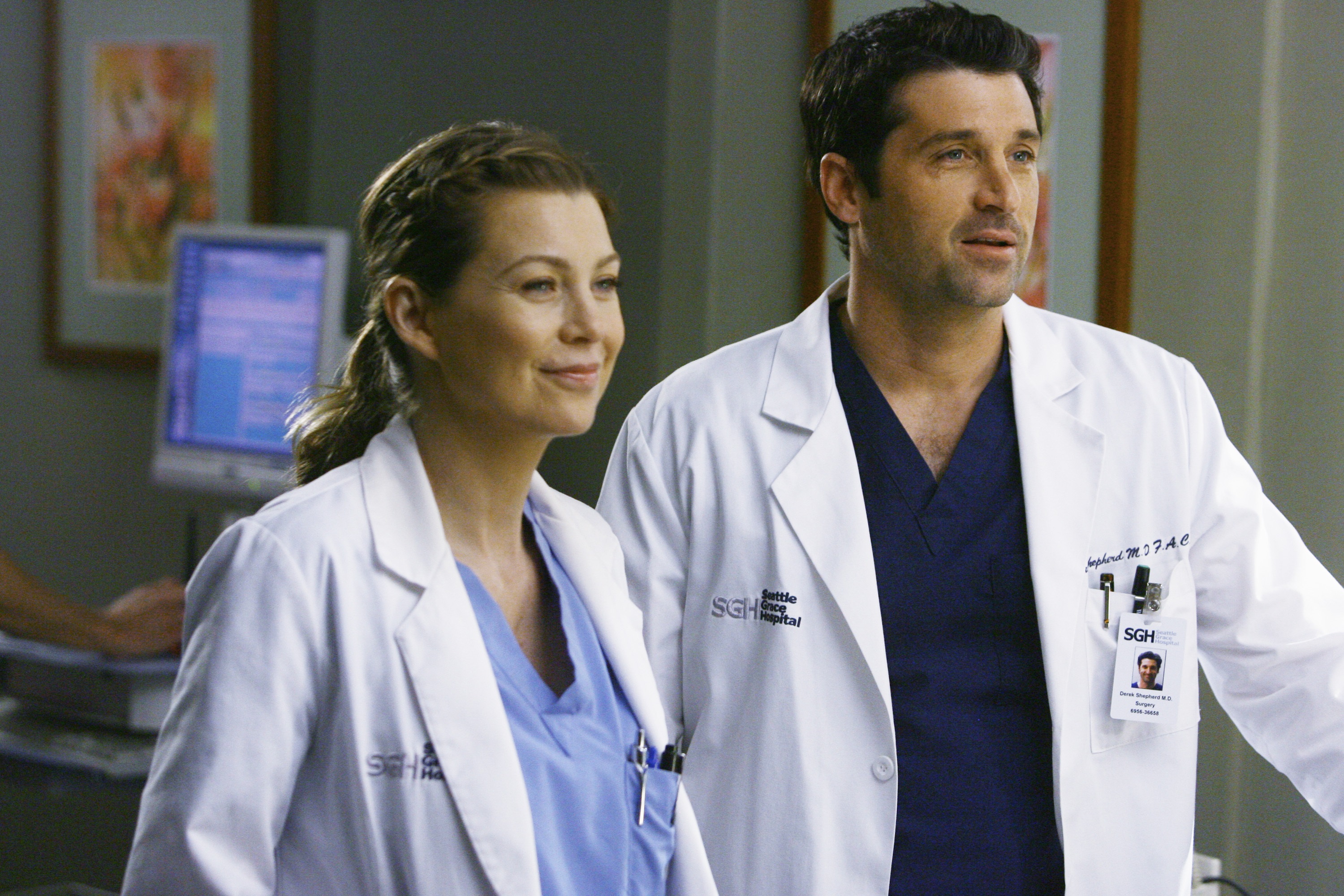 How did Derek Shepherd die on 'Grey's Anatomy'? 
One fateful night, Dr. Derek Shepherd was on his way to Washington to resign from the President's brain-mapping project. He saw a car accident and pulled over to help. He saved a young girl, her mother, and another couple involved in the crash. Just as Derek was about to leave the scene, he was hit by a semi-truck.
McDreamy was rushed to the nearest ER, unable to speak. As the doctors examined him, Shepherd was subconsciously telling them that he needed a head CT scan. However, he was rushed right into surgery instead. Dr. Penelope Blake (Samantha Sloyan) wanted to perform the CT but was dismissed by her attending, Dr. Paul Castello (Mike McColl).
By the time the doctors discovered he had a blown pupil, Shepherd had realized he was about to die. The neurosurgeon arrived at the OR too late, and to the dismay of viewers at home, McDreamy was pronounced brain dead.
'Grey's Anatomy' fans wish Meredith ended up with Alex Karev after Derek died
When fans began reflecting on Alex Karev's (Justin Chambers) departure, a common theme came up. Karev unexpectedly left Seattle to be with his ex-wife, Izzie Stevens (Katherine Heigl), and his two children. The surgeon did something monumental for Meredith before leaving Grey Sloan Memorial Hospital; however, he left his wife, Jo Wilson (Camilla Luddington), with only a letter.  
"I'm probably the only one, but I always secretly wanted Mer and Karev to end up together," one fan wrote on Reddit.
After one viewer admitted the secret relationship they always wished for, other fans began to agree.
"That possibility is the only reason I didn't quit the show when Derek died," another viewer added.
As the conversation continued, hundreds of fans agreed that Alex and Meredith could have been endgame. 
"I was a big Alex and Meredith shipper," another Redditor wrote. "Over the last few seasons, no relationship was more pure and loving than theirs."
'Grey's Anatomy' Alex Karev's last move was saving Meredith Grey's medical license
Fans had no idea at the time, but Alex Karev's last appearance on Grey's Anatomy was season 16, episode 8, "My shot." Viewers thought all hope was lost for Meredith's (Ellen Pompeo) medical license. Then, Karev swooped in and saved the day. The panel was about to postpone the hearing when the surgeon stopped them.
"You can't postpone because these people have come from all over to speak for Meredith," Karev said as a flood of past patients entered the room. "Are you going to tell them all they need to go home?"
Then he read a few of the many letters written by friends and colleagues about what a fantastic surgeon Meredith is. The list of letters includes former doctors on the show; Cristina Yang (Sandra Oh), Callie Torres (Sara Ramirez), Arizona Robbins (Jessica Capshaw), April Kepner (Sarah Drew), and Addison Montgomery (Kate Walsh). Lastly, Miranda Bailey (Chandra Wilson) stood up to speak for Meredith. The panel allowed Meredith to keep her medical license thanks to Karev gathering everyone together to speak up for her.