'Grey's Anatomy': Meredith Grey Was Originally Supposed to End up With Another Doctor, Not Derek Shepherd
Meredith Grey and Derek Shepherd's romance has become a staple in the tv world. Even though Shepherd died in 2015, his relationship with Grey has still had Grey's Anatomy fans swooning. This season, when Derek made a reappearance in Meredith's coronavirus (COVID-19) haze, fans were still under the spell of the MerDer romance. But, the relationship that fans have idolized actually wasn't always in the script.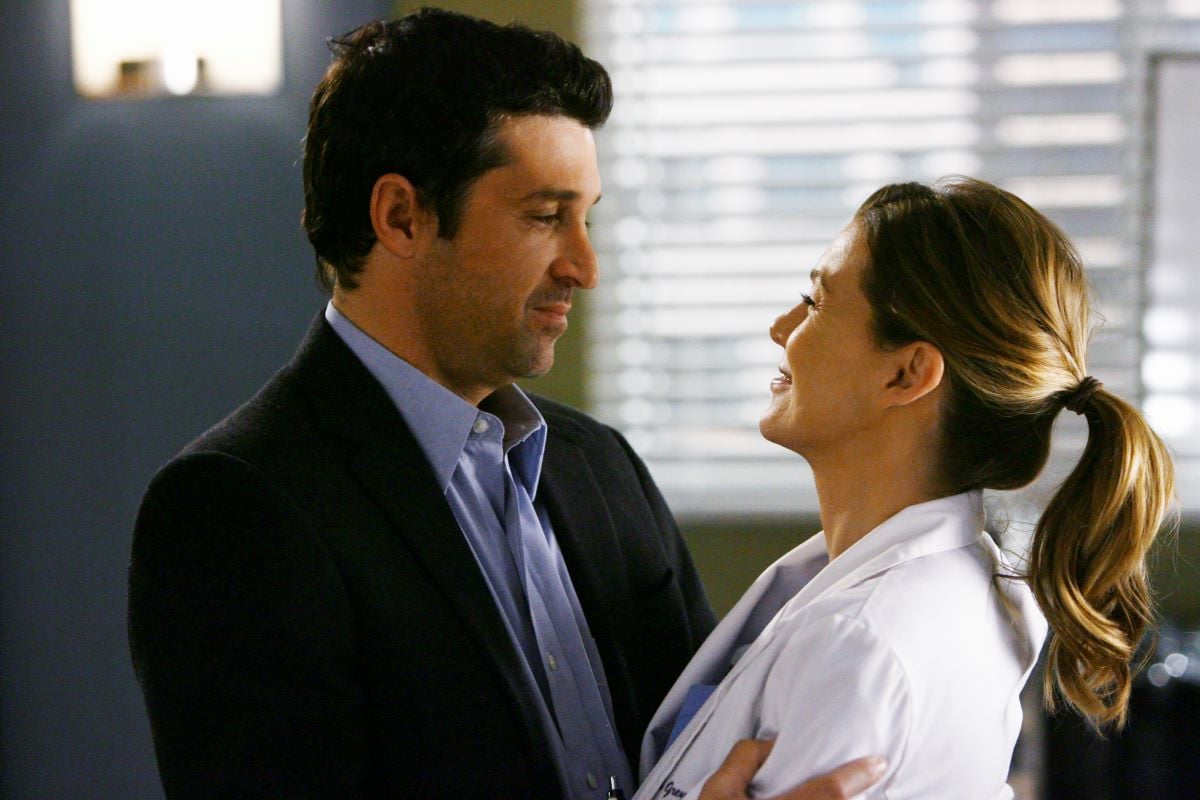 Meredith and Derek's relationship
Meredith and Derek's relationship was established at the very beginning of Grey's Anatomy. In the first episode, the two met at Joe's Bar and slept together. Meredith didn't find out that Derek was a surgeon and basically her boss until she went to work the next day. They started dating in secret to keep the relationship from others at the hospital. Later, Meredith found out that Derek was married when his wife came to win him back. Derek eventually ended up getting back together with Meredith after failing to make things work with his wife. MerDer got married and stayed together until his tragic death in 2015.
Meredith was supposd to be with someone else
Though Meredith and Derek's relationship now seems synonymous with Grey's Anatomy, it wasn't always going to be a part of the story. Meredith was actually originally planned to be with Preston Burke. In 2013, Ellen Pompeo (Meredith Grey) told the New York Post that she was originally supposed to be with Dr. Preston Burke.
RELATED: 'Grey's Anatomy': Could an Illness Bring Teddy and Owen Back Together This Season?
"You know they wanted Isaiah Washington (Preston) to be my boyfriend," Pompeo said. "Shonda really wanted to put a black man in the mix. I didn't think they were really going to put an interracial couple on the show and I didn't want him. It was too close to home."
Pompeo is in an interracial relationship in real life and has been married to music producer Chris Ivery since 2007.
"I said I wanted that Dempsey kid. I think that once Isaiah did not get the role it backfired," she said.
Washington was eventually let go from the show after he allegedly called castmate T.R. Knight a derogatory term. He made a brief reappearance later in the show to offer Cristina Yang his job in Switzerland.
The end of Meredith and Derek on 'Grey's Anatomy'
Coming up with a suitable ending for Meredith and Derek was hard for the writers to do. The relationship had become so big that fans wouldn't accept just any ending.
"The decision to have the character die the way that he did was not a difficult one in the sense of what were the options?" show creator Shonda Rhimes said at the 2015 Summer TCA press tour. "Either Derek was going to walk out on Meredith, and leave her high and dry, and what was that going to mean? That was going to suggest that the love was not true, the thing we had said for 11 years was a lie and McDreamy wasn't McDreamy. For me, that was untenable."
Derek ended up being hit by a car while trying to save others who had just been involved in a car crash.
"Meredith and Derek's love had to remain Meredith and Derek's love," Rhimes said. "As painful as it was for me as a storyteller, because I had never really thought that was going to happen, it preserved what felt true to me, was that Derek was going to have to die in order for that love to remain honest. Because I really couldn't have the idea that he just turned out to be a bad guy who walked out on his wife and kids be a true story. To me, it felt like that was the only way to make Meredith and Derek's magic remain true and forever frozen in time."