'Grey's Anatomy': Meredith Grey's Life Mirrors Ellen Pompeo's Real Life So Much — Fans Think 'It's Cruel'
Grey's Anatomy star Ellen Pompeo gave more insight into her personal life on a recent podcast. However, it reminded fans so much of her character, Meredith Grey's storyline that viewers worry, "it's cruel."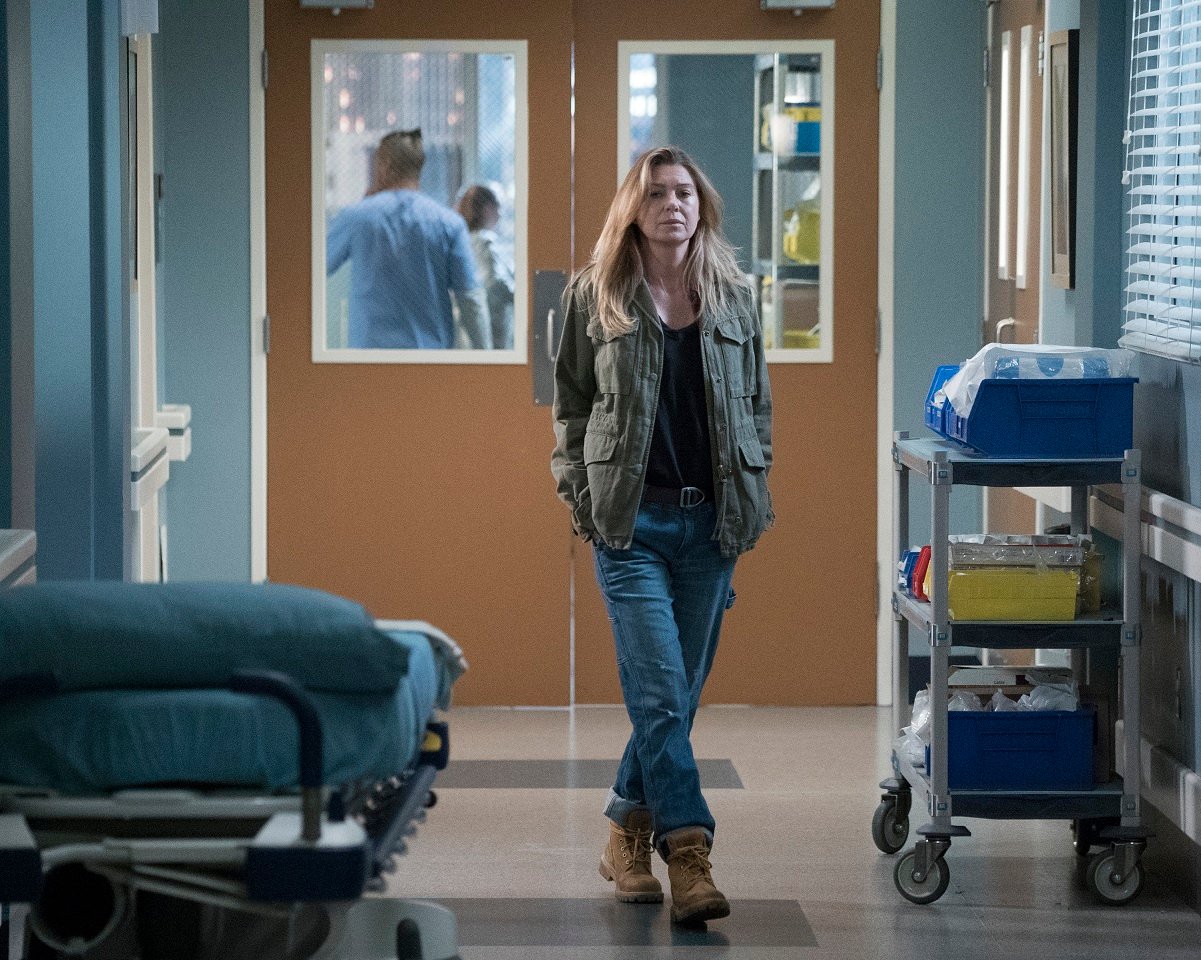 Does 'Grey's Anatomy' star Ellen Pompeo have children?
Ellen Pompeo is a working mom of three kids, both on-screen as Meredith Grey and at home. Husband Chris Ivery and Pompeo have two daughters, Stella Luna (age 10), Sienna May (age 6), and a son, Eli Christopher (age 3).
On-screen, she also has two girls and a boy — Zola, Bailey, and Ellis. In season 6, Meredith had a miscarriage, and then when she tried to get pregnant again, her fertility drugs made her temporarily blind.
Pompeo also struggled with infertility. Her 6-year-old daughter was born via a gestational surrogate because of it, according to US Weekly.
Fans noticed that Meredith Grey's family life mirrors Ellen Pompeo's
"I'm losing my mind!" one fan wrote on Reddit. "I just found out Ellen Pompeo lost her mom in real life at four years old to an overdose, then her dad moved on and then died in 2012??? And Shonda wrote Meredith's parents to have almost the same exact story?? I feel this is so cruel!" 
Pompeo's mother, Kathleen, died of an accidental painkiller overdose when she was four. Fans remember that Meredith was around the same age when Ellis Grey (Kate Burton) attempted suicide.
The actor's father, Joseph, then remarried Sheila Lubell Pompeo, according to Radar Online. In Grey's Anatomy, Meredith's father — Thatcher Grey (Jeff Perry) — also remarried and had more children.
"I know it must be because obviously, they can relate," another Redditor wrote. "I know she could refuse, but it just seems like it would affect their mental health having to relive those moments and act it out for hours. I couldn't do it!"
Patrick Dempsey also acted out a personal experience on 'Grey's Anatomy'
In 2012, Patrick Dempsey rescued a teen driver from a car crash in front of his home in Malibu, California. Today reported that the car flipped over multiple times before landing in Dempsey's front yard. The actor rushed to the scene with a fire extinguisher and first aid kit. 
A few years later, in 2015, the Grey's Anatomy writers had Dempsey reenact the scene as Derek Shepherd. However, as fans will never forget, McDreamy was hit by a semi-truck after saving everyone involved in the crash.
Ellen Pompeo admitted to Armchair Expert podcast host Dax Shephard that Grey's Anatomy's writers feel the actors will give a moving performance if the storyline hits close to home.
The producers won't stop writing in real-life events any time soon. The next topic the show intends to cover is the coronavirus (COVID-19) pandemic in season 17.