'Grey's Anatomy': Meredith Grey's Roommate Poster From Season 1 Foreshadowed Her Future
Grey's Anatomy has gone through a lot of changes throughout the 17 years that it has been on air. But despite the characters coming in and out and the storylines changing, one thing has remained the same, Meredith Grey's house. Her home, which was passed down from her mother, Ellis Grey, has been the meeting point for characters throughout all 17 seasons. Her roommate posting in season 1 even foreshadowed a lot about the character.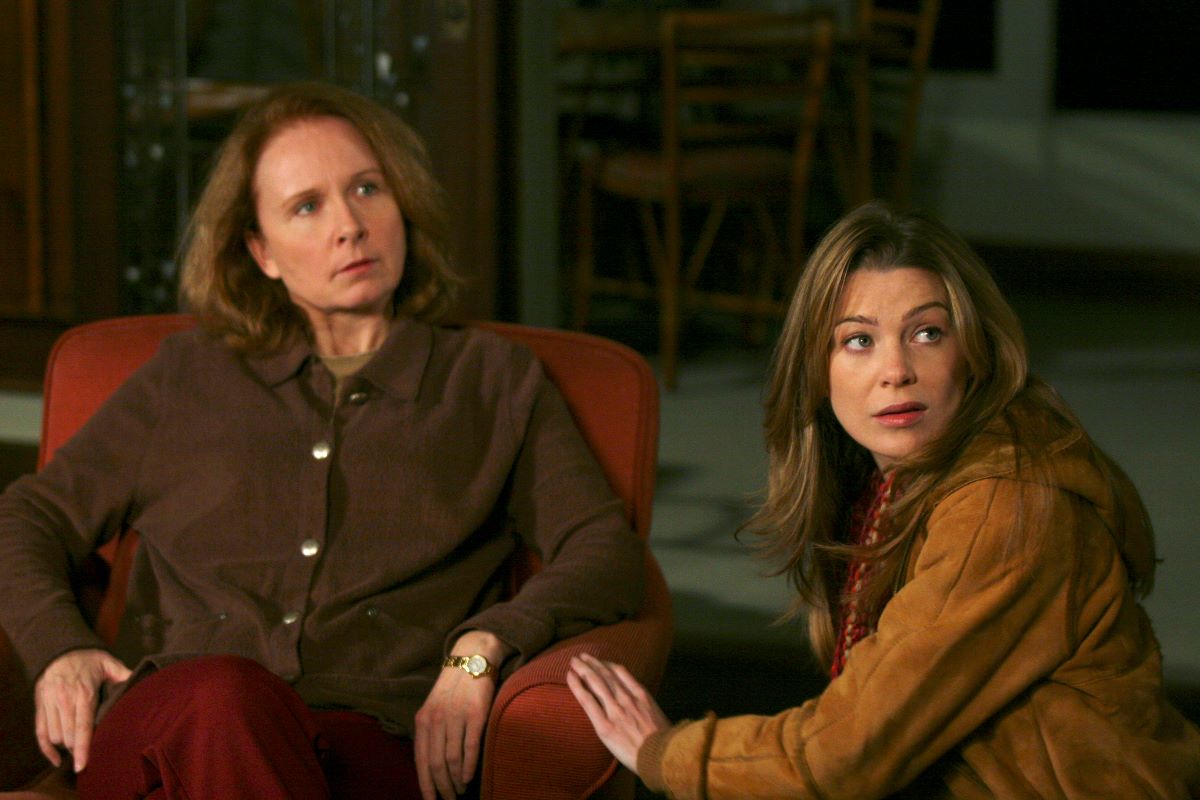 Meredith's house
In season 1, Meredith had just moved into her mother's house in order to start her job at Seattle Grace (now Grey Sloan Memorial) hospital. She had originally planned to just pack up all of her mother's belongings and sell the house but she decided to stay and got Ellis to sign over the home. She put up a notice for roommates and Izzie Stevens and George O' Malley moved in. Callie Torres even lived there briefly when she dated George.
Alex Karev lived in the apartment for a few seasons. At one point, he even explained the importance of the house to his wife, Jo Wilson.
"Listen, that house was always open," he says on the show. "Even when Mer hated me, I could be there. People went through their crap, they needed a place to be, they came there. You should understand that better than anyone. As long as I'm here–it stays open, all right?"
Meredith's sister Lexie Grey also spent time sleeping in the living room and later got her own room. Even Jackson Avery and April Kepner lived in the house briefly after a shooting.
RELATED: 'Grey's Anatomy': Could an Illness Bring Teddy and Owen Back Together This Season?
Derek Shepherd lived in the house while married to Meredith and now it's home to Meredith, her kids, Maggie Pierce, and Amelia Shepherd.
Meredith's original roommate posting
After Meredith decides to stay in the home, she starts looking for roommates by posting an ad.
"Roommates wanted," the ad reads. "Two nice rooms with shared bath available immediately, close to Seattle Grace. Near coffee shop, public transportation, shopping and convenient to almost everything."
The next sentence was perhaps the most telling of Meredith's personality.
"Non-smokers only please, no pets & absolutely no Bush supporters need apply."
This little Easter egg was a major clue as to how liberal and radical Meredith would be in future seasons. She later went on to commit insurance fraud so the child of immigrant parents could get medical care and adopted a child from Malawi, among several other things.
Fans picked up on the message
Recently, Meredith's roommate poster has been making the rounds on Reddit and fans have been discussing just how big a deal Meredith's requirements were.
"This was a mildly controversial opinion when it aired!" one user wrote. "Back then, in 2005, Bush was the worst and most dangerous president we'd seen in decades, and the bleeding heart liberals' were very worried about him and his followers. We were such sweet summer children."
"I saw a post several months ago that compares Mer's roommate poster to Arizona's. It captures their personalities perfectly and is a brilliant detail," another person wrote.