'Grey's Anatomy': Meredith's Reaction to Maggie and Winston's Engagement Worries Fans
Maggie (Kelly McCreary) got engaged very quickly on Grey's Anatomy in season 17, episode 10. Many viewers worry about Meredith Grey (Ellen Pompeo) when she wakes up in episode 11 and hears the news. Has Meredith ever met her sister's new fiance, Winston (Anthony Hill)?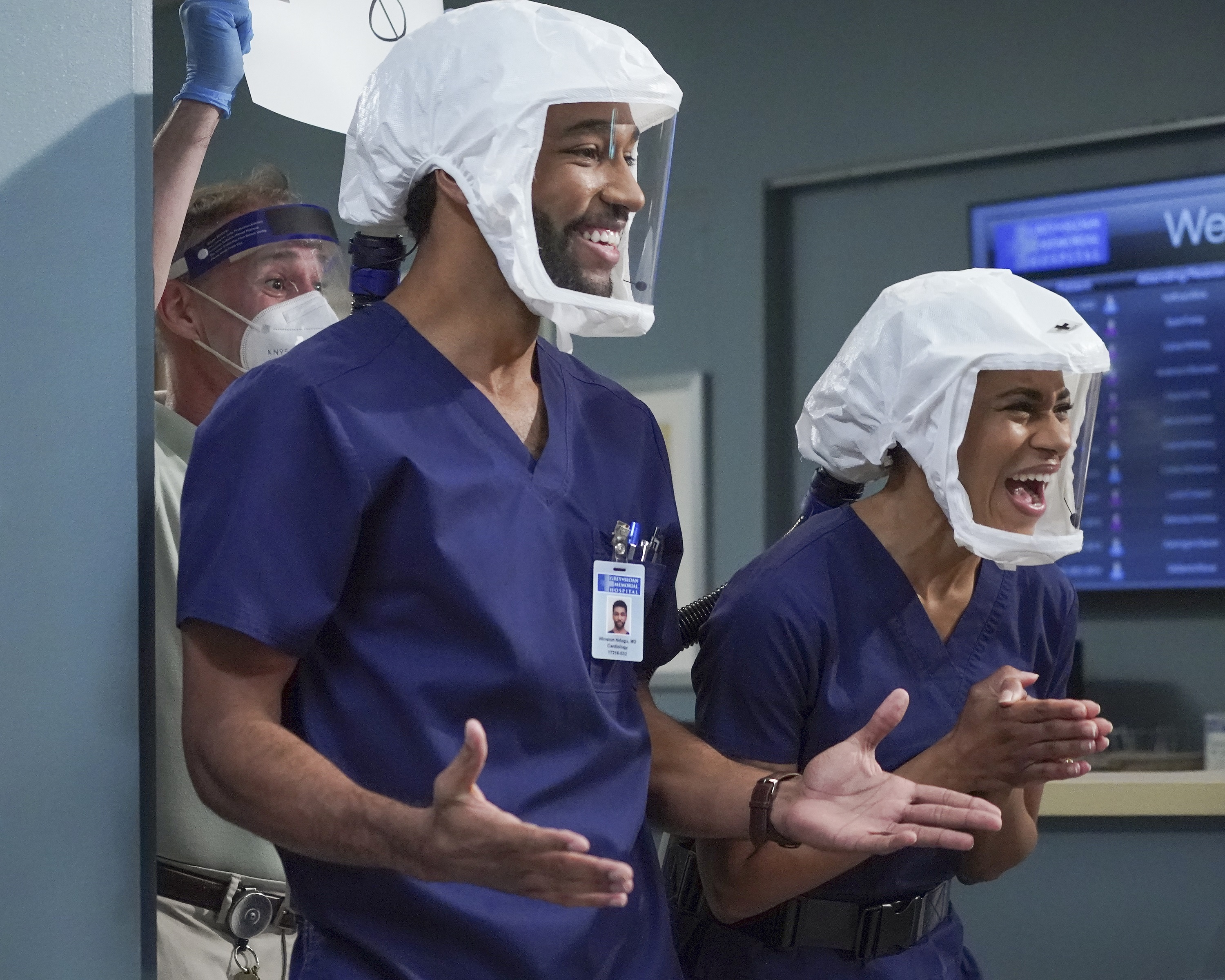 'Grey's Anatomy' Season 17, Episode 10 recap: Maggie and Winston get engaged
Maggie and Winston had a long-distance relationship during the COVID-19 pandemic on Grey's Anatomy. The two talked every day, but Maggie's friends and family hardly knew Winston. He surprised Maggie with a visit to Seattle right after the surgeons put Meredith on a ventilator.
The couple bonded while working together at Grey Sloan in episode 10. Before Winston headed back to Boston, he surprised Maggie with a shocking proposal. Maggie said, "Yes," but her sister Meredith had no idea.
"Also, it just occurred to me that Mer's never even met Winston," one fan wrote on Reddit. Don't you think Grey's jumped the gun on that one?"
Will Meredith think that things happened too fast between Maggie and Winston on Grey's Anatomy? Or, will she want her sister to live her life to the fullest after everything Mark Sloan (Eric Dane) and Lexie Grey (Chyler Leigh) told her on that beach?
"When you love someone, you tell them," Mark told Meredith.
'Grey's Anatomy' Season 17, Episode 11 Promo: Meredith finally wakes up
In the next Grey's Anatomy episode on April 8, 2021, Meredith opens her eyes. 
"The moment we've all been waiting for," the Grey's Anatomy Season 17, Episode 11 promo teases.
Richard Webber (James Pickens, Jr.) is sitting next to Meredith's bed when she wakes up. However, viewers know that her sister, Maggie, will also rush to her hospital room in the next episode of Grey's Anatomy. In another clip from the upcoming episode, Atticus Lincoln (Chris Carmack) proposes to Amelia Shepherd (Caterina Scorsone).  
"Imagine waking up from a coma to discover that not only one, but BOTH of your sisters got engaged," another viewer wrote. "Yes, I'm fully aware that we don't know about Amelia and Link for sure, but it seems like it's gonna happen."
Fans think Maggie and Winston's relationship happened too fast
Many Grey's Anatomy viewers are worried that Maggie and Winston are moving too quickly. Meredith hasn't even met Winston. The couple reconnected at a conference in season 16, episode 19.
"I do think it went extraordinarily fast," one fan wrote on Reddit. "Especially as they've established that the timeline of this season doesn't follow the real-world timeline. It's only been a few weeks (maybe a couple of months??), and they're already engaged?"
However, some fans might not remember that Maggie and Winston worked together in Boston. Maggie was the chief, and Winston worked under her as a resident at Tufts. He had a crush on her from the day he met her but never asked her out. Although they've only been dating a short time, they have known each other much longer. Hopefully, Meredith will give them her blessing when she finds out.