'Grey's Anatomy': Meredith Yelling 'Excuse Me' in the Preview Gave Away Who Is Returning Next
When Grey's Anatomy Season 17 returns this week, the teaser told fans that another person from Meredith Grey's (Ellen Pompeo) past would return. Derek Shepherd (Patrick Dempsey) was a massive surprise, so fans cannot stop talking about who Meredith will see next. She is yelling, "excuse me" to someone in the preview, and it means more than you might think.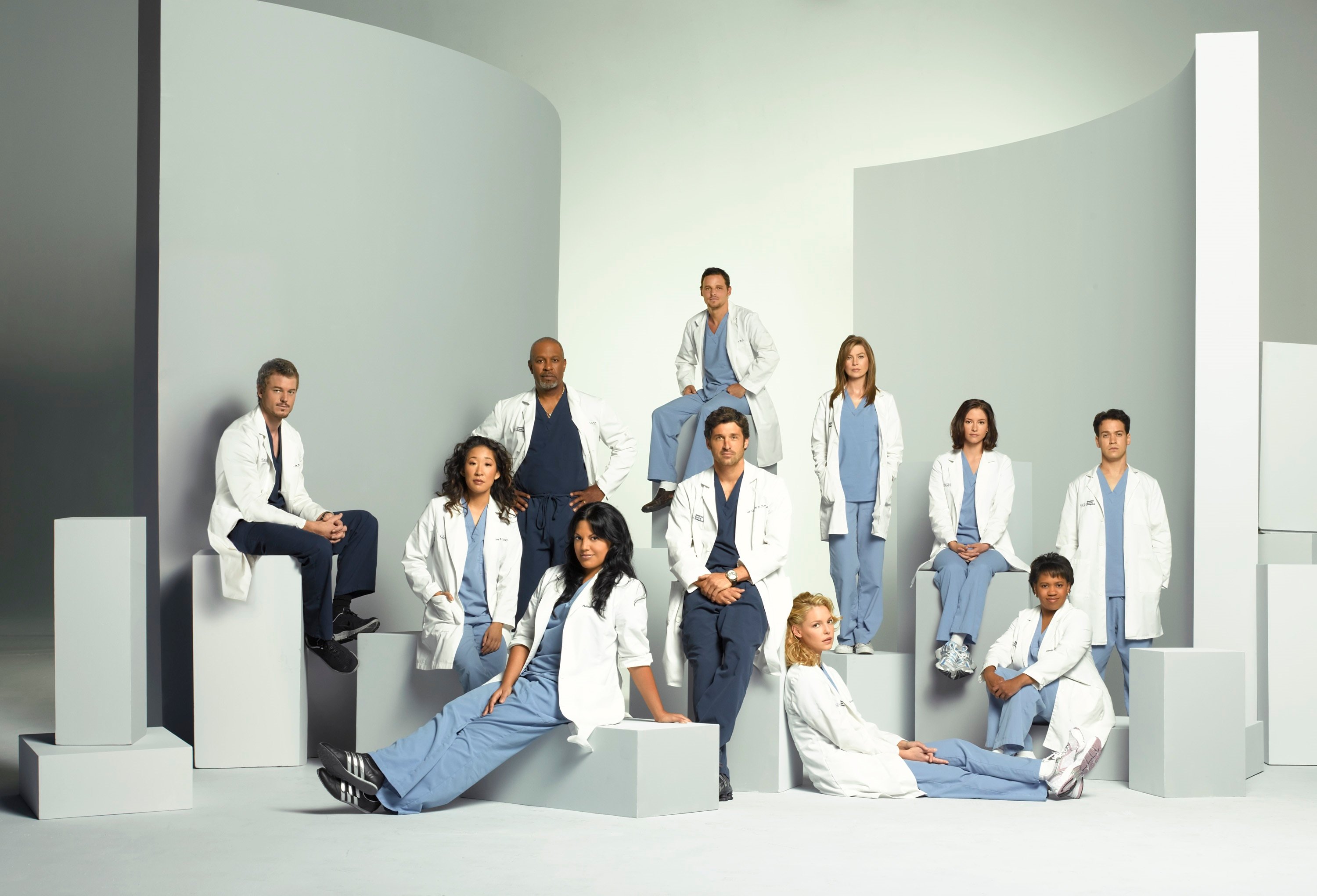 'Grey's Anatomy': Someone from Meredith Grey's past returns on Dec. 3
Many fans wonder if Meredith sees blasts from her past because this is the last season of Grey's Anatomy. All viewers know at this point is that she is falling in and out of consciousness due to COVID-19. The surgeon was one of the frontline workers at Grey-Sloan Memorial Hospital until she collapsed in the parking lot in the season 17 premiere. 
In the dreamlike sequence at the end of the episode, on Nov. 12, Meredith saw her dead husband, McDreamy, on the beach. In the following two episodes, she talked to Dr. Shepherd, but it wasn't much of a conversation. They expressed that they missed each other, and Meredith asked why she can't reach him. Derek insisted that the sand wasn't real. In the next episode's sneak peek, Meredith is distracted by another former character coming into focus.
"As Meredith's life hangs in the balance, another person from her past returns," the new promotional trailer for episode 4 tells viewers.
Meredith's friends and family are worried about her since she won't wake up, and her symptoms are worsening. Meanwhile, in her unconsciousness, Meredith yells, "Excuse me," to someone from her past.
Lexie Grey made her first appearance on 'Grey's Anatomy' when she met Derek Shepherd in a bar
In the Grey's Anatomy Season 3 finale, Lexie Grey (Chyler Leigh) arrives at the show for the first time. She has a near-miss with her half-sister Meredith at her mother, Susan's, funeral. Instead of finally meeting each other, Lexie waited in the car while her father, Thatcher (Jeff Perry), went to tell Meredith that she wasn't welcome at Susan's funeral.
Later that evening, Lexie met Derek at Joe's Bar and offered to buy him a drink. He declined, although he was charmed by the request. The two flirted and discussed how they both had had a bad day. However, he went back to his friends without agreeing to a drink.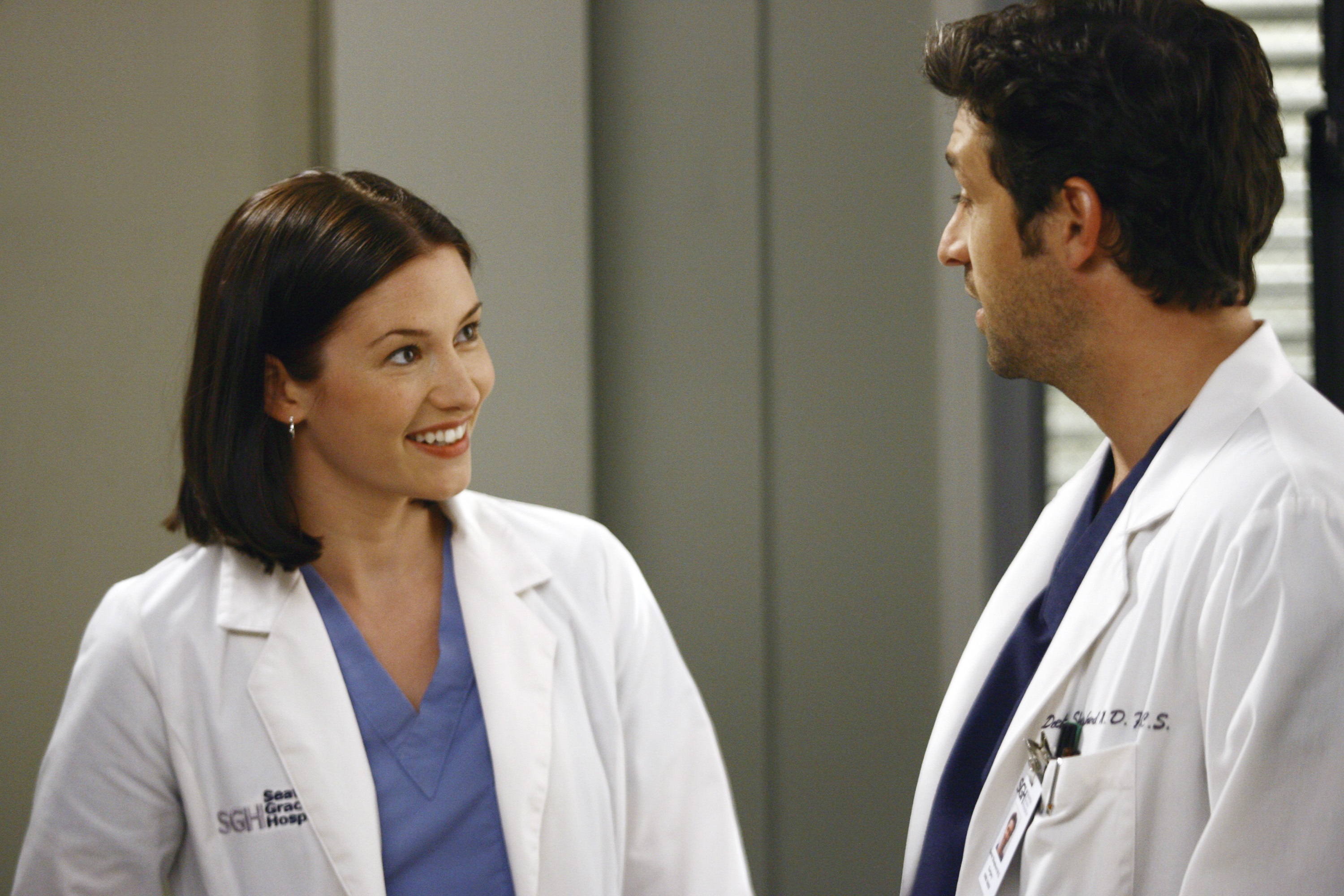 RELATED: 'Grey's Anatomy': Fans Are Positive Derek Is Back To Tell Meredith This 1 Important Thing
In the season 4 premiere, fans find out that Lexie is one of the new interns at the hospital. The intro is a little awkward, but at least fans didn't have to wait for the entire episode to see how Meredith reacts to meeting her half-sister for the first time. 
"Excuse me, are you Meredith Grey?" Lexie begins.
Grey is rushing a patient from an ambulance into the hospital when Lexie interrupts her to confess that she is her sister. Meredith tells her to "move" out of the way. Later, at the end of the episode, both Lexie and Derek call Meredith's name from opposite ends of a hallway. She walks toward Derek and ignores Lexie.
Fans feel that the "excuse me" is significant to Meredith and Lexie
"I just rewatched season 4," one fan wrote on Reddit. "Lexie's first words to Meredith were 'Excuse Me.'"
After rewatching Meredith and Lexie's initial meeting, the producers might be reenacting the way the two women met. Except for this time, Meredith is yelling to her younger sister. Additionally, Meredith has Derek on one end of the beach and Lexie on the other — is it another callback to the first episode?
While many fans are optimistic that the person returning from Meredith's past is her half-sister, we will have to watch how it plays out on Grey's Anatomy on Dec. 3. Ellen Pompeo wrote in a tweet that there are a lot of people it could be. She's not wrong. So many people have died throughout 16 seasons, but fans are hopeful it's Lexie.