'Grey's Anatomy': Meredith's Daughter Looks Exactly Like Ellis Grey
Relationships are complicated, especially when it's on a show like Grey's Anatomy.
Meredith Grey and her mother Ellis Grey had their issues, but in the end, they found a way to work things out. Now fans on Reddit have realized how much Ellis Shepherd looks like Ellis Grey, and they're shocked at the great casting.
Meredith and her mother had a complicated relationship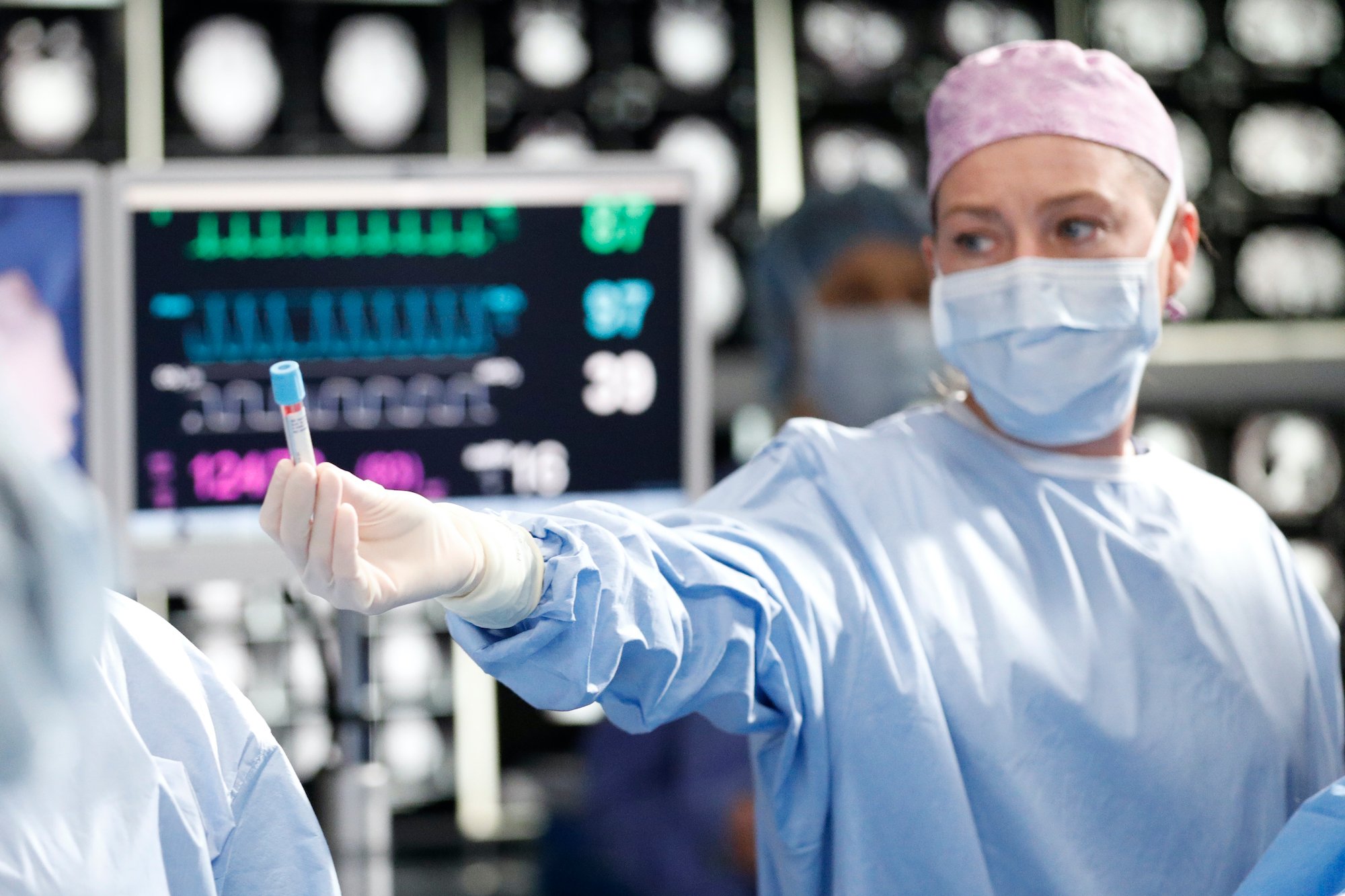 Things were always complicated between Meredith and her mother. It would be hard to say that things were rocky, as Meredith never interacted with her mother much if she could help it. The nature of the relationship was more like Meredith was always trying to please Ellis, and could never quite manage it.
Ellis was a renowned surgeon who could seemingly do no wrong in the eyes of everyone else. She even won the Harper Avery Award, which is often thrown up in Meredith's face in the earlier episodes. Meredith, on the hand, struggled to live up to her mother's image. It wasn't until she made peace with her mother that things started to look up for Meredith.
There was a lot there to overcome, however. Ellis was never home, as she was more focused on her rising career than raising her daughter. The few words she uttered to Meredith were said with frustration that Meredith seemed to require something of her.
All of Ellis's love and affection went into her skills. She didn't have time for a daughter, which might have been yet another reason why she gave Maggie up for adoption.
Even in death, it seems that Ellis finds a way to throw a curve ball at Meredith. That's why Meredith decides that while her career is very important, she'll never put it ahead of her kids. Yet her children are rarely seen on the show.
Kids rarely make it on 'Grey's Anatomy'
It's very rare that kids make it onto the show, unless they're a patient to be operated on. Even though Meredith often speaks of her kids, fans never get to see them, and it's become a source of frustration for some fans.
While it's true that most of the show happens in the halls and operating rooms of Grey Sloan Memorial Hospital, it would still be nice to see some small, cheerful faces that aren't completely overwhelmed with the world yet.
It was heartbreaking to see Meredith telling her kids about Derek's death. Watching her explaining about DeLuca only left many viewers wishing to see more of the people who matter to Meredith most, and shape many of her decisions.
Meredith's daughter and Ellis look alike
Fans were shocked when Meredith choose to name her daughter after the mother who was never there for her. There were several fan theories regarding this. Some felt that Meredith wanted there to be an Ellis who got a better story. Another fan believes that Meredith has finally let go of her anger towards Ellis, and appreciates her mother in spite of all that was wrong in the relationship.
One Reddit user was especially frustrated, however, and wrote, "I'm still mad that she named an innocent baby after her narcissist mom."
Not everyone was focused on the name, however, as many fans noticed how much Ellie looks like Ellis. Caitlyn Leone plays Ellis Shepherd, Meredith's youngest daughter. Leone bears a striking resemblance to Kate Burton, who played Ellis Grey.
One fan stated, "The writers have done such a good job at casting the kids! Ellis and Harriet look spot on!"
Another Reddit user couldn't get over the smaller details, and wrote, "Same downturned eyes, very similar nose and lips. Wow!!! That is some good casting."
In a rare turn of events, no one disagreed in the forum. Everyone agreed that Ellie and Ellis both look alike, and are stunned at the great casting.