'Grey's Anatomy' Fans Are So Used to Meredith's Misfortune That They Forget How Traumatic It Really Is
Grey's Anatomy has been on the air longer than any other medical drama series in television history. The show's success is attributed to the many characters that have graced the halls of the busy Seattle-based hospital. Currently, in the 17th season, it is still one of ABC's top-rated programs.
Fans of the show continue tuning in to follow the story arcs of their favorite doctors and nurses. Romance, conflict, intrigue, mystery, and incredible friendships are represented in every episode.
Sometimes, the trauma occurs so often that viewers start to lose empathy. They forget that the pain these characters have to endure each week is real.
The never-ending misfortunes of Dr. Meredith Grey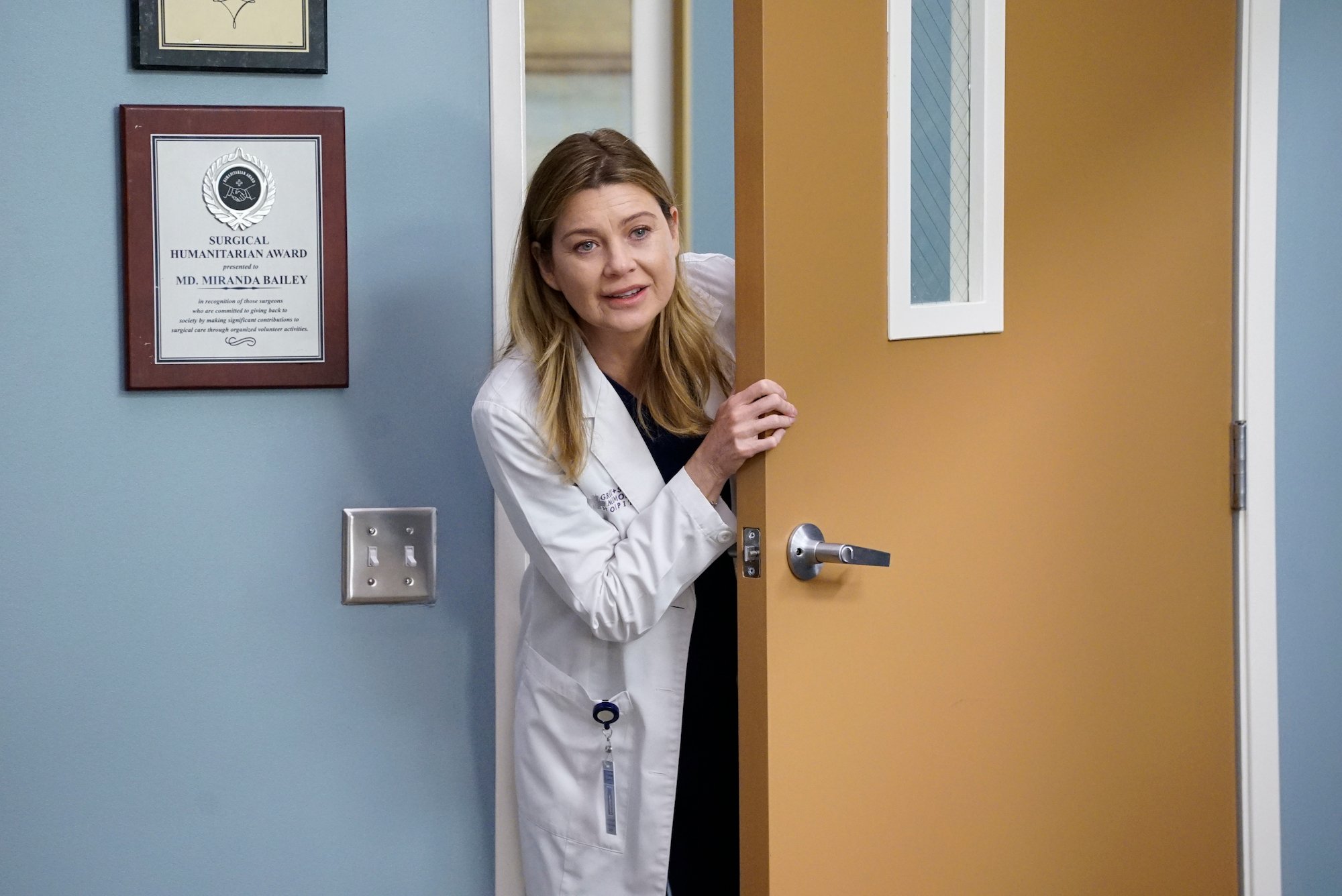 In 2004, at the age of 33, Ellen Pompeo portrayed Dr. Meredith Grey in the pilot for Grey's Anatomy. Now, 16 years later, the actress is still going strong. She has taken on a role that has been both difficult and rewarding, creating a character that fans have fallen in love with.
Over the past 17 seasons, Meredith has endured heartache, loss, and severe trauma. She has also experienced love, friendship, and a successful career. Her relationship with Dr. McDreamy (Patrick Dempsey) in the early seasons made Grey's Anatomy a household name and one of the most popular shows on television.
Working through the pain
Meredith has gone through a lot of grief in her life, but one of the hardest things she has ever had to face was the unexpected loss of a child.
In the Season 6 finale, an emotional episode titled "Death and All His Friends" takes a turn for the worst when a killer goes on a shooting spree in the hospital. Meredith must perform a life-saving operation on Dr. Owen Hunt (Kevin McKidd), with the killer still on the loose.
Shots are fired during the procedure, and April (Sarah Drew) notices blood on Meredith and asks if she has been hit. The dedicated doctor absently responds that she is having a miscarriage. Meredith continues the surgery, despite the enormous physical and emotional pain she must have been enduring.
Many years later, in Season 13, Episode 19, titled "What's Inside," Meredith refers to the horrifying incident. When Maggie (Kelly McCreary) must face a difficult surgery, many question whether she is ready to take it on, suggesting she needs a break.
Meredith is quick to argue that Maggie is fine, reminding everyone of her unfortunate experience, saying, "We work through stuff. I have operated through a miscarriage." Jackson (Jesse Williams), stunned, replies, "That's not normal."
'Grey's Anatomy': How fans responded to Meredith's misfortune
Fans on a Reddit forum recently discussed Meredith's unfortunate miscarriage, attempting to analyze how she chose to handle the tragedy.
A user commented, "Meredith has endured so much trauma sometimes she forgets that it was bad, and she should never have had to go through it, nor should anyone else have to 'just push through.'" The Reddit user commented, "It's something I see a lot in my PTSD support group."
Other Reddit users commiserated with Meredith working through a miscarriage, saying, "Idk how my girl did it. I went through a miscarriage, and it was possibly the worst pain I've ever felt in my (then) 22-year-old life. I couldn't move from the pain, let alone stand. Worst week of my life."
Some fans of Grey's Anatomy found humor in the situation, saying, "Meredith makes jokes about how she can survive everything," and "Jackson's one-liners give me life."
One of the commenters were quick to point out that, "This type of humor is super common in people who have to deal with a lot. Military, police, EMS, firefighters, doctors, nurses, etc."