'Grey's Anatomy': Meredith's Soulmate Was Not Derek Shepherd or Andrew DeLuca
ARTICLE HIGHLIGHTS
'Grey's Anatomy' fans had mixed feelings about Meredith's romance with DeLuca
Will Meredith and Hayes actually happen in season 18?
'Grey's Anatomy' fan theory about Meredith's soulmate makes perfect sense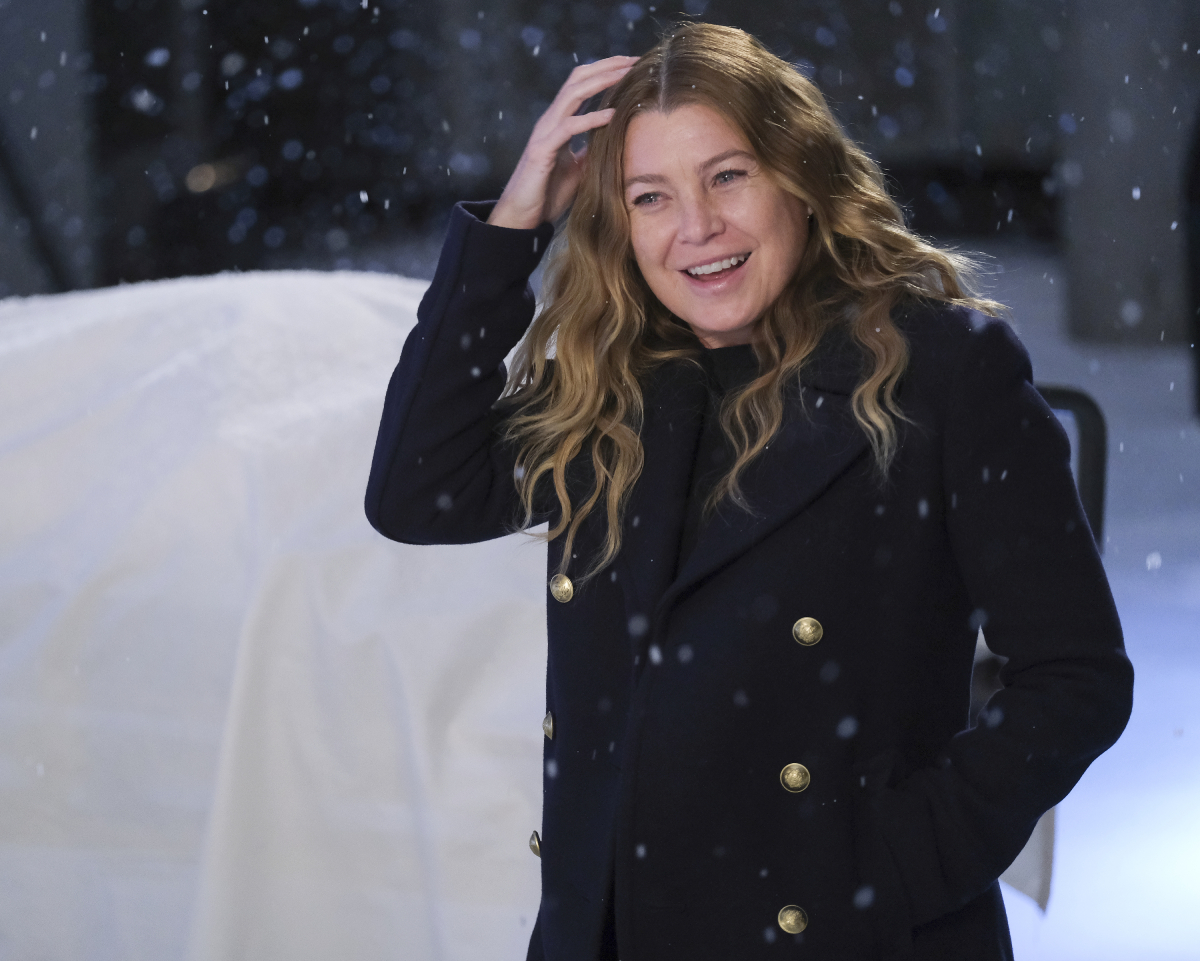 Grey's Anatomy fans have a lot of theories about Meredith Grey's love life heading into season 18. The award-winning surgeon has experienced so much heartbreak after losing Derek Shepherd and Andrew DeLuca, but there's still hope that she'll find love again.
According to one fan theory, viewers have already met Meredith's soulmate — and it wasn't McDreamy or DeLuca.
'Grey's Anatomy' fans had mixed feelings about Meredith's romance with DeLuca
Meredith (Ellen Pompeo) and DeLuca (Giacomo Gianniotti) got together in season 15, and it was the first real relationship she had after Derek's death. Which caused mixed feelings among fans.
DeLuca struggled with mental health issues throughout season 16, while Meredith was facing prison time for committing fraud. She was able to get out of that messy situation, but DeLuca was diagnosed as bipolar. All of these obstacles put their relationship on the backburner.
As the MerLuca relationship progressed, she realized she was in love with him. But the challenges they faced were just too much and they eventually broke up.
According to Giannotti, DeLuca was on the mend when Meredith got COVID, and he was starting to "reopen the possibility of picking up where he left off with Meredith." But that quickly came to an end when DeLuca was killed off the medical drama midway through season 17.
It's time for Meredith and Hayes to have 'an official drink'
Before Meredith got sick, something seemed to be brewing between her and Dr. Cormac "McWidow" Hayes (Richard Flood). But just as they were starting to get to know each other, the pandemic hit, and Meredith went into a coma. As Grey's Anatomy executive producer Meg Marinis explained to TV Line, "time has not been on their side."
"He asked her for a drink, and then he found her outside having collapsed from COVID," Marinis noted. "We saw Hayes being more drawn to her even as she was in a hospital bed all season."
The duo were able to share a half-empty bottle of whiskey in the doctor's lounge during the season 17 finale. But Marinis says that it's time for Meredith and Hayes to have "an official drink, if you will."
One 'Grey's Anatomy' fan claims Meredith's soulmate was not Derek or DeLuca
As fans share their predictions for what's coming next for Meredith, one fan on Reddit posted their theory about the surgeon's true soulmate. And it wasn't Derek or DeLuca. Instead, they think Meredith's soulmate is her "person" — Cristina Yang (Sandra Oh).
"Series finale has Meredith and Cristina together as soulmates in a nursing home watching Zola hosting the Meredith Grey Awards ceremony," the fan wrote.
Are Meredith and Derek endgame?
As Meredith laid in her hospital bed throughout season 17, she had dreams about loved ones who had died. But the visit that really drove her storyline throughout the season was from her late husband, Derek (Patrick Dempsey).
The conversations between the two characters made it pretty clear that the Grey's Anatomy endgame is for Meredith and Derek to be together. But how do they make that happen? The same fan thinks they've got that figure out, too.
"Merder are still end game, so I think Hayes is just her platonic Alex replacement," the fan wrote.
Will Meredith have a fling with Hayes in season 18 of 'Grey's Anatomy'?
The fan continued by theorizing that Grey's Anatomy would tease a romantic angle between Meredith and Hayes "to make sure viewers know how desirable she is and that she's still the sun."
"Maybe they will transition to something physical but it will be very clear that it's only temporary companionship between two lonely people while they wait to reunite with their soulmates in the afterlife," the fan shared.
Grey's Anatomy season 18 premieres Thursday, Sept. 30 on ABC.