'Grey's Anatomy': This Minor Side-Character Has Been in Every Season & Is the True Favorite of Diehard Fans
Throughout the 16 seasons of Grey's Anatomy, many characters have come and gone. Most recently, Alex Karev (Justin Chambers) departed the show, and fans were devastated. However, there is one character who is still a series regular that casual fans often forget about.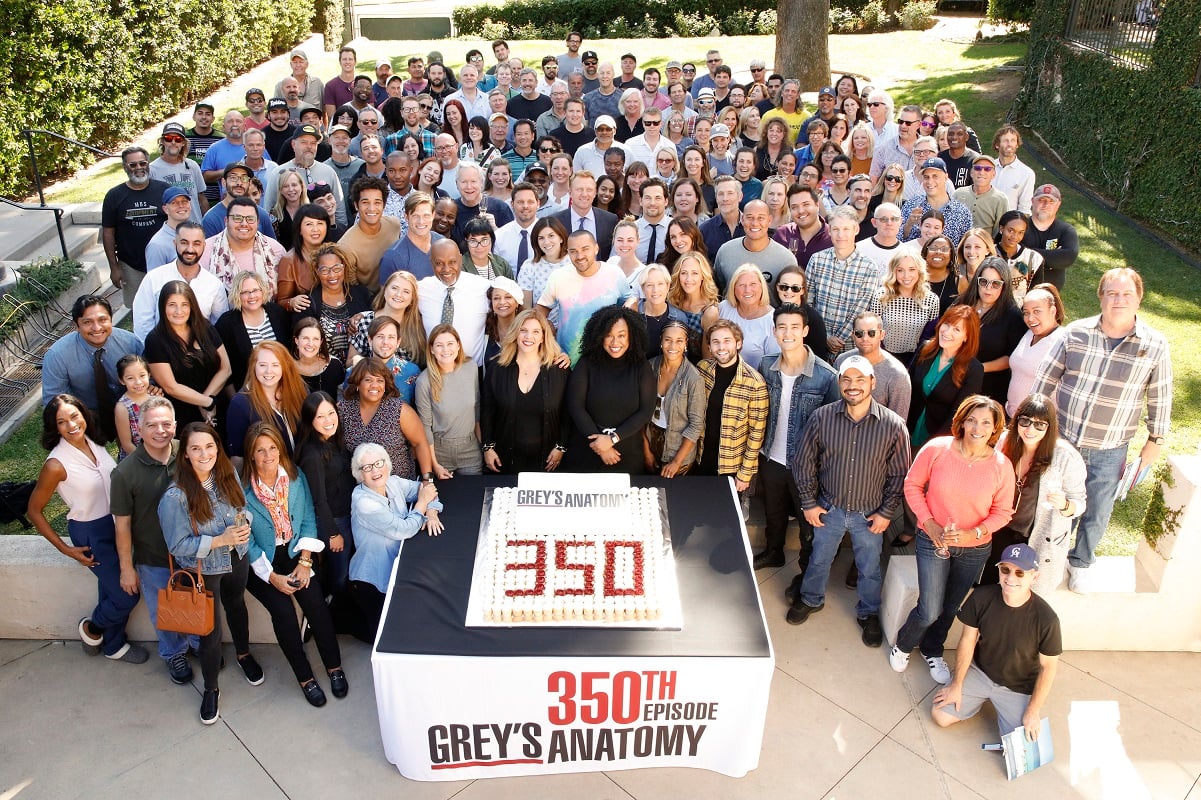 Which characters on 'Grey's Anatomy' have lasted through every season?
With Grey's Anatomy coming into its 17th season on the air, there are only a few series' regulars left who have been present since day one. Meredith Grey (Ellen Pompeo) is always the star fans think of first since the show is named after her. She was married and widowed throughout her time on the long-running medical drama. In the upcoming season, we may see her find love again.
Miranda Bailey (Chandra Wilson) is another character who has outlasted all the rest. Her residents hated her in the early days of the show, but she quickly became another fan-favorite. In the latest season, she had a miscarriage but bonded with a teenage foster boy she later takes home.
Fans worried that James Pickens Jr. was about to depart the show in season 16 when his character, Richard Webber, nearly died. Instead, in the finale, he finally had life-saving surgery and will return for season 17. 
Who is Scrub Nurse BokHee on 'Grey's Anatomy'?
Bokhee (Kathy C. An ) is a scrub nurse at Grey Sloan Memorial Hospital and is often featured in most surgeries. She isn't a prominent cast member and was uncredited until a recent episode because she typically has no lines. According to Grey's Anatomy Fandom, An is a scrub nurse in real life and continues to work on open-heart surgeries in Los Angeles.
Nurse BokHee appears in every season of Grey's Anatomy for a total of 257 episodes, according to IMDb. She also appeared in Private Practice when she assisted during Erica Warner's surgery at Seattle Grace Mercy West Hospital. The nurse also managed to make it through every round of firing during the merger with Mercy West.
An's character is Amelia Shepherd's (Caterina Scorsone) favorite scrub nurse. She also assisted Cristina Yang (Sandra Oh) while she was operating on Derek Shepherd (Patrick Dempsey) during the shooting season six.
Why do fans love Scrub Nurse BokHee so much?
"Does she know she's basically idol-worshipped in certain corners of the internet?" one fan wrote about BokHee on Reddit.
Other fans chimed in that they love the scrub nurse and hope to see more of her this season.
"I want a Bokhee episode!" another fan added. "With her history and background!"
Viewers call her a "treasure" and "love that the masses go wild for BokHee."
Many fans comment that they would love an episode dedicated to the scrub nurse and her history at the hospital.