'Grey's Anatomy': Most Fans Hated Ellis — Except In This Emotional Episode
Grey's Anatomy has never fallen short of toxic characters. Ellis Grey, Meredith's mother, fits perfectly into the category of one of the show's most toxic characters. Throughout the show, fans got to see how distant Ellis was to her daughter.
Ellis was awful to Meredith, and the two had an irreconcilable mother-daughter relationship. Although Grey's Anatomy fans didn't have the best things to say about Ellis, they nevertheless couldn't help but feel sorry for her in one episode on the show.
'Grey's Anatomy': Ellis was a highly respected surgeon in her heydays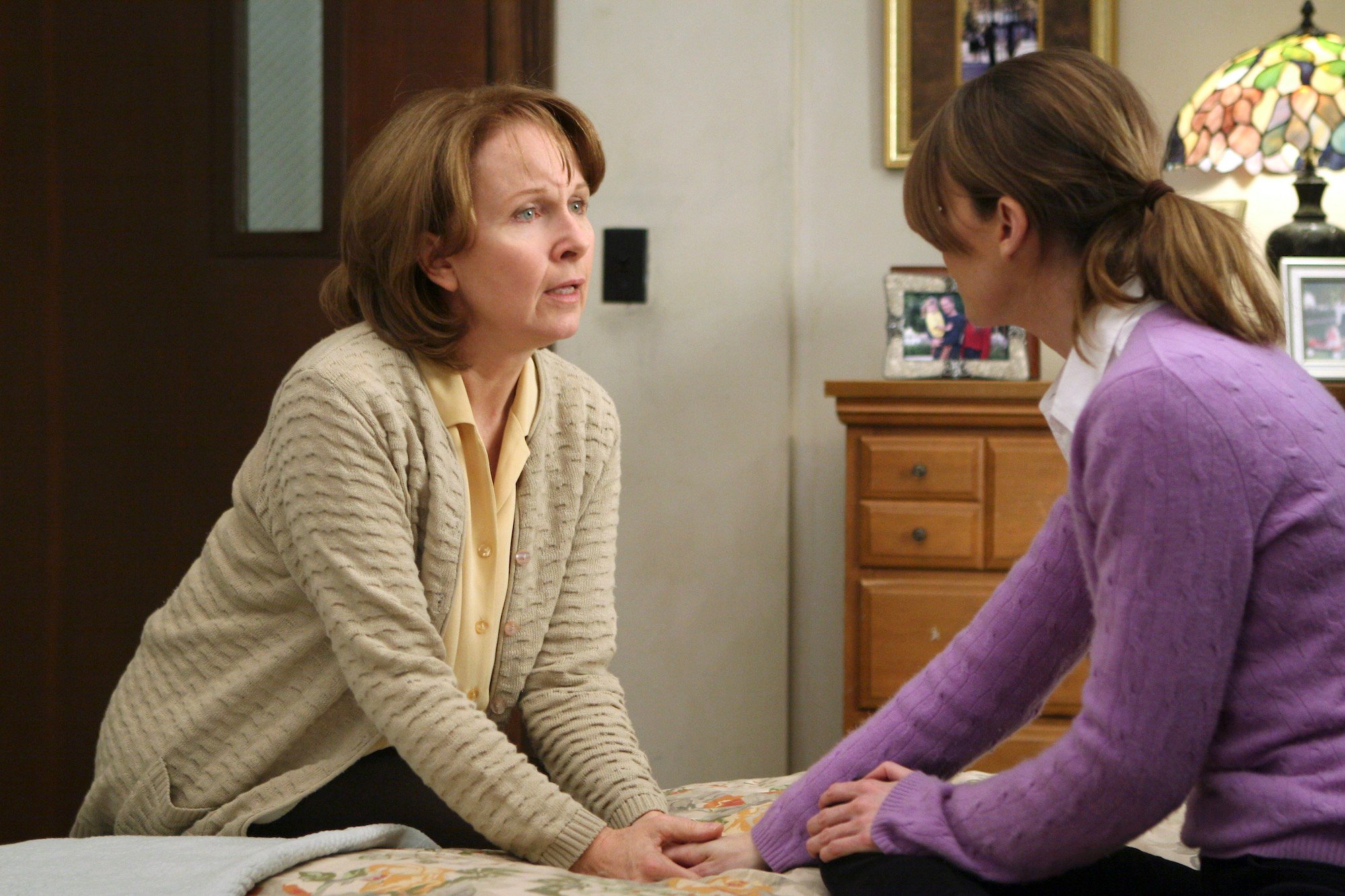 Ellis Grey was born on August 6, 1953. Not much is known about her childhood. She was the ex-wife of Thatcher Grey, Meredith's father. During her pregnancy with Meredith, Ellis was in complete denial. Thatcher stated that when she went into labor, she hadn't acknowledged it and even walked in on him laughing about it.
When Ellis started her residency at the Seattle Grace Hospital, she had to overcome various obstacles, mostly due to her gender. As a result, Ellis ended up working extra hard to prove her worthiness in her field. She began forming a close relationship with fellow resident Richard Webber.
The two got close due to the discriminations they both faced. While she was discriminated against due to her gender, Webber, on the other hand, had to deal with racism due to his skin color. Webber and Ellis began an affair and even started planning their life together.
The couple had decided to tell their respective partners of the affair, but Richard backed out after overhearing about Ellis' nomination. Ellis had been nominated for the prestigious Harper Avery Award. Richard felt jealous and wondered if that would be how he would always feel throughout their life if they got together.
Ellis informed Thatcher of her affair with Richard, but Richard decided to stay with his wife, Adele, and didn't tell her about the affair.
Ellis didn't respond well to the realization that Richard had left her
RELATED: 'Grey's Anatomy': When Did People Actually Start to Like Alex Karev?
Upon learning that Richard hadn't left his wife, she decided to take her own life. She slit her wrists in front of the three-year-old Meredith. Ellis forbade Meredith from calling for help and told her not to be afraid of blood. When she passed out, Meredith called 911, and Ellis was transported to the ER.
Meredith eventually learned that her mother didn't intend on taking her life. She reasoned that her mother being the talented surgeon she is, would know that slitting her wrists the way she did wouldn't have killed her.
While on treatment, Ellis learnt that she was with child. She decided to move to Boston and began taking care of herself. She eventually gave birth to Richard's child in November 1983 and gave the baby away for adoption as a way of staring over from Richard.
Ellis got diagnosed with Alzheimer's when Meredith began her internship. Her case was advanced to the point where she thought she was starting her residency. She would often talk to Meredith rudely, and when she was nice, she thought Meredith was a friend from college.
'The Time Warp' episode made fans feel bad about Ellis
Grey's Anatomy fans didn't like Ellis, mostly because of the way she treated her daughter. However, they were sympathetic to the prominent surgeon during The Time Warp episode. The episode takes fans down memory lane and shows the challenges Ellis and Webber had to face to become recognized doctors.
In 1982, she and fellow surgeon Richard Webber were assigned the first case of GRID, which is now referred to as AIDS. The patient was called Phillip Nicholson and was the hospital's first case of GRID. Webber and Ellis operated on Nicholson without any knowledge of how the disease worked.
The two surgeons later stood by Nicholson's bedside as he died and toasted about his death at the Emerald City Bar. Fans on Reddit thought the episode painted Ellis in a more sympathetic light as she and Webber were the only doctors willing to help Nicholson. The Time Warp episode aired on February 18, 2010.