'Grey's Anatomy': Who Has The Higher Net Worth Between Jesse Williams and Sarah Drew?
Grey's Anatomy stars Jesse Williams and Sarah Drew are one of the show's most notable duos. However, which part of the pair has the highest net worth?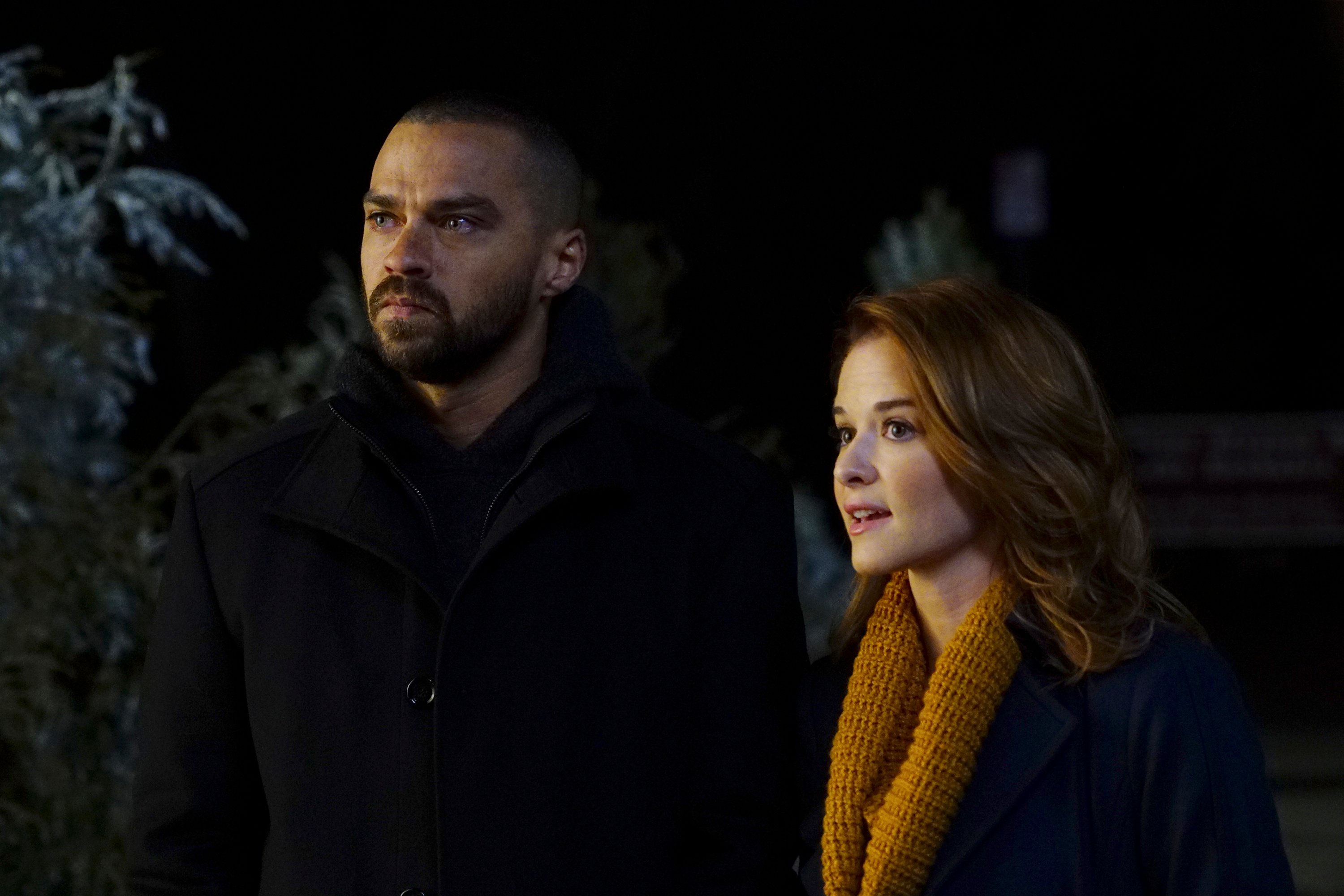 Jesse Williams and Sarah Drew's characters on 'Grey's Anatomy'
Both actors joined the show as April Kepner and Jackson Avery in 2009 for the series' sixth season. After appearing in season's fifth episode and starting off as recurring cast members, they were upped to series regular status.
April and Jackson were in a relationship for a good amount of the time that the two were on the show together. At one point, April believes she's pregnant Jackson proposes soon after. But when they figure out she's not pregnant, they decide not to get married. After this, they are no longer a couple and just friends.
April ends up getting engaged to Matthew Taylor. In typical drama series fashion, Jackson stands up during the wedding and confesses his love. He and April end up eloping. She becomes pregnant but they hit a roadblock when they realize they have different views on how to raise their children as far as religion.
The baby is diagnosed with a disorder while in the womb and they are told that it wouldn't survive long after birth. Both of the characters wanted to do different things, with Jackson thinking the pregnancy should be terminated and Sarah wanting to still give birth. Sarah gives birth at 24 weeks. The baby is baptized right after he is born and then dies.
April decides to serve in the army, which she thinks will help her deal with their son's death. Still, their relationship doesn't get any better and the couple gets a divorce. But she finds out she's pregnant and gives birth to their daughter. She ends up getting back together with Matthew and they get married. She resigns from the hospital and decides to work full-time in giving medical services to the homeless in Seattle.
Jesse Williams and Sarah Drew's friendship
Speaking US Weekly in 2018 after Drew made her last appearance on the show, Williams was asked about their friendship.
"That's my buddy," he said. "We absolutely talk and see each other regularly, happily, easily. She's a tremendous, tremendous actress who has a film out now. She produced it and she's starring in it. She's a tremendous, tremendous person."
Williams was asked id if Drew would ever return to Grey's Anatomy and said that "no idea" but would "love" if she were able to do so, explaining, "That is the light of my career on the show, being her acting partner."
Grey's Anatomy airs Thursdays on ABC.
Jesse Williams and Sarah Drew's net worth
According to Celebrity Net Worth, Williams has an estimated net worth of $12 million. Per documents from his divorce proceedings, in 2018, Williams made $521,000 per month, according to the Daily Mail. As for Drew, Celebrity Net Worth estimates hher net worth to be around $3 million.
Both Williams and Drew are active in the industry and always appear in multiple roles outside of their starring roles on television. Because of this, their net worth should be expected to get even higher as the years go on.